Blog
Why you should clear your Google browsing history
Why you should clear your Google browsing history
Cybersecurity· 7 minutes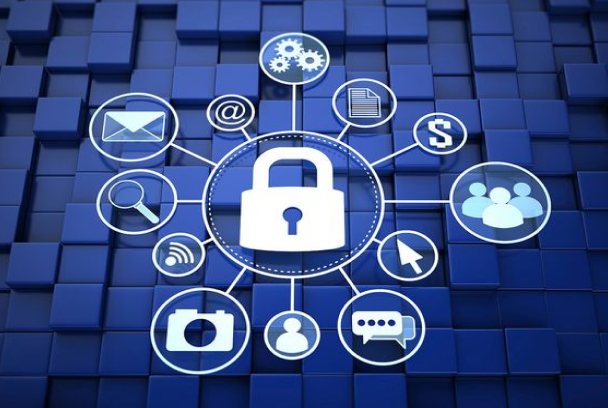 Nowadays, people use browsers for surfing the internet. Browsing history is an important component of our internet activity. At the same time, your browsing history actually can tell a lot about your personality. For instance, Google has been in the data-security news a lot recently. And it's not necessarily in a positive light. Every day, people are becoming more aware of Google's practices of data privacy. That includes leaking customer data, pictures, or even gathering personal information. Google takes it from Google apps users.
Even if you don't have an Android phone, you probably use three or four of Google's services each day. Therefore, the companies know a lot about you. Moreover, even utilizing the service offline would include your address or shopping activities. Now that does not mean Google is trying to locate you. It only holds this information anonymously.
Advertisers can use this approach to understand demographics better. It also establishes their interests to target adverts better. However, it is not acceptable at the expense of your privacy. That is why using VPN Proxy Master will encrypt your internet traffic and hide your online identity. That is what makes it more difficult for hackers to break in and steal your information. Another way out is to delete all your Google search history.
How to delete browsing history on the computer?
Every web browser stores the list of the web pages you visit. You can remove this list at any time. That will clean your browsing history and erase all tracks on your computer, smartphone, or tablet. Since each browser has its own history, if you use more than one, you'll need to erase the history from multiple places.
You can erase your local browsing history to keep your browsing history private. That will also free up storage space on your machine. The following steps will help you in deleting the history.
1. Go to Google in any browser and log in to your account.
2. Click the Google apps icon in the top-right corner of the Google home page once you sign in. The icon is in the shape of a square mosaic with nine tiny squares.
3. Select Account from the drop-down menu.
4. On the left side of the screen, select Data & Privacy from the sidebar menu.
5. Click My activity at the bottom of the History settings section.
6. To delete individual search activities, click the "X" icon. It is in the top-right corner of the activity list. Then choose Delete from the pop-up menu.
7. Click the Delete button present beneath the search field. It is to delete multiple or all search history at once.
8. Select whatever content you wish to erase from the pop-up menu: Last hour, Last day, Always, or Custom range.
How to delete browsing history on your phone?
Whether you are an android user or an iOS user, it is natural to take measures for yourself on the internet. Below we have mentioned the steps that you can take to delete browser history on your phones.
Deleting browser history on iPhones or iPads:
If you're using Safari, you will be able to wipe your browsing and search history on your iPhone or iPad at the same time. Only other browsers allow you to clear them separately.
1. Open the Safari application.
2. On the bottom toolbar, tap the open book icon.
3. Then, in the upper right corner, tap the clock.
4. Click the X to the right of each link to delete individual items.
5. Tap the Clear option at the bottom of the list to clear everything, including cookies.
6. Choose how far back in time you wish to delete, and you did it.
Deleting browser history on Android phones and Tablets
The method for deleting your browsing history on Android devices is similar to that on PCs. Although it does vary depending on the browser you're using. You don't need to remove your search history on your phone if you have previously done so on your desktop browser.
1. On your Android device, launch the Google Chrome app.
2. Select History from the three dots in the right corner.
3. You can use the X buttons next to each link to eliminate specific things from this list.
4. At the top, click Clear browsing data to do everything at once.
5. Ensure that the box next to the Browsing history has a checkmark. With the drop-down option to the right, select how much history you wish to remove.
6. In the end, click clear data, and you are good to go.
Naturally, your search and browsing history will quickly fill up again. Consider using a VPN service like the VPN Proxy Master tool. It is to avoid the hassle of deleting all your history every now and then.
Delete all your activity on Google
People who want to minimize their internet exposure should take proactive steps. These steps are to protect their data and online activities. It's not that hard to limit a company's ability to get your personal information.
The following steps will guide you when it comes to deleting all your activity on Google.
1. Go to myactivity.google.com on your Android phone, iPad, or iPhone.
2. Tap Delete just above your activity.
3. Select All Time.
4. Select Next, then Delete.
Delete browsing history: pros and cons
The need to delete your browser history isn't always because of some sneaky practice. Although Google's unsafe privacy policy is why people delete their online tracks. But, there are a variety of other reasons why you might feel compelled to do so. Consider going through some of the pros and cons of deleting your browsing history.
Pros
The system will not save the websites that you visit once you close the private browsing window.
You will avoid storing personal information or login credentials by accident.
You get more genuine search results. These results are free of surfing, history, cookies, and social media influences.
It is the best practice when it comes to sharing a computer. It is also safe for viewing any confidential material or for online banking.
Social media sites can't track and use your internet behavior for advertising purposes.
Cons
You cannot return to a page you previously went to because deleting history will delete all the data.
It is important to note that your system will still have your downloads. That means anyone can access them even after deleting your history.
Deleting all your activity on Google does not imply you are totally safe on the internet.
Protect your privacy and security with a VPN
People believe that deleting their web search history on a regular basis will keep them safe. This is not the case at all. It will still expose your anonymity by your ISP when you use an incognito tab. Furthermore, that information goes out to corporations. These companies are willing to pay for your data. If you don't want to clear your browsing history, you can access the incognito mode before browsing.
Consequently, you may want to take control of the data that it collects with the help of a secure way. In case you enable Google to track your position, you'll need to erase a few things. That'll also include your maps activity.
Even if you wipe everything from your computer, Google maintains a record of how you use its browser to search for things. This implies that it will always remember what you are looking for and when. Hence, the best way for you is to use a VPN Proxy Master.
A VPN hides your IP address by routing it through a VPN host's specially configured remote server. As a result, when you use a VPN to access the internet, it becomes the source of your data. Your internet service provider (ISP) or any other third parties will be unable to see what websites you visit. It will also hide the information you enter as a result of this.
If you no longer want to use your current Google account, you can remove it permanently. Keep in mind that taking this action will erase all your Google-related data. This procedure involves the deletion of all Google Docs. It can be emails, contacts, and other data. Hence, using a VPN proxy master can turn out to be a game-changer for you. It will provide you with the best level of online security and anonymity. Plus, it works to protect you from unauthorized data breaches and third-party interference.