Blog
The meaning of Netflix error codes: how to fix it?
The meaning of Netflix error codes: how to fix it?
How-to Guide· 8 minutes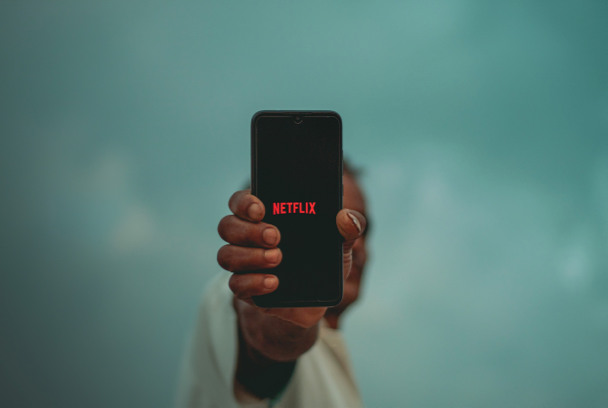 Netflix is among the most widely used video-on-demand services. It has earned a significant amount of popularity throughout time. It has attracted creators, directors, and stars that we previously only saw on the big Bollywood screens. There are a variety of troubles you may face while streaming something from Netflix, but they always give you an error code when it happens. When you are hooking on to your new favorite addiction, it is always unpleasant to get an error message instead of a fix. Like any digital service, Netflix encounters a variety of odd bugs. However, nothing is more aggravating than pondering for hours about what to stream on Netflix just to face error codes. You have reached the right place if you are having problems with Netflix. We have put up a guide to assist you in resolving any issues so that you can return to watching your favorite movie or TV program. 
Why do you encounter error codes on Netflix?
Network difficulties, device issues, and problems with the Netflix application or accounts you are streaming from are among the most likely causes for trouble. That is what Netflix says though. It is worth double checking your Wi-Fi connectivity to make sure you are not having any problems with the Internet. You might try to reset your router if this is the case. You could also consider leaving your browser or application and rebooting your device to see whether the problem goes away.
If you are still having trouble accessing Netflix, the first action you should take is visit the site to see if Netflix is down? If the service is unavailable. Troubleshooting, on the other hand, is not always so simple. Nevertheless, if you receive an error message, there are measures you can take to resume streaming. Below are some typical Netflix error codes, as well as a quick advice on how to fix them.
The types of Netflix error codes
Netflix provides an error code when anything goes wrong. They can show up on any person's screen, but do not worry because for every problem, there is a solution. The reason we see error codes is because they are unique, they exist for a single issue. Making it easier to look up for what this error means, and we can come up with a solution for it. Some of the most common errors we face in Netflix are:
Error Code: UI-120
UI-120 usually indicates a problem with communication between your system and the Netflix application. It can mean that something is wrong with your device's connection with the Netflix app, the app is unavailable, or the internet connection is not working properly. Because of any of these reasons, your device is not able to connect with the Netflix services. To fix the problem, follow the troubleshooting steps below.
Signing out of Netflix and signing in again
"Have you tried turning it off and on again?" can fix a lot of problems, you can try it with Netflix too.
From Netflix home, open menu bar from left side.
Select the option "Settings"
But if you are on the error screen then:
Select option "More Details"
Once you have signed out, sign in again and if the problem was with your account's authentication, this will fix it.
For TV users, if you cannot find the "Sign Out" option, press these buttons in this order on your remote controller:
Select the options "Sign Out," "Reset," or "Deactivate."
Yes, that is the "cheat code" for bringing up the super-secret Netflix debug menu.
Restarting device
Sometimes the problem is with the device in question, so you can try a power cycle.
1. Unplug the device from the power source for more than 30 seconds.
2. Plug the device back in.
3. Turn the device on.
4. Now Open Netflix.
The reason we disconnect a device for at least 30 seconds is because that allows it to completely power down instead of still having some components powered. Especially capacitors.
Error Code: U7111-5070
If you see the error code "U7111-5070" on your device so it will often come with a message which will be "You must verify your age at https://www.netflix.com/verifyage to access mature content". The meaning of this message is that your account is from a country which requires age verification in order to view mature content.
There are two ways to work around this problem.
You need a VPN. You are facing geo-restriction, so a VPN can save you from that. We recommend VPN Proxy Master but about this later.
If you do not have any problem with providing personal information and data, then go ahead and verify your age.
Error Code: S7111-11101
Mac Users mostly face this error. This error indicates that the information stored in the user's browser, needs a refresh. The user's browsers capacity gets full because of which the Netflix servers cannot transmit more information to them, so this error pops up. We do not have to panic though the solution of this error is quite easy.
1. First visit this link, https://www.netflix.com/clearcookies, this is going to sign the user out of their account.
2. Then select the "Sign in" Options and enter your Netflix account's email address and password.
3. This will clear all cookies form your browser. Now sign in back and you will have no problem watching your show now.
Error Code: AIP-705
This error comes with a message "We're having trouble playing this title right now. Please try again later or select a different title" This error indicates that we need to refresh some data on our device on which we are using Netflix.
Making sure your network is allowing Netflix
If you are using public Wi-Fi, then there are chances that the admin has blocked off Netflix. Public networks include Schools, Hotels, or Café. But even your workplace can block Netflix on their connections.
If this is the case, then you can use a VPN to access Netflix. And what is better to use than VPN Proxy Master? The best thing about VPN Proxy Master is that it can run on any device. Whether that be your laptop, mobile phone (Android or iOS). You can bypass all restrictions on Public Wi-Fi connections thanks to VPN Proxy Master
Sign out
You can fix a lot of problems by simply signing out and then back in again. The same is true for this error code. If you are on your home network and the first step solution does not apply, simply try the good old sign-out and sign-in to see if it fixes.
Restarting Device
It is often easier to restart your device as opposed to signing in again, you can try this step first if you find it tedious to re-enter your password.
1. Turn off your device on which you are using Netflix and leave it for a minute.
2. Turn it on and again sign in and try Netflix.
Restarting your network
If nothing else helps, the problem might be with your internet connection. Follow these steps:
1. Turn off your device first.
2. Turn off your Wi-Fi router as well for 10 seconds.
3. Turn on your Wi-Fi router and with for light indicators
4. Turn on your device now and check Netflix.
Also make sure your device is using the right Wi-Fi network! Double check the connection.
Error Code TVP-832
This error code usually means that there is a network issue which is stopping your device to connect Netflix.
While Netflix does allow the use of VPNs, a poor app or VPN service may cause problems with your internet connection. If you use any of these apps you try these steps, it may solve the problem.
1. Turn off the app service you are using and then try Netflix.
2. Restart the setting on network on that device which is showing issues.
3. Restore your router setting to default.
Use a better VPN service
If a VPN is causing your problem, then you need a better one. VPN Proxy Master comes with special servers meant just for Netflix. These servers make it possible for you to stream content from other countries without physically needing to be there.
Checking your Wi-Fi
User can improve their Wi-Fi signals if they use Netflix on wireless devices, follow these steps.
1. Try to bring router closer to your device. It is better if the router is at central position so that everyone can get the signals.
2. Try to put your router at higher place, like shelf or even better stick it on wall.
3. If still the signals are the main issue so just get a repeater, it boosts the signals from router to your device.
Other Solutions
If none of these have fixed the problem, then go through the steps we listed in the previous error (AIP-705). For example, you can try signing out and back into your Netflix account. Restart your device or just make sure that your Internet works.
Error Code S7363
Another error that mostly Mac users experience. If you see this code, you are using an unsupported monitor or screen with your device. If you are an Apple user so you may know that Mac system supports playback but only through HDCP or internal monitors.
To solve this error, follow these steps.
Disconnect External Displays
Disconnect your device with external screens and open Netflix again. If this solves your issue so that means that the external monitors were not compatible for HDCP (High Bandwidth Digital Content Protection).
Remove Problematic Applications
After some research, it has come to light that using "Display Link" software is a reason for this issue. Delete "Display Link" and then try Netflix to fix your problem if that was causing it.
Conclusion
Now you know the different types of Netflix error codes. Also, you know the meanings behind the error codes and how to deal with it. It's about time to subscribe to VPN Proxy Master to circumvent all these problems. With VPN Proxy Master, you could enjoy absolute internet freedom and online privacy.