Blog
10 best streaming sites to watch Soccer Live
10 best streaming sites to watch Soccer Live
Entertainment· 7 minutes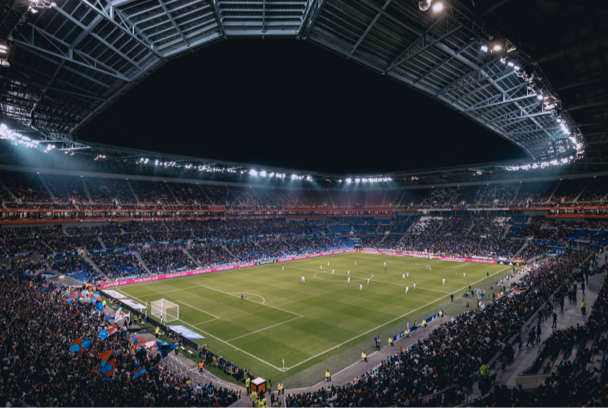 Sports such as soccer that so many people from all around the world enjoy do lack streaming services. Being able to watch soccer on televisions, smartphones, laptops, and other electronic devices is a considerable perk of the modern era. Football is one of those sports that brings out the best in everyone. With today's technology, we can watch any sport from any place in the world, as long as we have access to the internet. Doing so legally however is a completely different tale.
10 best soccer streaming sites you should know
Nevertheless, finding a reliable website to watch live soccer may be a tiring process for you. So, we have compiled a list of the top football live streaming sites on the web to help you out. Thanks to these websites you can easily enjoy the latest and greatest football matches from the comfort of your home.
YouTube
Long form content thrives on YouTube, and it is the biggest video streaming platform. While it only supported videos in the past, it now has streaming features. We can watch a variety of live streams on YouTube now.
There are various channels on YouTube that stream football live, and we can see the recording afterward. YouTube provides us the streams in full HD resolution along with a chat where we can make comments on the plays as they are happening.
Unfortunately, geo-restrictions mean that not all people can access these live streams and if you are living outside of the specific countries then you will have to use VPN Proxy Master to access these live streams.
SkySports
If you want to watch your favorite sport without having to register, SkySports is a fantastic option. It is free to use, and there are few advertisements on the platform. Aside from live streaming, there is a lot of football and sports information too, they also featured various articles in blog posts on the latest events that are happening in the football world..
Sky Sports is a multi-platform streaming service that allows you to watch football games and live television. Its ground-breaking features have enticed millions of individuals in the United States and Europe to utilize it to watch online sports. SkySports also provides technical support for customers and has a user-friendly interface that the users can use easily.
As far as geo-restrictions are concerned, the story here is quite similar to others. You cannot view all the media unless you are living in a supported country.
NOW
NOW TV is a monthly subscription-based streaming service that lets you view premier Sky content on a monthly basis. You do not need a TV antenna like the old days; all you need is an application on your smart TV or a streaming device like an Amazon Fire, Roku, Chromecast, or any other to be honest. NOW TV also has their own stick!
They featured much more than just sports. So, if you are looking for a single streaming service where you can watch various channels for your kids as well as content that you would find interesting, NOW TV is an incredibly nice option.
NOW TV is only available in the UK, Germany and just a handful of other countries. Their list of supported countries fell tremendously after the UK left the European Union.
Disney+ Hotstar
Hotstar is a popular internet streaming service that provides an excellent user experience. This is one of the best soccer streaming sites because of the high quality of the video and the variety of sports provided. There is no pop-up advertisements, which is a big plus. Especially considering how many pop-up ads you get when browsing illegal streaming sites.
Users can subscribe to Hotstar for free or for a fee. The only drawback is that live streaming on this website requires VPN software in many countries. However, after installing VPN Proxy Master, you will have no issues accessing this platform.
DAZN
DAZN is a video streaming service that requires a subscription. The sports service broadcasts live and on-demand events from a variety of properties. Their content is only available in some North American countries, as well as some Western European countries. If you live in any unsupported country, you will have to use a VPN service to access their streams. You can watch UEFA, FIFA, and other sporting events on their platform, so we highly recommend giving them a go.
You can sign up for a free one-month trial and cancel at any time. DAZN works with a variety of devices, including smart TVs, smartphones, tablets, consoles, and more. Use any internet-connected device capable of streaming high-quality video to get the greatest viewing experience.
Bet365
Bet365 is a betting site in which they live-stream all sports and we can also bet on it. Due to the strength of its online betting experience, Bet365 has positioned itself as the world's most recognizable sportsbook. Because you can watch the match, study each team's weaknesses and strengths, and perform your move from a strong position, it is becoming more famous than pre-match betting.
Bet365 takes pride in having a well-developed live betting market. Bet365 allows you to watch live streaming of events that you have staked money on. Only a few sportsbooks enable you to watch live activity while wagering on it, but Bet365 does.
Premier Sports Player
Premier Sports is where you can watch the Derby d'Italia and El Clásico in the United Kingdom, with Lionel Messi, Cristiano Ronaldo, and Zlatan Ibrahimović playing in Europe's top leagues.
They began broadcasting live football coverage of the Belgian Pro League in 2014, featuring three matches from each round. During the football season, Premier Sports also broadcasts a number of friendly matches, such as the New York Red Bulls' match versus Arsenal in 2014 or all International Champions Cup fixtures that do not feature Manchester United or Liverpool. Premier Sports announced in May 2015 that it had obtained exclusive multi-year licenses to all 26 Copa América games (including the Copa América Centenario in 2016), beginning with the 2015 Copa America, which runs from June 11 through July 4, 2015. Premier Sports broadcasts UEFA Champions League and UEFA Europa League qualifiers involving British teams.
ESPN
It is amongst the most well-known and well-liked sports networks on television as well as a sports website on the internet. ESPN has now been streaming live matches on its main channel on TV, but it also streams big football, Basketball, Formula One, golfing, and other sporting events on its website. The website will provide live streaming of important sporting events with the highest possible streaming speed and performance.
ESPN is a renowned sports television channel. ESPN Player allows you to watch all of the ESPN series channel's telecasts live. Its services are available across Europe, the Middle East, and a few Asian nations.
First Row Sports
You can call this website the 123movies of streaming sports because it acts as exactly the same. Providing links to streams both legal and illegal. First Row Sports has a simple interface that anyone can use. Whether they are technologically literate or not.
The only drawback that we can think of is the fact that advertisements and popups litter these sites like there is no tomorrow. Unlike premium streaming websites, you can view these streams from anywhere in the world. Sadly though, you are compromising on your privacy and security while doing so.
Live Soccer TV
Similar to First Row Sports, Live Soccer TV also features links to various streaming services along with any and all details about soccer that you could ever be interested in. The website is one of the best soccer streaming sites out there, so long as you can bypass the geo-restrictions by using a VPN.
Using an ad-blocker is something that we recommend because this one is just like the least entry on our list. Littered with advertisements and pop-ups.
Unblock all streaming sites
Licenses, copyrights, and permission to show content to someone is a problem that plagues the sports entertainment industry. It works exactly like it works with Netflix, only some companies actually have the permission to broadcast something in a certain part of the world. All other companies are straight up out of luck.
Thankfully, we have VPN Proxy Master to help us circumvent these restrictions. By connecting to VPN Proxy Master, you can access football streams from across the world even if these streams are not available in your country. Whether you wish to tune in to ESPN or Hotstar, VPN Proxy Master has your back.
With a single subscription, you gain access to all of their special streaming servers which let you bypass all geo-restrictions. Because VPN Proxy Master encrypts your traffic and sends it through their servers, you can go through First Row Sports without the fear of breaking any laws in the process. And if your family members wish to use a VPN to access another country's Netflix library, you do not have to stop watching sports to do so. Because VPN Proxy Master lets you share a single subscription with up to six devices at a time!