Blog
The best messaging apps for Android and iOS
The best messaging apps for Android and iOS
Entertainment· 7 minutes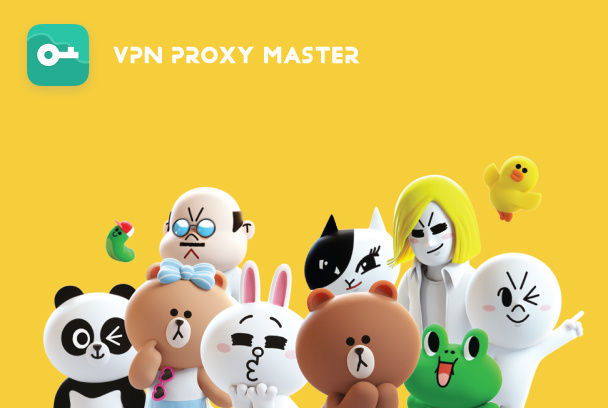 Messaging was always possible on desktop computers and laptops ever since the internet became a thing. There have been instant messaging applications ranging from Yahoo messenger to MSN. It was inevitable for the messaging apps to move to smartphones once we got to them.
What are the messaging apps?
Ever since smartphones became popular, people have been fighting over what the best messaging application is. But smartphones were always popular. What actually changed is that a lot more people nowadays have access to them. They have become a lot more affordable. At the end of the day, the best application to use for messaging other people is the one that all of your friends and family are already using. But is there an ultimate best?
Some of the most popular applications like WhatsApp used to be independent applications. Facebook ended up acquiring WhatsApp. Telegram and WeChat still exist along with countless others.
The best messaging apps for cybersecurity
We are going to look at the various messaging apps with cybersecurity in mind. Cyber security is an incredibly important thing, especially in this age of information when your data is the most valuable thing about you. Considering how many times Facebook has violated your privacy, people have argued that your data is actually more important to these companies than you are. Not surprising to be honest.
In terms of cyber security, we are going to look at how much private information these apps collect about you and whether or not they use end to end encryption.
Telegram
Often considered the safest of the bunch, many countries look down upon Telegram for how secure their communications are. with end-to-end encryption, group chats, and the ability to send and receive media, Telegram gives you everything that you could ever ask for.
The app is accessible on the web, desktop computers as well as mobile phones. Honestly speaking, the only thing you need to access a telegram account is an Internet connection. Your device does not matter.
Telegram also has more than 500 million monthly active users. Odds are high that you will find your friends on the app.
KakaoTalk
Developed by a South Korean messaging app with features that focus on easier communication and productivity. The app has scheduling and location sharing along with the standard messaging app features.
KakaoTalk on the other hand does not us end-to-end encryption by default. Users can make a secret chat in order to use end-to-end encryption. Ensuring that their chat messages are not visible to any third party. Unfortunately, KakaoTalk is not as famous outside of South Korea so finding others who use this app will be difficult to accomplish if you live in the west. With more than 50 million users and most of them located in South Korea, he will not be finding your Western friends on the app anytime soon.
LINE
Letter sealing is a feature in LINE that enables end-to-end encryption between two users. Both users have to enable the feature from their own applications. And without enabling this feature, your chats will not be end-to-end encrypted.
LINE is a Japanese application and is also on the less popular side of apps when you look at it from a global perspective. With most of its users living in Japan, LINE is only useful if your close friends are already on it. You may be seeing a trend here.
WhatsApp
WhatsApp is a behemoth with over 2 billion users on the entire planet. Since only over 4 billion people have access to the Internet, you can easily say that every second person with an Internet connection has a WhatsApp account.
Even though Facebook acquired WhatsApp back in 20 something, they did not remove the end-to-end encryption. End-to-end encryption is enabled by default in WhatsApp, making it one of the safest messaging apps to use. It is also the most popular messaging app out there, so you can just sign in and start chatting with your friends and loved ones right away.
Wickr
This one has a lot less users, but it is significantly more secure. Compared to WhatsApp, let us be honest, everything is going to look like it has less users. If you are looking for the most secure messaging application out there, then this one is definitely it. They actively boast that even if the police legally obtain your data from their servers, it would be undecipherable to them because of end-to-end encryption.
They do provide a free service to individuals, and it is just as secure as their paid services. The company however is much more known for their paid products and premium service to businesses across the world. Businesses care a lot more about end-to-end encryption than you and me.
Viber
Viber has implemented end-to-end encryption for all communication. Your messages, group chats, everything else between users is end-to-end encrypted. In terms of features and functionality, Viber is just as good as WhatsApp, if not better. They have a lot more stickers to choose from and the overall interface is a lot more wholesome and less dull.
You will also find a lot more people on Viber than a lot of the other alternatives in this list. There was a time when everyone who had WhatsApp account, also had a Viber account. But WhatsApp has left Viber fall behind in that race nowadays.
WeChat - Not recommended for cybersecurity
This one is the app that we would not recommend to anyone who is concerned with cyber security. WeChat is a Chinese application that does not use end-to-end encryption. It does have a lot of users and if you want to talk to anyone in China, you will have to use it.
In terms of features, WeChat is incredibly feature dense. But for anyone outside of China, this one is a hard sell. Just like KakaoTalk was for South Korean users, this one is just for Chinese users. The concept of digital privacy and end-to-end encryption in your private chat communications simply does not exist in China.
Dust
Dust calls itself the world's most secure messaging app. But they offer more than just end-to-end encryption in their messages. Their application composes of three primary security tools.
Secure messaging service where you can be sure that your messages are secure from any third party and that once you delete your message it will be gone permanently. Making it impossible to recover.
Watchdog to ensure that if your private information ever gets breached, they notify you immediately. They keep an eye on the latest data breaches and inform users as soon as possible. This way you can act to further protect yourself in the event of a breach before any malicious actors get ahold of your data.
Secure search engine where you can make searches without fear of someone tracking, tracing, or storing any cookies in your browser. Making your online activity as secure as possible.
Staying more secure with VPN Proxy Master
Even if you use the best messaging application in the world, you are not perfectly secure. This is because most breaches happen outside of the messaging applications. When you are browsing the Internet, the websites you visit store cookies in your browser. Most general websites in the world use advertisements to generate revenue. The provider of these advertisement services, for example Google, also has advertisements on other websites. This lets them keep count of what websites you visit and how often you do so.
This information, along with the general data that your browser provides, websites collect it, and compile it to create a digital footprint of you. This digital footprint can track you without you ever giving up your information knowingly.
The most crucial factor in a digital footprint is your IP address.
Hide your IP address with VPN Proxy Master
VPN Proxy Master completely hides your real IP address from any service you use. This means that you can combine the security provided by a VPN with all of the most secure messaging apps in the world to get twice as much security.
Keep in mind that even if these applications provide end to end encryption for your messages, they do not make your traffic impossible to trace. Local authorities and your Internet service providers can tell that you are sending messages to someone. If they are determined enough, they can even figure out to whom you are sending these messages. Thankfully, VPN Proxy Master offers you an additional layer of security to avoid this tracking as well.
VPN Proxy Master encrypts all communication from your computer while you use their VPN servers. Making it impossible for your Internet service provider or your local authorities to find out what messaging application you are using. The only thing they can tell is that you are using a VPN, which is not something illegal. Businesses and corporations use VPNs all the time. Some of them even require their employees to use a VPN when connecting to the business networks. So, there is no reason for them to mind you using a VPN to make yourself more secure.