Blog
The 14 best free streaming services in 2022
The 14 best free streaming services in 2022
Entertainment· 8 minutes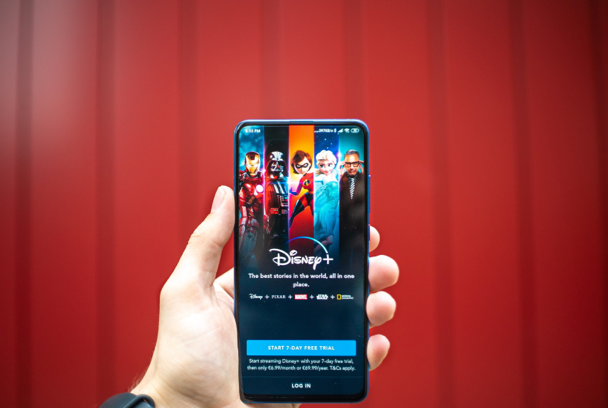 In 2022, are you hoping to reduce or maybe eliminate your monthly entertainment costs? Cable tv and some subscription streaming platforms are being phased out in favour of free streaming options.
For many people, finding something to watch on TV is no longer as straightforward as turning on the TV. It's not about flicking among a few dozen stations, and pausing when something interesting comes up. A few platforms were accessible at the beginning of streaming. For instance, Amazon Prime, Hulu, and Netflix are all famous streaming platforms. That is, you could rely on to find most of the most popular episodes and feature films.
However, the situation is no longer as straightforward as it once was: There is a constant assault of new platform releases from big media corporations in the post-cable world. You could never predict the streaming shift to be cheap or easy. There are hundreds of smaller businesses and niche platforms available for those with even more specific tastes.
As an alternative to paying a monthly fee to stream heavyweights like Netflix, there are a dozen or so services that will let you watch their content for free. Neither a credit card nor any other form of payment is required.
There is, of course, a cost to this. The only payment you'll receive is in the form of in-content adverts, not a regular bill. In this way, free services generate revenue.
Best Free Streaming Services You Should Know
This site's objective is to make you feel at ease with your options so that you can feel secure in implementing adjustments to your recreational expenditures budget.
Here are some of the best free Streaming Services:
Tubi
Tubi TV may be the ideal solution for your family's entertainment needs. Along with a robust library of on-demand movies and television shows designed to impress the grown-ups in the family, the FOX-owned service also includes a "Tubi Kids" category devoted to the children of the household. The service is available in English and Spanish.
Tubi is available on Apple and Android tablets, Roku and Amazon Fire TV streaming players, and various smart TVs and video gaming consoles, among other platforms.
Documentary +
Documentary+ features a wide variety of docs to choose from, whether they're short, feature-length, or part of a series.
In addition to Android and Apple smartphones, Apple TV, Fire TV and Roku, the service is available for streaming.
Kanopy
Streaming video service Kanopy is the finest option for high-quality, meaningful content.
Kanopy offers a vast range of films from around the world and indie films, documentaries, and experimental works that aren't often available on other regularly used streaming platforms.
If you have a library card at a compatible library, you can access Kanopy's free movies. You may stream tens of thousands of free movies from your mobile device once you've registered.
You may search movies based on their genre so that you can locate action flicks, documentaries, and more. Every movie has a star rating, a detailed plot synopsis, and information about the cast. To help you discover similar movies, we have included associated videos for each one.
Filmszie
Streaming movies and supporting the creators of those films are two of the primary goals of Filmzie, a new app available in the UK and worldwide.
It has a large library of movies, series, and shows you may have just needed.
ShoutFactory TV
Shout! Factory TV is a renowned online entertainment site for pop culture enthusiasts, bringing them both classic and modern cult favourites from the past and present. You can find cult TV episodes, movies, comedies, original specials, and more in the channel's carefully curated entertainment collection, which is unequalled in terms of variety.
Peacock
Over 12000 hours of content are available for free on Peacock Free tier. You'll find shows like Parks and Recreation, The Office, etc. In addition, a wide variety of films, ranging from Harry Potter to Jurassic Park, can be enjoyed. That material is excellent, too.
No credit card information is required for Peacock Free, but you will be required to watch advertisements, including those for Peacock Premium, which offers even more content and originals. As a Peacock Free subscriber, you have access to the service's originals, such as the reboot of Saved by the Bell. Other "live" networks, such as Saturday Night Live and the Today Show, are based on well-known brands. Channel surf to see what's on at the moment if you don't have any ideas. Even if it doesn't cost you anything, we think Peacock Free is a great deal.
Crackle
Crackle is compatible with just about any device you can think of, from smartphones and tablets to smart TVs and game consoles, in addition to your standard web browser.
The videos stream smoothly, and the interface is simple to use. To view movies and TV shows, you don't have to log in, but the option is there if you do.
Sorting and filtering the results aren't available in many movie apps. Crackle's ability to sort and filter by genre and date of release is a wonderful feature, even if we consider they could do more here to make it even better.
Xumo
In addition to live and on-demand programming, Xumo provides a free streaming service.
There is no need to register. More than 180 channels are available on Xumo, including well-known names such as Fox News, NBC News, Funny or Die, and TMZ, among others.
Xumo's major feature is a grid-style guide, similar to what you'd get on a cable TV channel. You can watch live while you're channel-surfing on your television. You can access the on-demand section by genre. On the other hand, the UI makes it difficult to determine which TV shows are now available.
PBS
Other than here, where else can you catch award-winning children's shows, concerts, and other cultural events alongside in-depth news coverage and marathon collectables assessments?! All of this and more can be found on PBS, along with regionally focused programs created right here in your backyard.
Viewers can pause live programming on PBS streaming.
FilmRise
The FilmRise app provides access to more free movies and television shows. Crime, horror, drama, action, and documentaries are just some of the genres they cover. A few other categories of interest include Book Adaptations and Political thrillers.
This software does not require a user account to stream movies, but you can create a watchlist if you want to keep track of what you want to watch.
ThreeNow
It is an on-demand streaming platform that makes selected shows from Three and sister networks Bravo, Choice TV and HGTV, and web-only programs available to viewers on their computers or mobile devices. It is possible to access ThreeNow through the ThreeNow website and iOS and Android devices.
ThreeNow's on-demand offerings include tv series, documentaries, and programming from the Three, Bravo, The Edge, and The Breeze networks, among other sources.
10Play
Watch TV online with 10play's hybrid stream and catch-up service. With 10 play, Australians can instantly access hundreds of hours of entertainment from channels 10, 10, Bold, Peach, and Shake on a wide range of current devices.
Most Network Ten series make it into the catch-up library, with new episodes accessible soon once they appear on TV. It's common for episodes to be deleted from the archive after 14 to 28 days.
7Plus
With this online streaming service, you can watch your favourite Channel 7 shows anytime and wherever you want.
It's possible to download 7plus apps to a wide range of different gadgets and platforms.
Channel 7 is doing rather well as Australia's most-watched television network.
All the latest episodes and even complete seasons of shows from the Seven network can be streamed and rewatched at your convenience.
Stirr
Sinclair Broadcast Group owns the ad-supported video streaming service Stirr in the United States. In addition to the online and mobile apps, the streaming service is also available on a wide range of streaming TV boxes such as Roku, Apple TV, Chromecast, and Android TV.
As part of Stirr's free on-demand video streaming service, you'll have access to hundreds of hours of TV and movie content, as well as more than 100 virtual live streaming channels. Customers will access local news material in markets where a Sinclair-owned TV station is available.
Access Free Streaming Services with VPN
Now you have a whole load of alternatives to watch your free shows, TV channels or services for free without spending a monthly subscription.
However, the streaming services may not advantage you at accessing all these channels, or you may access them, but you may not be in a position to access your favourite show because of Geo-restriction. Content providers use geo-restrictions to limit access to their services and platforms based on a user's location.
Additionally, since the free channels depend on the ads to profit, you must be cautious with your online activities. They are constantly monitoring you to know what your interests are before targeting you with an ad. This took your details and compromised your privacy.
This is where VPN comes in! With VPN, you can hide your real location. VPN gives you a server in a different country, so the site you visit cannot see your real location hence your online content cannot be limited.
It also encrypts your online activities against third-party apps like streaming services so that they can never know the websites you visit, thus no more targetings.
Conclusion
VPN Proxy Master is a highly encrypted VPN service with over 6000 servers in over 60 countries. You will be able to access everything you need online. This will enable you to deal with the problem of Geo-restriction.
Additionally, our high encryption ensures that not even your ISP can track your online activities.
Get a VPN Proxy Master today and enjoy the entertainment you need without worry.