Blog
How to find a reliable low-cost VPN 2022
How to find a reliable low-cost VPN 2022
How-to Guide· 7 minutes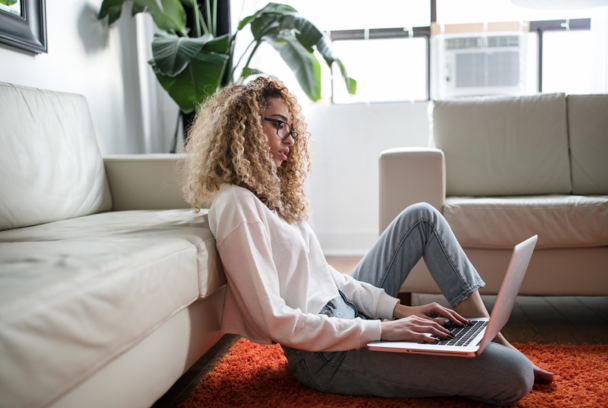 Today, everybody is looking to ensure their security and privacy while using the internet. This is because of the surge in insecurity and cyber breaches where the cybercriminals seek to find vulnerable internet users and exploit them. It thus does not come as a surprise as many people are looking for VPNs (Virtual Private Network). However, you can understand that some VPNs may be expensive, and due to the bad economic times, people are looking for both economically friendly and reliable VPNs.
Suppose you're looking for complete privacy online, available streaming services, and the liberty to surf the web without the worry of being monitored. In that case, a free VPN looks like the ideal option. Is that, however, a realistic expectation?
In this blog, we will help you make the best choice.
What is Virtual Private Network?
VPN is an abbreviation for "virtual private network." It refers to a private network that could secure your internet connection as well as your internet privacy. In addition to creating an encrypted tunnel for your data, it secures your online identity by masking your IP address and enables you to connect to public Wi-Fi access points safely.
No one likes the feeling of being watched or stalked, especially if they have nothing to conceal. That is why you must improve your privacy practices. When you browse the web using a VPN, your traffic is encrypted, ensuring that no one can see what you are doing online. Here are a few additional reasons why you should use a VPN:
A virtual private network (VPN) protects your privacy by encrypting your connection on public Wi-Fi. With a VPN, hackers can't see your internet activity while you're connected to a public Wi-Fi hotspot.
It is possible to access your home material while traveling with the help of a VPN.
Gamers who enjoy playing games online are consequently subjected to DDoS assaults and bandwidth limiting regularly. However, your internet provider cannot locate your IP address to send an attack online with a VPN.
There are a variety of parties interested in tracking and collecting your online activities, messages, and other private information. Why not just cover it up? Protect your privacy and anonymity by connecting to a VPN and encrypting your data. Whether you're at home, at work, or on the go, you'll always be protected.
How VPN (Virtual Private Network) Works
We'll discuss consumer VPNs here because that's what VPN Proxy Master supplies.
Understanding how a VPN operates is critical to grasp the service better. What's going on in the background is as follows:
1. When you join a virtual private network service, the VPN server verifies your client against the VPN server's database.
2. After that, the server implements an encryption technique to all of the data you receive and send over the network.
3. The VPN service establishes an encrypted "tunnel" over the internet. It protects the information that is transmitted between you and your destination.
4. A VPN encapsulates each data packet in an outer packet, which is subsequently encrypted through the process of encapsulation. It is the most crucial component of the VPN tunnel since it is responsible for keeping the data safe throughout transport.
5. As soon as the data reaches the server, the outer packet is deleted through a decryption algorithm.
6. Before using a free virtual private network, you need to know how it works. It's essential to know how free services are made possible and what concessions you'll have to make in terms of usability and privacy to use them.
Free VPNs may not be as good as paid ones, but they're still a handy tool to have in your arsenal for occasional use.
How Does VPN Tunnelling Work
Authenticating your client with a VPN server is the first step in creating a VPN tunnel. The server's job is to encrypt the data you send and receive between your computer and your online destination.
Before data can be transmitted over the internet, the VPN must first break it into packets. To protect each data packet, a VPN service encapsulates it in an outer packet, which is then encrypted.
The core of the VPN tunnel is the outer packet, which protects the data as it travels. A decryption process is required to access the data in the outer packet that arrives at the VPN server.
How Much Should VPN Cost?
Most VPNs cost less than a dollar a month. As numerous free VPNs are accessible, you may think there is no need to purchase a subscription. You do get what you pay for, of course. So, too, in the case of accessible virtual private networks. They can be exceedingly slow unstable, and the servers can go down at the most inconvenient times. In addition, free VPNs typically don't care about your privacy and will sell your information to gain money from you.
So, what's the point in taking a chance? If you're willing to spend a few dollars per month, you can get a reputable paid VPN service that will work when you need it. The more significant the price, the lengthier the commitment.
Is Free VPN Secure?
It all relies on whatever free VPN service you use. Even a few dedicated Android apps are dominated by shady ones with no history or privacy regulations, which are precisely what you don't need from a VPN.
Even though there is no risk to your data, you should know that all free VPNs have limitations, even good ones. Almost all of them confine you to a few servers. These servers enforce data limits, and set data transfer speeds limits.
To get the most out of your time online, we urge that you pay for a premium service. VPN Proxy Master, our top-rated VPN, allows free data and concurrent connections, rock-solid security, and a wide range of advanced capabilities that aren't available with free VPNs.
However, if you're determined to test out a free virtual private network, we've compiled a list of the finest five that doesn't compromise usability too much. Also, if you end up enjoying the service and want to take advantage of all of its capabilities in the future, you can always upgrade.
The Best Free Virtual Private Network
VPN Proxy Master offers the best reliable and fast speed anonymous internet connection that you have dreamed of. Apart from offering premium VPN services, VPN Proxy Master offers best VPN deals with a 30-day money-back guarantee.
VPN Proxy Master is a top-rated VPN service provider that will let you enjoy the best services that other exclusively free VPNs cannot offer. Our network has premium services where it draws its profits; hence we cannot sell the identity of our users for money. We also hope that when you find our services to be better, then after the free trials, you will automatically upgrade to the premium services.
Additionally, once you subscribe to the premium plan, VPN Proxy Master offers a 30-day money-back guarantee. That is, the money is refundable if you are not 100% satisfied.
It's about to subscribe VPN Proxy Master to ensure you enjoy your secure browsing experience. VPN Proxy Master is available on Windows, macOS, Android, iOS, Chrome, and Smart TVs. Up to 6 devices can be connected at the same time.
Is There a Completely Free VPN?
It all relies on what you consider 'free.' There are plenty of free VPNs that don't need you to hand over any money. Still, you may be paying for them by watching adverts or even unwittingly handing over your personal information to be sold to third parties.
The most excellent free VPN services tend to be 'tasters' of a paid product before they ask you to pay for the full version of the service. We strongly advise against using any free VPN that does not include a premium version because you never know where the firm is funding if there isn't a paying user base.
VPN is the best option for your online security today. Using a reliable and secure VPN proxy is crucial. VPN Proxy Master is one of the most