Blog
Parents' guide: streaming services for families
Parents' guide: streaming services for families
Entertainment· 8 minutes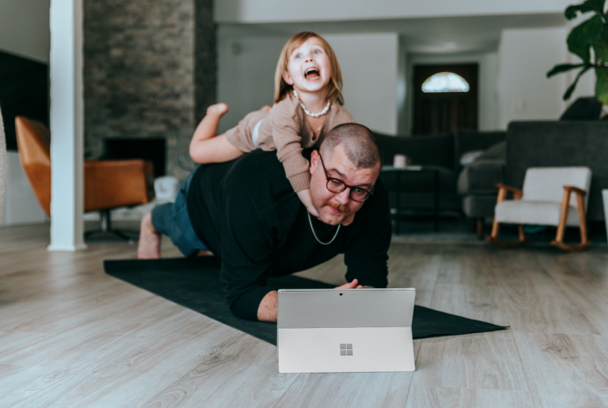 Parents may know better than anybody. The way we consume content is always changing. Streaming services are now common and used by an increasing number of families for entertainment. According to a March 2019 survey, 70 percent of U.S. homes have at least one subscription to streaming service.
If your children have a favorite television channel or two, you may want to do some research before cutting the cord. Indeed, there are so many premium streaming services to choose from. It is difficult to know which one will still allow customers to watch their favorite movies and TV shows. The best streaming platform for your kids would certainly have all of their favorite channels. These channels offer excellent parental controls, and the added benefit of being one that you will love as well. Which is why research is important but with kids around, who has time for that?
Which streaming services include kid-friendly content as well as a function that allows you to ban anything beyond G-rated movies for your kids? We have created a list of top suggestions for children's streaming services. If you are the parents, check this article out!
Netflix
Netflix is a solid choice whenever it comes to the list of best streaming services for children. It is also one of our top selections. Toddler favorites on Netflix include "Cocomelon" and "Octonauts," while Netflix does produce its own originals for kids of all ages as well as teens. More importantly, for parents, Netflix is extremely kids-friendly. Netflix offers a variety of options for limiting what your children can and cannot view. If you leave them all alone in the living room for a few hours, there is no need to worry about them seeing anything indecent.
Parental Controls
You can set up a PIN code for your account and restrict access to certain profiles. With a premium membership, Netflix lets you set up a profile for up to four family members as well as a separate profile for kids. This way, you can sign into your Netflix account on your kids' devices without worrying about them switching profiles. Because in order to switch profiles, they will need to know the PIN code you set up.
Geo-Restrictions
Unfortunately, Netflix does heavily restrict the content based on your current geographic location. This is because Netflix does not have the license to show you all content. So, you will face some geo-restrictions when using Netflix. You can bypass these geo-restrictions; we will tell you more about that at the end of this article.
Disney Plus
It's undeniable to say that for parents Disney Plus is the king of kid-friendly material. So it is no surprise that their streaming service is fantastic for it as well. While the other alternatives within this list are also all worthwhile in their own right, Disney + is unquestionably the best. Disney and Pixar masterpieces like "Ratatouille," "Toy Story," and "Aladdin" are sure-fire hits for the youngest children. With Disney+ offline mode, you can load it up on your iPad and keep your kids amused on an extended vacation.
Parental Controls
Similar to Netflix, Disney+ also allows you to set up a PIN code. And it restricts what your kids can watch based on content ratings. The parental controls in Disney Plus is restrict and user-friendly for parents.
Geo-Restrictions
Disney Plus is only available in a few countries right now. Then, you will need a VPN service like VPN Proxy Master if you wish to work your way around their geo-restrictions. You may also wait until it is available in your country but who knows when that will be?
Sling TV
For a monthly subscription, Sling TV gives you access to numerous live tv channels as well as a wide range of content selections. It also allows you to rent movies and has a fully free on-demand and pre-programmed content tier. However, we do not recommend it for parents that are interested in a streaming service. It is better to stick to the mainstream options.
Parental Controls
Sling does support PIN codes and content restrictions based on ratings. It's inconvenient for parents who want to restrict kids' use in television. However, it does not let you create profiles for children. You will have to enter the PIN code when accessing restricted content, quite tedious if you ask us.
Geo-Restrictions
Unfortunately, Sling TV is not available outside of the United States. You will need to sign up with a service like VPN Proxy Master to make it happen, more on that later.
Amazon Prime Video
Amazon Prime Video subscription has a wide collection of children's content, including several popular children's series.
"Sesame Street," Nickelodeon's "SpongeBob SquarePants," and "Daniel Tiger's Neighborhood" are among the programs included under the standard subscription. You may also add a Paramount+ membership through Prime Video if your youngster truly needs "Paw Patrol." Kids may watch Exclusive Kids Shows, Instructional TV, Education Movies, and PBS Kids TV series on Prime Video.
Parental Controls
Similar to most other services, you can set up content restrictions and a PIN code to ensure that your kids do not venture into the more adventurous content on the service.
Geo-Restrictions
In a manner similar to Netflix's geo-restrictions, depending on what country you are currently living in, Amazon Prime Video will change the content that is available to you. You will have to use a VPN service in order to work your way around these restrictions.
Hulu
Just like other streaming services, Hulu provides access to movies and television series as well as original programming. They are most known for uploading the latest episodes of numerous presently airing series so that families can stay up with their favorite shows without having to tune in at a specific time every day.
Parental Controls
Primary account holders can manage who can see what by creating kids' profiles for their children. PIN codes exist to ensure that kids cannot simply use the menus and find their way out of content restrictions.
Geo-Restrictions
Unfortunately, Hulu is only accessible if you are presently living in the United States or any of their territories. This is because Hulu offers content straight from the US television networks and odds are high that the rights to distribute this content overseas actually belong to some other service entirely.
Apple TV
A recent addition to the streaming services out there, Apple TV is a decent option if you wish to stay within the Apple eco-system. Also, Apple has funded quite a few high-quality originals to keep their subscribers entertained.
Parental Controls
By using a four-digit PIN, you can set up parental controls for your children so that they can use their iPads and iPhones without stumbling into the mature content on Apple TV. Keep in mind though, do not tell them the PIN!
Geo-Restrictions
Seems like all online media suffers from geo-restrictions and Apple TV is no different in this department. You cannot view their entire library, only content that is available in your country. In order to circumvent these restrictions, you will need to take a few steps and subscribe to a service like VPN Proxy Master.
PBS Kids
PBS is much more in line with what you are looking for if you are seeking healthy enrichment rather than universally enjoyable and thrilling Hollywood-style material. What's more, PBS Kids dedicates itself to having a good influence on children via entertainment. It promotes polite interactions in a diverse society and helps parents, educators, and caretakers with entertaining kids without any hurdles.
Parental Controls
As the name suggests, PBS kids in its entirety, is only for kids. There is no mature content on the network. Thus, there is no need for additional parental controls if you want your kids entertained. This makes PBS Kids one of the safest streaming services if you are only interested in entertaining your children.
Geo-Restrictions
This is definitely something that PBS Kids could improve on. PBS Kids is only available for audience in the United States because it is a public broadcasting service. Meaning that if you are living outside of the United States, PBS Kids will not function normally.
Bypassing Geo-Restrictions with VPN Proxy Master
Most of these streaming services use geo-restrictions. Because they do not have the license to broadcast all the movies and television series in the entire world. Also, since different companies hold these copyrights, these streaming services cannot show you everything that they have. This is also why oftentimes when you search for something on Google, you can find it on Netflix. However, when you actually open the page, the movie or TV show is not available for you.
Likewise, all of the above streaming services use geo-restrictions to stop viewers from outside of the United States from watching their content. While others restrict their content based on your country. Thankfully, you can use VPN Proxy Master to bypass these restrictions. The way VPN Proxy Master makes this possible is by routing all of your traffic through their servers whenever you connect to their VPN service. This hides your real IP address, and all of these streaming services can only see the IP address of the server which you are currently connected to.
Special streaming VPN servers
Netflix. Hulu. Disney+ and all the other streaming services use various techniques to find out if you are using a VPN service. Since it is illegal for them to show content without having the proper licenses, they block VPNs from accessing their servers.
VPN Proxy Master on the other hand has special streaming servers which bypass these techniques used by the streaming services. By connecting to these special servers, you can enjoy the entire library of Netflix Disney plus and Hulu without needing to be present in the United States. VPN Proxy Master will also give you access to Sling TV and PBS kids, all with a single premium subscription.