Blog
PUBG Mobile tips and guides you should know in 2022
PUBG Mobile tips and guides you should know in 2022
Entertainment· 7 minutes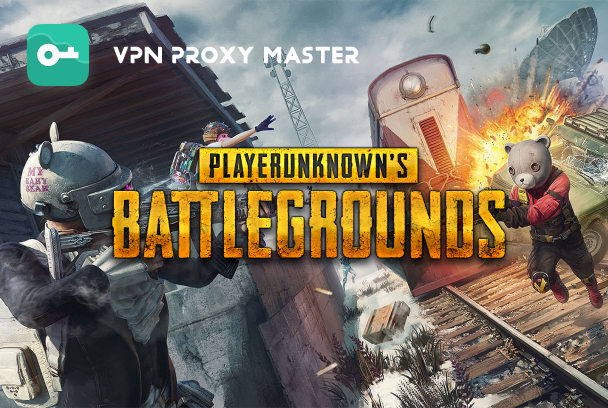 Over the past few years, the world of online gaming has rapidly grown, especially after the release of some huge games. One of these games is PlayerUnknown's Battlegrounds or commonly known as PUBG. Soon after its launch, this game rose to popularity and still has a dedicated fan group. PUBG was initially released for PC users. Then, soon the mobile version was also released very soon.
However, with players worldwide, competition is intense in the game. This is why users look for new tips to stay alive a bit longer in PUBG. But in some countries, PUBG is banned. At the same time, the threat of viruses always exists. In such cases, using a VPN Proxy Master while playing PUBG will ensure a steady and smooth game for you. Read the guide below to know more about tips and guides to become victorious in PUBG.
What Is PUBG Mobile?
PUBG is the acronym of PlayerUnknown's Battlegrounds Mobile Game. It started becoming popular shortly after its release in 2018. It's a multiplayer virtual battle royale madness game. That is, players from all over the world team up to fight for victory. PUBG supports a diverse OS portfolio. It can be installed on Android, iOS devices as well as Windows. Also, you can download the Android and iOS versions from the google play store and apple app store, respectively. The versions are updated regularly, providing players with a new experience every time.
Out of all the devices, PUBG is mainly played on mobiles. Well, it's because you can play on the go; when you are tired of office work and looking for a quick break or playing with friends on a relaxing Sunday afternoon. PUBG mobile is available everywhere except for countries that have banned the game because of violence for young minds. However, addicted players always work their way around to bypass the country's security to play PUBG via VPN. Below are a few things about PUBG and tricks that will help you stay alive a bit longer in the game.
PUBG Mobile Theme
PUBG Mobile has a battle royale theme, i.e., everyone against everyone. On an island in teams of 4, 100 players are dropped. They have nothing when they are dropped, so they have to scavenge for weapons resources and eliminate everyone to be victorious.
There is no major difference in the PUBG PC, console, or mobile version, except for the graphics, which have scaled down in the mobile version compared to the pc and console version. PUBG has a realistic aesthetic, and there is nothing cartoonish in the game. The avatars are pretty realistic, and so is the surrounding, with the main focus on gunplay.
Cost of PUBG Mobile
PUBG is a free-to-download game that you can download from google or the apple app store, depending on your iOS. There is a reward system in the game; you earn coins, you buy clothing, weapons, and resources.
However, there are some special paid items like weapon skins and accessories. To get your hands on these exceptional items, you need to pay.
Requirements to Play PUBG on Mobile
PUBG is available for various iOS systems. But there are a few requirements you need to keep in mind if you want to play PUNG on your mobile.
WiFi: Since this game is played in teams with members worldwide, you need to have a stable internet connection. If your internet connection is slow or constantly interrupts your game, you will not be able to coordinate with your member and suffer. So, a stable WiFi connection is a must.
Android Version: The version should be Android 5.1 or higher with at least 2GB RAM for Android devices. A few years ago, a PUBG lite version was introduced for older android devices, but it didn't get that much popularity because it did not have all the specs like the full version.
For iOS: The device's iOS version should at least be 9. This makes PUBG available for all the iPhone models, even the iPhone 5s.
PUBG Tips & Guides
PUBG has a lot of players spread across the world. With so many players, the competition is bound to increase. In PUBG, you have to be on guard at all times; one mistake and all your efforts, time goes to vain. Here are some tips and guides that will help you stay alive a bit longer in-game, and with practice, you might even become victorious.
Understand the Goal
So, not every shooting game has the same goal, i.e., to kill. The goal in PUBG is to survive. Now it is up to you which means of survival you prefer, camping or fighting. However, if you plan to camp throughout the game and not fight, you should know that this is discouraged by PUBG.
PUBG has a seasonal ranking system in which the ones with the most kills, assets, objectives are ranked. Thus, to be on that list, you need to fight and not hide.
Decide When and Where to Drop
At the beginning of the game, 100 players are dropped, so you have to decide when you drop and at which plane. This will decide how your next few minutes will be, whether you will die within 30 seconds or stay alive and hunt for the next 30 minutes. You can decide to either drop into a busy area, or you can drop by a remote plane and find resources in abandoned areas.
Keep Moving
The best tip that professionals follow is never to stop moving. Whether it is their movement or targeting the target, they keep changing positions. And this is what you need to do if you wish to survive. Keep moving back and forth, in circles, make it as difficult as you can for others to shoot you. Especially when in the battle, never make yourself an easy target.
Similarly, when you target players, never get stuck on one target. If you can not get a nice shot, change your target, there are plenty of fish in the sea anyway. For a clear shot, opt for a higher altitude. Also, after shooting, move from that location as fast as you can because the sound of the gunshot reveals your location. And although you might have killed the targets around you, you will be like the candle that attracts moths after the sound of a gunshot.
Using a VPN
PUBG is one of the most popular games, but many have been termed as 'dangerous' and 'addictive'. Some players, especially the young ones, take PUBG Mobile goals very seriously. There have been cases that some players committed suicide due to PUBG addiction. While some say, the violence corrupts young minds. This is why some countries have put restrictions on PUBG. However, by using a VPN, you can work your way to bypass the location restriction and protect your hardware from malicious threats.
Location Restriction: If you live in a country or are planning to visit where PUBG is banned, then by using a VPN, you don't have to worry about missing playing PUBG with your squad. With VPN Proxy Master on your mobile, you can bypass the geo-restriction easily.
Increases Speed: When you use a VPN for PUBG, the VPN automatically connects you to the game server via a different location. This reduces the distance between you and the PUBG server, thus increasing the speed and reducing the ping, i.e., the lag time.
Protection: PUBG also comes with grave risk of hacking. When you connect to a server, your IP address is exposed, making you vulnerable to malicious threats. However, your IP address is masked by using a VPN, and if the hackers can not see you, they can not hack you. 
Conclusion
In conclusion, PUBG Mobile is a good way to pass the time. It's a challenging game, but you can always make it to the seasonal ranking list with practice and a few tricks. PUBG has a considerable fan base, and since it's an online game with many members, there are chances that you will attract viruses and malicious threats.
In such cases, using a VPN will be a good option. With VPN, you can bypass the geo-restriction, access skins and accessories only available in some countries, increase loading speed, and protect your device from threats. By subscribing to VPN Proxy Master, you can access excellent benefits and play without worrying about your cybersecurity for a nominal price.