Blog
Netflix's error code M7111-5059: how to fix it?
Netflix's error code M7111-5059: how to fix it?
Entertainment· 6 minutes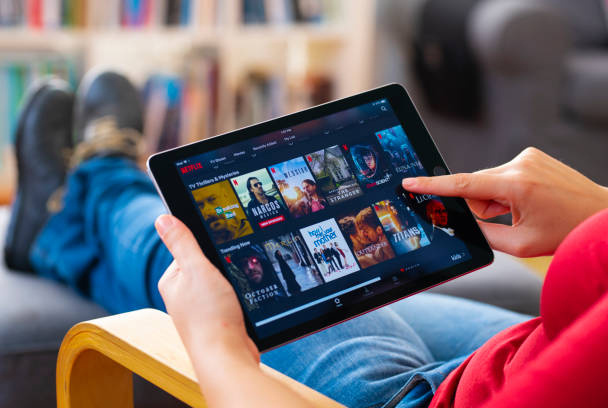 Netflix's error code, M7111-5059, sounds like an invasion from outer space. The aliens have landed and are trying to sabotage our movie time! While all of that sounds super intriguing, there is no reason for us to get paranoid. Understanding why it occurs in the first place is the key to fixing it. One encounters this mysterious error when using a Virtual Private Network (VPN) to access Netflix's online streaming content. This is not an error that occurs all the time or even that frequently, but whenever it does, it is usually the result of Netflix detecting the use of a VPN server.
Usually, Netflix is not very good at detecting anomalies and people trying to access content out of their geographical range. They do not keep track of the Internet Protocols and their relation to the various VPN servers. However, if a server grows exponentially and becomes popular, Netflix assumes (and is usually correct in doing so) that it is a VPN. Netflix does not officially allow the use of a VPN because that goes against their licensing agreements. This skirt around signals legal trouble with rights owners and is not a part of the agreement, so it is understandable why Netflix does not want us leaping across geographical barriers.
This article will help us understand all the solutions to fix the error, unblock Netflix's international libraries, and stream to our heart's content.
Netflix's error code M7111-5059: What is it?
Netflix uses blocking software to hunt down IP addresses of some of the most well-known VPN companies. That's why Netflix's error code appears on your screen. If we are already using a VPN and we come across the error M7111-5059, this signals that our VPN failed to mask our IP address, and we need to pick another, more reliable VPN to gain access to geo-blocked websites. The error appears along with the message," you seem to be using an unblocker or a proxy. Please turn off these services and try again."
As the message states, the current VPN is unsuccessful in unblocking Netflix's libraries specific to different geographical regions. One of the primary reasons why this occurs is that Netflix has blocked or blacklisted the IP addresses of the VPN servers we are remotely connected to.
Why is your VPN not working with Netflix?
The primary reason why our VPN is not working with Netflix is that the streaming service has blocked or banned the IP address of our VPN server. Netflix uses DNS filtration and an IP surveillance system to target known VPN-associated IP addresses and blacklist them. An IP address is a string of numbers that acts as our digital address on the internet and lets streaming platforms know where we are located.
In another side, a VPN encrypts our activity and provides us with a new IP address. This conceals our location and allows us to access geo-blocked content. With the appearance of this error, the server we were connected to is likely extremely popular amongst Netflix users. Over time, the streaming service has identified its location and has subsequently blocked it. When multiple users across the world log in using the same IP address, it is bound to raise red flags. Netflix does not allow the use of a VPN due to regional content agreements that make streaming certain content in specific regions illegal.
Ways to remedy Netflix's error code M7111-5059
Luckily, it is not very complicated to fix this error. By adopting a few simple changes and following the below-mentioned strategies, we will have our Netflix up and running in no time!
Use a reliable and secure VPN
This is by far the most effective solution to this error. Most VPNs, especially those that are free, are not designed to work with Netflix. There is no getting around this except upgrading to a premium VPN such as VPN Proxy Master. The majority of the VPNs available are not technologically advanced or possess extra features to support streaming geo-blocked content.
Connecting to a different server
Unable to access Netflix could sometimes also signify that Netflix has blacklisted the IP address we are using. Simply connecting to a new server within the same country might solve this problem. There is a chance that not all servers within the same region have been blocked by Netflix. Once connected, be sure to refresh the browser or relaunch the app before using it.
Disabling the IPV6 Addresses
The library that Netflix decides to reveal to us is based on our IPv6 address. The main problem arises due to the fact that many available VPNs do not support IPv6 addresses. The IPv6 is a numeric label used to identify the network interface of a computer. In case of leakage through the VPN tunnel, Netflix fails to let us access geo-blocked content. It is always good to block IPv6 on our devices before using a VPN.
In Windows, open "Network and Internet" settings. Click on "Network and Sharing Center" and select "Properties." Uncheck the box labeled "Internet Protocol Version 6 (IPv6)." In case you are a Mac user, go to "System Preferences" and click "Network." Select "Advanced," located in the bottom right corner. In the drop-down menu, "choose off" for "Configure IPv6."
Clear Cache and delete browser cookies
Numerous websites use cookies and Cache to collect temporary data about our locations. Netflix can use this to its advantage by identifying our precise locations even when connected to a VPN. When these files are cleared, Netflix will reveal the library of the server we are using. We can clear the Cache in Google Chrome by opening our browser and clicking the three dots in the top right corner. Select "More tools" and then click on "Clear browsing data." The drop-down menu will appear; now click "All time." Tick the box labeled "Cookies and other site data" and "Cache image and files." Now select "Clear data." Now that we have cleared our data, it is time to relaunch Netflix.
Clearing Cookies and Cache in Safari starts by going to "Preferences" and clicking on the "Privacy" tab. Go to "Manage website data" and type "Netflix" in the search. Select "Netflix" in the search results and click "Remove."
Purchasing a Residential IP Address
Netflix has a built-in feature that blocks all non-residential IP addresses. With most VPN servers located in data centers, Netflix considers this an intelligent strategy in identifying and restricting users that use VPNs to access geo-blocked content. Fortunately, some VPNs allow us to get a residential IP address for a little bit of extra cash. This makes it seem like we are connecting to Netflix using a regular ISP connection. 
Conclusion
Netflix blocks VPNs because they violate territorial licensing agreements. This allows the copyright holders of the content streamed on Netflix to make more money based on the geographical regions where their content is aired. Since introducing the ban in 2016, Netflix has blocked numerous VPNs worldwide. Hence it is becoming harder and harder to find a premium VPN that bypasses Netflix's strong security. Mercifully, we now have access to several advanced state-of-the-art VPNs such as the VPN Proxy Master that guarantees complete safety and anonymity and allows us to access video streaming services from anywhere in the world. With the VPN Proxy Master, we can enjoy our favorite movies and TV shows without worrying about our safety or geographical restrictions.