Blog
Will Police Track Your VPN Activity?
Will Police Track Your VPN Activity?
Cybersecurity· 6 minutes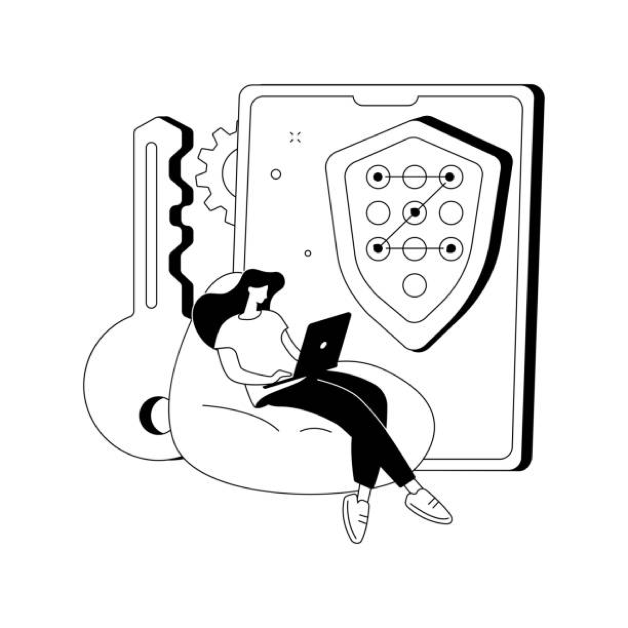 As far as protecting your online identity and data, a VPN is the best option. You will see it whenever you search for information about Internet safety. VPN helps you protect yourself from online hackers, and it does so by encrypting your data. A VPN makes all the above privacy and security claims, but does it deliver on those promises? Does it still apply in all cases if you commit a criminal act? A VPN connection can be tracked by law enforcement if you make an online purchase. Is a country where a VPN is registered important? People are also interested whether police can track you when you connect to a VPN.
Your Internet Service Provider (ISP) may be able to provide police with logs of your connection or usage if they have a court order. Because your ISP knows you're using a VPN, they can direct the police to track you. Whether or not your VPN provider discloses this information depends on factors such as jurisdiction and the VPN's privacy policies.
Any company registered in the United States or the European Union must abide by the no-logs policy. Hence, the government would force VPN providers to break their no-logs policies in these regions because of state laws.
But these cases take a long time to resolve. The police will need to gather all the necessary paperwork from various agencies, which takes time. A felony investigation is one thing. But this isn't the case in your case. For the most part, users aren't interested in being spied on as they go about their day-to-day routines.
How Can Police Track Your VPN Activity
First, your ISP knows your actual IP address. While it can track your connection timestamp and location, it cannot see anything you do on the internet. Because of this, law enforcement must have access to VPN server logs to monitor your online activities.
The police may request different log proofs such as;
These logs document your connections in great detail. This log registers your VPN activity, including all the websites you've visited.
When a user connects to a virtual private network, this data is collected. It includes IP address and bandwidth usage. These logs reveal nothing about your online activities, and an Internet service provider (ISP) can provide nearly identical general information.
Investigators cannot obtain any useful information from a VPN service strictly to a no-logs policy. Nobody can trace anything back to you if there are no logs. However, the government can use potential security flaws or cookies to track users. VPNs do not provide complete anonymity, but they provide some level of privacy, so you can still be traced as an individual. For example, it's impossible to remain anonymous when you post something on social media while connected to a VPN. Having your name on social media is all it takes to get attention.
VPNs vs. Data Retention Laws
It's also important to be aware of local data retention laws regarding this situation.
Even if a VPN claims to be a no-logs service, it is legally required to keep and store logs in some countries, regardless of its claims.
VPN services based in the EU or the US must keep logs. Because of this, they are unable to claim to be log-free.
It includes browsing history, logs of connection and communication, IP addresses, timestamps, and bandwidth usage.
Is it Legal to Use VPN?
When it comes to countries that inhibit VPNs, VPN tracking has a unique interpretation. You may not even be able to connect to a VPN at all if you live in such a region. Obfuscated servers can be a lifesaver in these circumstances. Put another way; they act as an invisibility cloak for a VPN.
VPNs are legal in most countries. The problem is that only a small number of governments are willing to go so far as to control their citizens' every move. In some cases, you can not even detect VPNs at all. Countries where VPNs are illegal or restricted, are listed here:
How VPN Proxy Master Avoid Tracking
VPNs promise to protect the privacy and security of their customers' internet activity. As a result, there's some trepidation about how much good this could do.
No one, including the police, can monitor live and encrypted VPN traffic. However, any criminal activity over the internet can lead the police to track you.
Here is how VPN Proxy Master works to protect you; It establishes an encrypted connection between your computer and the VPN Proxy Master on the other end of the tunnel. They hide your devices' IP addresses and encrypt your personal information.
These safeguards are in place to ensure that no one can find out where you are. It is impossible to locate or trace you as you surf through secure tunnels.
Additionally, VPN Proxy Master is untraceable by police. It is due to VPN Proxy Master's well-established no-logs policy, which ensures that no data about its users is stored. There are no laws in the United States or the European Union requiring VPN Proxy Master to keep its customers' activity logs. VPN Proxy Master is a Singapore-based company, and it abides by the laws of this state. As a result, not even an order from a US court constitutes a law. The VPN Proxy Master can say "no," and it does so.
Conclusion
To ensure your privacy, it is essential to use a VPN. If you're looking for a free VPN service, we strongly advise you to steer clear of them. In many cases, they monetize their operations by selling user data to third parties or bombarding you with advertisements. In addition, their capabilities may be minimal.
Generally, most people who use a virtual VPN are not criminals, and they are focused on achieving practical outcomes. Their purpose is to protect themselves while using public hotspots, and they also want to hide their IP addresses from cybercriminals and so forth. Most importantly, users want to know that their data is safe with their VPN provider.
Consider the following factors when selecting a VPN:
No-logs policy. Be sure to read the privacy policies thoroughly. Some services assert that they do not keep a record of the activities of their customers. It's possible, though, that this isn't the case. Inquire if the service intends to collect any of your data.
Jurisdiction. To learn more, visit the organization's website. Regular, law-abiding users aren't concerned about it. Even so, it can serve as an additional layer of protection.
Protection of Data and DNS records. It's a given for any reputable VPN service that the user's personal information is secure.
Strong Encryption. If you use a VPN, ensure that all of your VPN routes your DNS queries through a secure VPN tunnel.
VPN Proxy Master matches all these requirements. Therefore, it is sure that nobody, not even the police, can trace your online activities.
Get VPN Proxy Master and enjoy online freedom.