Blog
8 best Tor operating systems for cybersecurity
8 best Tor operating systems for cybersecurity
Cybersecurity· 8 minutes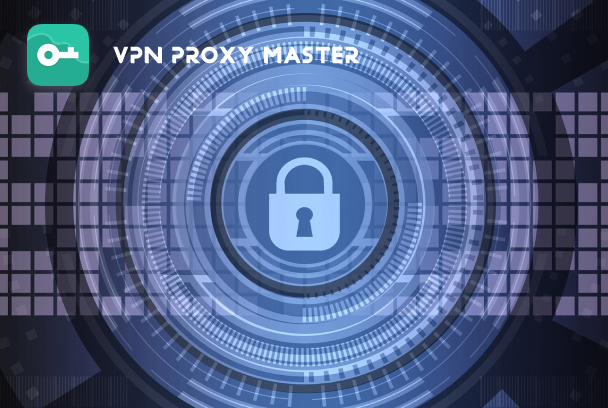 Are you worried your online activity is visible to other users or your Internet Service Provider? Then you must have known about Tor. The Tor Browser is an internet browser that allows users to browse the web anonymously. Also, access to the dark web is also made available through this program. The article introduces 8 best Tor operating systems you should know for cybersecurity.
What is Tor?
The Tor Project is a critical component of the internet's actual freedom. Additionally, users can remain anonymous online and avoid being monitored by hackers, ISPs, and even corporations and governments using the Tor browser.
The browser uses the Tor network's massive server network to disguise your IP address and protect your connection. For example, a "node" is an instance of a Tor server where your data is routed. At each node, the traffic is encrypted and decrypted one layer at a time.
Additionally, the final server your data traffic passed through, which is known as the "Tor exit node", is the only one that you can use to identify you if someone is looking at your online traffic to that point. When it comes to identifying users of Tor operating systems, this browser makes it impossible (or at least extremely difficult). That's why Tor is such a powerful tool for protecting one's cybersecurity.
What Tor Operating System Does For You
Tor can literally do a lot of things for improving your digital privacy. To view geo-restricted information, avoid censorship, and visit websites that other browsers cannot discover on the surface web, anyone can utilize Tor. Free websites, pirated information, and illegal substances can all be found in "the black web."
Many journalists and political activists use the Tor browser to avoid censorship, as well as the black web. Because of Tor's privacy-preserving features, they can publish and disseminate information without fear of being tracked or spied on. The "onion websites" of well-known news organizations such as BBC News and ProPublica. In other words,
Journalists also use the Tor browser to protect their sources. If you don't want to take the chance of being discovered or monitored, you can use the Tor network to send sensitive data. Thus, you should looking for the best Tor operating systems that work for you!
How to Download the Tor Browser
Installing the Tor browser on your device is quick and simple. It only takes a few minutes to learn how to operate the browser through the following steps:
1. You can download the Tor browser by visiting the Tor Project website and clicking on the Tor browser download button in the upper right corner of your screen.
2. Downloads are available on this page. The four icons underneath let you pick your preferred operating system. There are a variety of options available, as you can see. Click 'Download in another language or platform' in the upper right corner to download the browser in a different language or environment. That's something we'll look at more.
3. Downloading a file to your PC is now complete. Open this file to begin the installation procedure. Click on 'OK' to accept your selection of a language.
4. Setup for a browser will display. Choose a location for the installation and then click 'Install.'
5. You can set Tor to start immediately once the installation is complete if desired. For those who don't, you'll have to hunt up the program on your own to get started with it.
Best For Operating Systems You Should Know
Chrome OS
You may use the Tor Android app to download and install the Tor browser on a Chromebook running Chrome OS. What's more, it is important to keep in mind that you will only get the app's mobile version since it is Android software. You won't get the most out of your interaction if you don't utilize the Tor mobile app.
1. Go to Google Play and search for "Tor Browser."
2. Select an app that the Tor Project develops. '
3. Select "Install" from the drop-down menu.
Your Chromebook laptop's Linux subsystem is a necessity for Tor operating systems in Chrome OS. Afterward, you'll need to download and run the Tor browser launcher to begin the installation process.
macOS
It's possible to track pretty much anything you do online on your Mac. All of your online activities can be tracked by law authorities, internet service providers. Also, even the administrators of the websites to which they are linked.
For macOS users, using Tor Browser can provide a solution to protect their online anonymity while using their computers. While macOS is comparatively securer than Windows, however, it's important to know that there are still a lot of privacy problems about macOS.
Individuals and organizations can share information over public networks without fear of their privacy being compromised. That is, thanks to Tor operating system for Mac, macOS users can enjoy absolute cybersecurity. Using Tor Browser for macOS, you may surf the web anonymously and securely! It's time to download, install, or update Tor Browser for Mac to enjoy the best-in-class digital privacy!
iOS
For advanced security and privacy on your iOS device, we recommend that you download and use For for iOS.
Anybody can't track your iPhone's IP address without specialized knowledge or software. Why? Because Tor employs encryption to route your iPhone's IP address across a network of servers located all over the world. Also, you should be aware that some websites on Tor are hidden from normal browsing and may contain harmful or illegal content. Thus, you should proceed with caution.
Here is how to get the Tor Browser for your iOS:
1. Go to the App Store and download a few things to your phone. The app's icon is a blue circle with a white "A" center.
2. Then type "TOR" and tap Search. It will bring up a list of TOR-enabled browsers that you can use.
3. Select a browser with TOR capabilities. Choose a browser that best meets your needs by scrolling through the list.
4. Both VPN Browser and Red Onion have received excellent reviews and are available for free.
Windows 10
You may use Tor on Windows, thanks to the Tor Browser. The browser comes pre-configured to safeguard your privacy and may be launched from a USB flash drive.
When you open the Tor Browser, you'll see a box that lets you change some of the browser's options. To connect to the Tor network with the default settings, click the 'Connect' button or first go through the configuration process
A green bar will appear after connecting to the Tor network in a new window.
Android
Ads are blocked, and third-party trackers can't see what you do online. Also, when you leave a website, cookies are deleted from your computer. As a result, advertising and other companies cannot track and analyze your online activity.
Download and install the Tor browser on your Android device. Installing Orbot, a proxy app, requires one to connect to the Tor network with the alpha edition of Tor for Android. The company will remove this necessity in the stable release of Tor.
That is, it's about time Install and launch the Tor browser on Android. Initially connect to the Tor network by swiping to the Connect icon.
Ubuntu
The Tor browser Launcher script is the quickest and easiest way to install the Tor browser on Ubuntu Linux. This script automatically downloads and installs the most recent version of the Tor browser, as well as the application launcher icon.
"tor-browser-launcher" is available in the standard Ubuntu packages. But it may not always be the latest version.
Run the following commands as a user with sudo permissions :
Add the Tor browser launcher PPA repository:
Sudo add-apt-repository PPA:micahflee/PPA
Install the Tor browser launcher package:
Sudo apt update
Sudo apt install tor browser-launch
Pop!_OS
Based on Ubuntu and COSMIC, a GNOME-inspired desktop environment, Pop! OS is an open-source and free Linux system.
Pop_! Os supports Tor Browser to make the user's operation private and secure.
You can follow this link to download For Browser for Pop!_OS.
Elementary OS
Its appealing Pantheon interface and beginner-friendliness have made the Elementary OS Linux distribution popular. If you wish to browse the internet while maintaining a high level of privacy and anonymity, you should install Tor Browser on your Elementary computer.
Conclusion
Tor is important for your device as it adds layers to your browser. That is, it makes it impossible for other users to track you or learn about what you are doing online. However, for maximum security, you need a VPN and Tor Browser.
Also, when it comes to maintaining your online anonymity, both Tor and VPNs are effective tools. Nevertheless, when used correctly, VPNs are the most secure. On the other hand, virtual private networks (VPNs) are extremely fast, encrypt all of your traffic, and allow you to visit any Internet site from any location.
VPN Proxy Master enables you to keep your browsing safe as it detects and blocks phishing and malicious links that can lead cybercriminals to you. Also, VPN Proxy Master has 6000 servers in over 50 countries. Thus, it gives you the ability to enjoy your anonymity online while using your Tor Browser on any device.
Get your favorite subscription to the VPN Proxy Master and enjoy your ultimate security. Also, VPN Proxy Master is available on Windows, macOS, Android, iOS, Google Chrome, Smart TVs, and much more. Additionally, you could use VPN Proxy Master on 6 digital devices at the same time. What's more, it offers premium membership with a 30-day money-back guarantee. Thus, it's time to use VPN Proxy Master for Tor operating systems for cybersecurity right away!