Blog
How to Watch Halo TV from Anywhere
How to Watch Halo TV from Anywhere
Entertainment· 5 minutes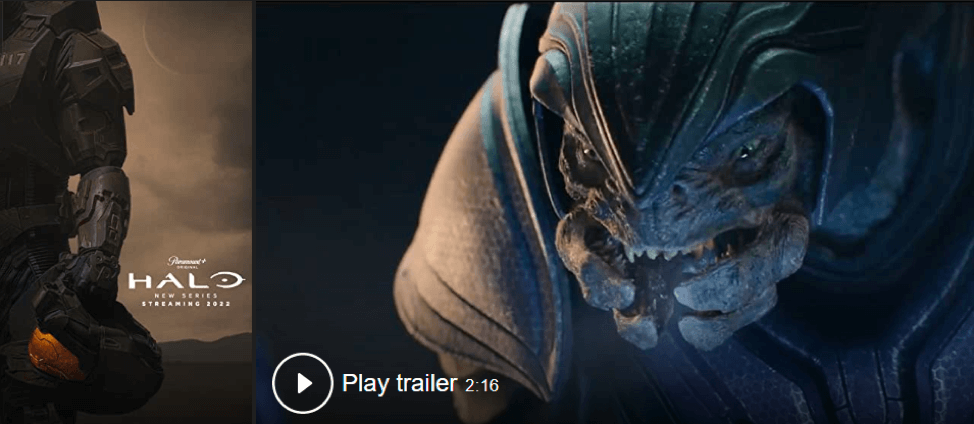 The Master Chief is ready and just waiting for your views. You can watch the Halo TV show from anywhere. Paramount+ releases new episodes of the show every Thursday for the nine-episode run.
The first nine episodes of the Halo TV series premiered on Thursday (March 24) on Paramount Plus, bringing Microsoft's video game franchise to the big screen for the first time. After a long hiatus, the green-armored hero Master Chief (played by Pablo Schreiber) returns to lend a hand in the fight against the Covenant; an alien alliance bent on wiping out humanity. Team Spartan joins United Nations Space Command (UNSC) with an impressive first showing in a mission to keep the galaxy safe.
The big story in the Halo series is not about the actual plot of the series. It's about people who work together to solve a problem. You might think that a story about a group of people called the Covenant destroying everything they come across and leaving humanity's fate in the hands of The Master Chief sounds interesting. The meta-narrative is the bigger story at work, though. In this case, what is more, interesting than a customizable super-soldier and the people who make him?
In this blog, we will guide you on how to watch Halo TV from anywhere using VPN Proxy Master.
What is Halo TV?
The TV show Halo takes place in the universe created in 2001. It shows an epic battle between humans and an alien group called the Covenant in 2601. People's stories are mixed with action and adventure and a "richly-imagined" view of the future in the show for dramatic effect.
The TV show arrived in Paramount+ on March 24. It is a nine-episode series, but they avail each episode every Thursday. Up to now, Paramount + has released three episodes.
It's now possible to watch the first three episodes of the Halo TV show on Paramount Plus, and more episodes will be released worldwide in 2022. However, even though it is based on the Xbox sci-fi shooter game, you don't need to play the games to enjoy the series! Creates its own "Silver Timeline," which is entirely separate from the main Halo games and books events. While the show will feature many familiar characters, which will likely please fans who played Halo Infinite, it's also an excellent way for newcomers to learn more about Halo.
The graphics are spectacular, as you'd expect from a Steven Spielberg-backed production costing $10 million per episode.
The Halo TV show looks good because it has a big budget and has been through years of production problems and delays. The show starts in Paramount Plus, only available in a few places. It will then be available in more locations in the coming months. You can, however, stream the Halo TV show right now if you know where to look. Here's how the Halo TV show airs worldwide, and you can watch Episodes 1-3 today.
How to Watch Halo TV Series from Anywhere
If you live in the United States, you may watch the Halo series by signing up for an account on Paramount+.
As a Paramount original, the Halo TV series is only available on NBCU's Paramount Plus streaming platform. If you're a Paramount Plus subscriber, you'll have access to the first season of Halo. Users can subscribe to the service's basic plan for $4.99 a month or $49.99 a year, including ad-free access to the entire Showtime library. Starting at $11.99 per month or $119.99 per year, you can get the Paramount Plus and Showtime bundle, which includes Showtime.
Additionally, you'll get a 7-day free trial, which includes access to exclusive Paramount Plus original movies and series, live sports, breaking news, kids and family programming, and 30,000 episodes and movies from BET Comedy Central and Nickelodeon.
It's also worth noting that Amazon Prime Video includes the Paramount Plus streaming service. While Amazon Prime offers a 30-day free trial, you can get a 7-day free trial of Paramount Plus as a Prime Channel for seven days. A month-to-month charge of $9.99 follows a one-week free trial of the Premium plan.
However, if you live in any country where Paramount + is blocked, you may find it hard to watch Halo TV. Don't worry yet; thanks to technology, VPN allows you to access any content from anywhere without the fear of geo-restriction.
To preserve your online anonymity, a VPN converts your public internet connection into a secure private network. VPNs obscure your IP address, making internet tracking difficult. Using a VPN protects your online training by encrypting all data transmitted between your computer and the VPN server.
Fraudsters, entities, government agencies, and other people who want to see what you do online can't see it through a virtual tunnel that a VPN makes.
Watch Halo TV with VPN Proxy Master
You can't use your Paramount+ paid streaming service when you are outside the US. You'll need to use an excellent VPN to watch Halo TV Series to get around this. It will help you change your IP Address to one from your home country.
To unblock popular streaming services like Netflix, Hulu, Paramount Plus, and Amazon Prime Video, which has thousands of servers worldwide. Furthermore, it's safe, quick, and compatible with a wide range of devices, making it ideal for people who aren't particularly tech-savvy. Customers who decide VPN Proxy Master isn't for them can get a full refund with no questions, thanks to a 30-day risk-free trial. Our assurance is you won't be doing that.
Conclusion
You can't afford to miss watching the Halo TV series. VPN Proxy Master is your ultimate savior if you live anywhere outside the US.
VPN Proxy Master has 6000 servers in more than 40 countries, giving a wide choice of regions. In addition, VPN Proxy Master is fast and reliable hence allowing you to experience your entertainment without buffering.
Here is how to use VPN Proxy Master to watch Halo TV;
2. Download and install the VPN Proxy Master into your device.
3. Log in to the VPN app using your credentials.
4. Visit the Paramount+ site and log in with your details or create an account.
5. Watch the episodes of Halo TV with ease.
Subscribe to the premium VPN Proxy Master and enjoy Halo TV entertainment.