Blog
What is March Madness? Where to Watch March Madness From NCAA
What is March Madness? Where to Watch March Madness From NCAA
Entertainment· 7 minutes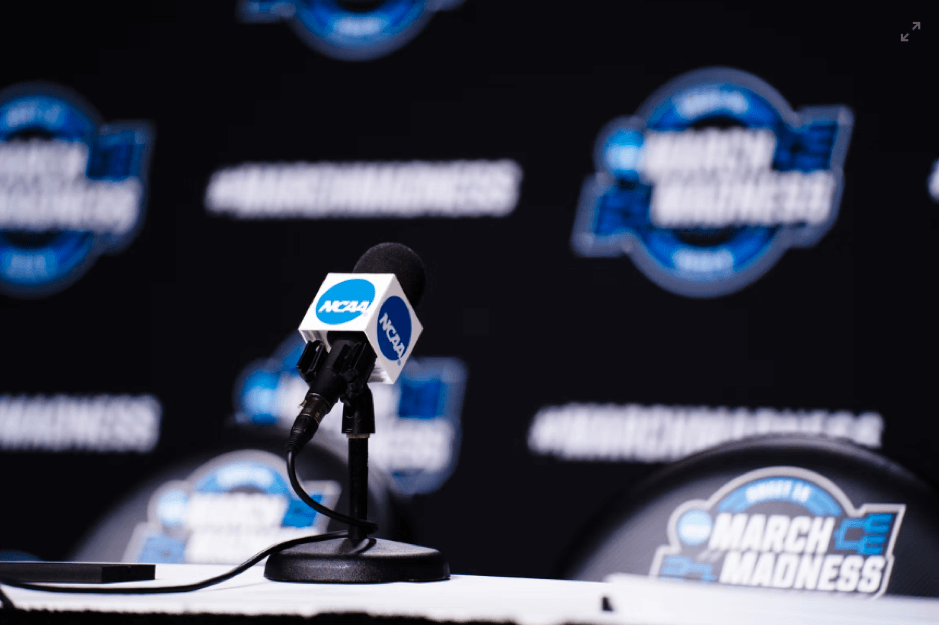 The year's event that every Basketball fan was waiting for finally came to an end earlier this week! It was such a competition that you couldn't afford to miss even a single action. Whether you were rooting for the newest Cinderella, March Madness is one of the most exciting sporting events you couldn't ignore. It is the most-watched American Basketball tournament.
In this blog, we will discuss everything that you need to know concerning March Madness.
March Madness: What is it?
For the three weeks, everyone has been speaking about March Madness: from buzzer-beaters, bubble teams, and even brackets. What exactly is this March Madness?
Basketball tournament competitions are conducted in mid-March and early April by the National Collegiate Athletic Association (NCAA). March Madness refers to this time of year.
Why is it so crazy? Because of this term, people in the sports world get excited when tournament time is near. There are hundreds of college basketball teams from all over the United States competing for a spot in the "Big Dance." They all want to play in the tournament.
Over three weekends, 68 teams compete for the NCAA college basketball championship, culminating in an all-star game. The NCAA also recently added four extra teams that participate in "play-in" games to win a spot in the final 64. The 68-team tournament includes 32 automatic invitations for topping their conferences—the NCAA selection committee awards at-large invitations to the other 36 teams based on their season performance.
Only 16 teams (the "Sweet Sixteen") make it through the first weekend of play. There are only eight teams in the "Elite Eight" and four in the "Final Four" on the second weekend. The final weekend is all about the four semifinalists. The two winners of the semi-finals move on to play in the national championship game, which is the last game.
Millions of people watch the games on TV throughout the three-week tournament because there are so many games going on at the same time in different places across the country.
This year, Kansas managed to pull off one of the biggest comebacks to beat North Carolina and become the 2022 winners.
Where to Watch March Madness
The streaming rights of the March Madness are shared among only four channels: TNT, CBS, TruTV, and TBS. Therefore, if you need to watch all the March Madness games, you need a comprehensive service with all four channels. Here are some of the places you can easily watch March Madness even next year;
1. Hulu + Live TV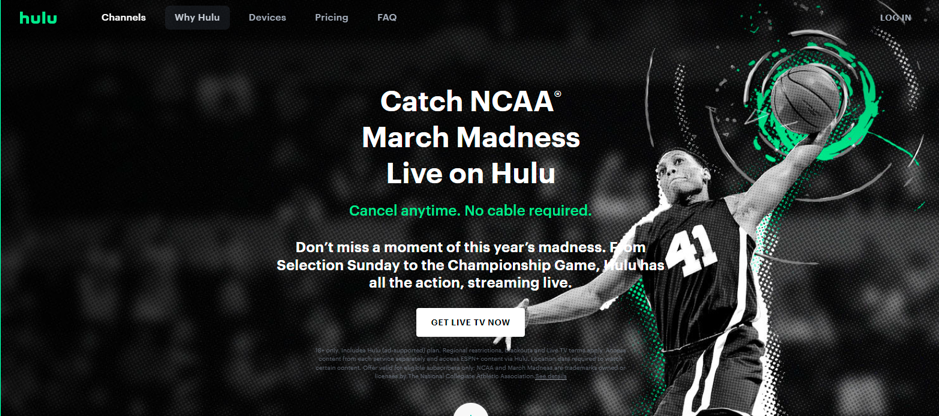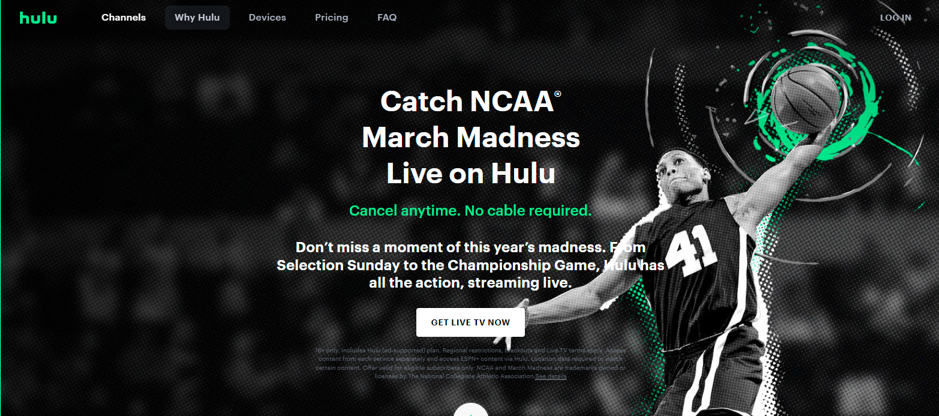 It's the best way to watch March Madness online without having cable TV. You can get Hulu + Live TV to get this service. If you buy a membership, you get everything that comes with regular Hulu and live TV channels like TNT, TruTV, and TBS. You also get free access to Disney+ and ESPN+, subscriptions to other TV shows. As long as you have a smart device, you'll be able to live stream March Madness online.
The service costs $69.99 per month.
2. Sling TV
There are live streams of TBS, TNT, and TruTV on SlingTV, which makes it an excellent way to watch March Madness online, The service's cheapest plan, Sling Orange, costs $35 a month, which is less than most other plans. Sling also gives new customers $10 off their first month, which brings the price down to $25 on your first bill.
3. DirecTV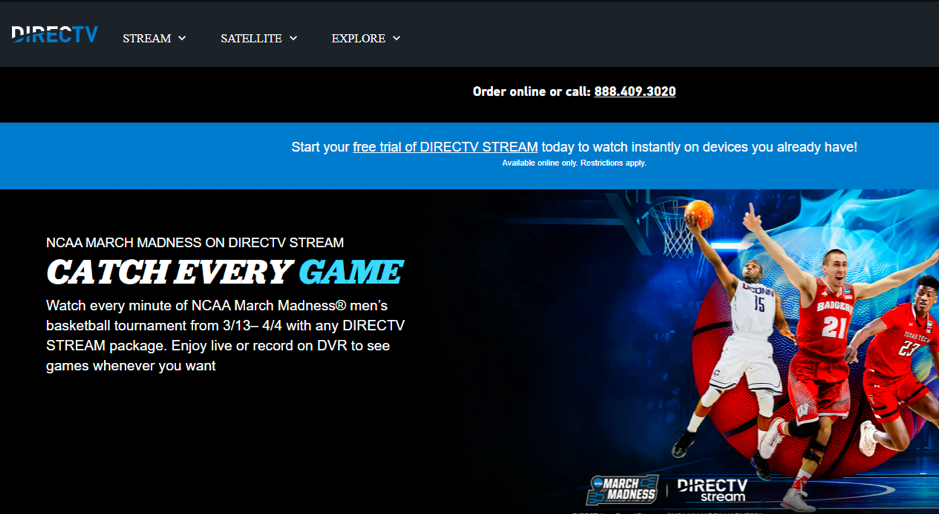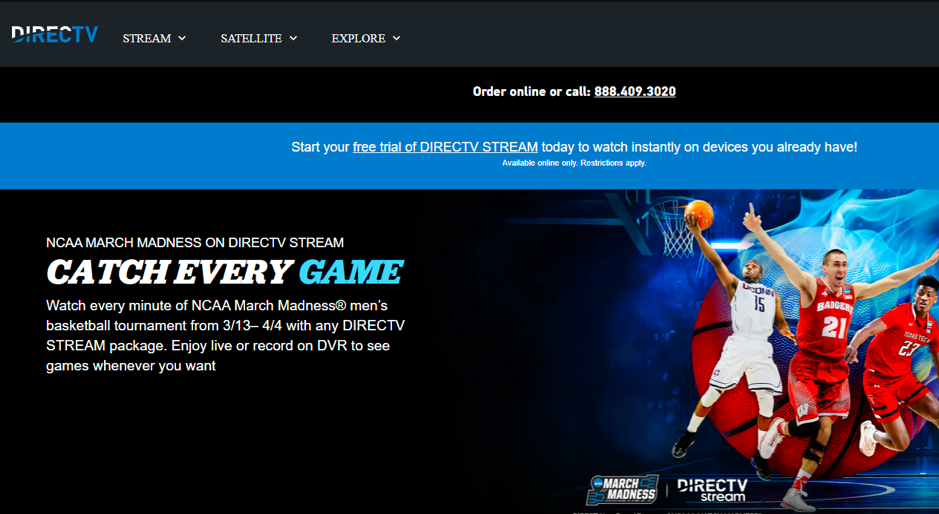 In the same way that DirecTV cable is a fantastic way to watch March Madness online, DirecTV Stream is a great way to do the same thing. You'll be able to watch every March Madness game live on TBS, CBS, TNT, TruTV, and many other popular channels on your smart TV or tablet. Stream also gives you five days of free service, and it costs $69.99 a month after that.
4. Paramount Plus
It's the cheapest way to watch March Madness online. Paramount+ is the best way to do this. There are March Madness live stream videos on the platform that you can watch on any smart device, and the service costs just $4.99 per month. There's also a seven-day free trial that lets you watch March Madness online free during those seven days to watch it for free.
None of these free trials will cover the whole NCAA Tournament, as you'll see. Then, if you keep all of the free problems together, you can watch March Madness online for free.
How to Watch March Madness from Anywhere?
It's dishonest to assume that March madness has only captured a large audience in the United States. Every Basketball fan from anywhere wants to cat the action live from their locations. Unluckily, it may not be possible because the streaming sites often experience blackouts in the regions where the services are geo-blocked. The good news is that even in these blocked locations, you can still watch the entire March Madness from your favorite streaming services; you only need a VPN.
A VPN changes the IP address that shows where you live. A VPN gives you different servers that make the streaming sites think you're in a country where they are streamable instead of where you are. It lets you watch any streaming site that has a geo-block.
Step by Step Guide to Stream NCAA March Madness from Anywhere
1. Subscribe to a VPN with a reliable speed, servers, and a United States server location. VPN Proxy Master is a good choice for people who want to watch basketball because it has a lot of servers in the U.S. and has fast, stable connections.
2. Download and install the VPN. You can download it on your android, ios, MacOS, And windows.
3. Open the application and log in with your credentials.
4. Visit the streamers site and log in with your credentials.
5. Start streaming your favorite March Madness games.
When you follow these steps, you will not only be able to watch March Madness, but you will also watch any other live sporting activities. However, it is essential to realize that not all VPNs will keep you safe or assure you a stable streaming speed.
If you use a free VPN, you can't get as much speed. Free VPNs usually give users a range of connection speeds. The speed ranges can cause slow streams and disconnections because of data caps.
Another problem with free VPNs is that they don't have as many servers in different places. Most of the time, they only have servers in a few countries. Finally, when compared to paid VPNs, free options have a lot of privacy issues. As a result of them collecting and selling information about people's browsing habits and personal information, this is the main reason they pay their bills this way.
Conclusion
A good VPN should be able to access content that isn't available in your country with no trouble. However, its primary goal is to ensure that its users are safe when using the web. A good VPN does this by encrypting all of your Internet traffic. Consequently, it is hard for even your Internet service provider to see what you do online.
You can only enjoy these benefits if you sign up for something from a reputable company. Many fake-free ones could get into your computer and get your private information out. Neither do I.
VPN Proxy Master is usually one of the most fantastic VPN services. In more than 40 countries throughout the globe, it has a network of about 6,000 servers. When you're concerned about privacy and security, you'll be pleased to know the VPN you're using offers military-grade encryptions. Additionally, the service allows for six simultaneous connections.
VPN Proxy Master provides a 24-hour support crew to help you out. You may get in touch with them via their website's live chat feature.
Subscribe to VPN Proxy Master today and enjoy secure and fast connections as you stream your favorite game of March Madness.