Blog
How to Protect Your IP Address from Hackers?
How to Protect Your IP Address from Hackers?
How-to Guide· 6 minutes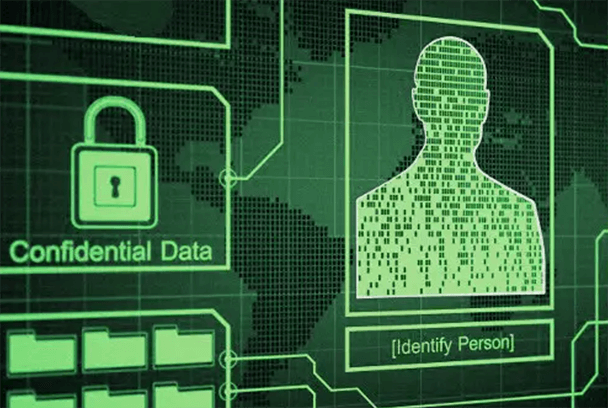 WHAT CAN SOMEONE DO IF THEY GAIN ACCESS TO MY IP ADDRESS?
In order to send and receive information online, an IP address is essential! It's extremely valuable to hackers. They would love to get their hands on your IP in order to steal valuable information from you. If a hacker is successful in finding out your IP address they can not only find out your location but your identity too! This is just the starting line for them. Their overall goal is to hack your device, steal your identity and so much more!
It's so dangerous if someone knows your IP. It's not really something that's talked about very often. It should be as the repercussions of someone gaining access to it are catastrophic!
WHAT IS AN IP ADDRESS AND HOW CAN SOMEONE FIND IT?
Your ISP will assign you your IP address, which is a unique set of numbers. It is basically like an online delivery address for all of your traffic. And it will of course change if you move house, or even when you connect to a different WiFi network. Because your location is changing therefore it will change too.
Your IP address is a lot more valuable than you think. There are plenty of people out there who would love to gain access to it and use it for malicious purposes. There are various different ways for people to get a hold of it, below are a few of them!
1. You torrent files
If you are online downloading content from torrent websites, every single member of the seeders and leaches can view your IP address. It's very easy for them to do so as all they need to do is check with the list of peers!
2. Someone borrows your device
If you allow someone to borrow or have any sort of access to your computer they can quite easily find out your IP address. There are numerous websites that allow you to do so in seconds.
3. From emails
Every time you send an email to someone, they are able to check the header of the message. This could quite possibly contain your IP address. Two of the main email services Yahoo and Outlook are well known for including users' IP addresses in the message header.
4. By clicking on a link
Absolutely any link that you click on will need to provide the server with your IP address. This is to allow the server at the other end to deliver the content provided by that link, and whoever owns that server will see your IP address!
WHAT CAN PEOPLE DO WITH YOUR IP ADDRESS?
Even though your IP address won't disclose any sensitive information about you, such as your address or phone number, it can still be used against you and the consequences are absolutely devastating!
Someone can get a hold of your location and intrude on your privacy! Are you aware that your IP address discloses what city you are in, so if someone (such as a hacker) finds out what your IP address is then you could be in a lot of trouble? Imagine that you've posted on social media that you are traveling abroad soon, all a hacker has to do is a little more research and they can find out your home address and burgle your home while your away thinking your house is safe!
IF YOUR IP ADDRESS IS HACKED IT CAN ACTUALLY HACK YOUR DEVICE TOO!
The internet uses both ports and your IP address to connect, for each IP address, there are thousands of different ports. If a hacker has your IP address they will try all of those ports in order to brute force a connection.
They will steal all of your info by taking over your phone, the fact that someone is able and capable of doing such a thing is quite worrying!
If a criminal/hacker successfully gains access to your device they have the opportunity to install malware on it, this could quite easily expose your IP address.
SOMEONE CAN IMPERSONATE YOU IN ORDER TO GET HOLD OF YOUR IP ADDRESS!!
It's even a possibility that your ISP could disclose your IP address to someone else. Hackers who have found out your name through social media can contact your ISP and pretend that they are you! They can even use a phishing attack to steal all of your personal information! It's important to remember that telecom operators are humans who are using systems with a huge amount of personally identifiable information.
EMPLOYEES CAN ALSO TRACK YOUR ACTIVITY!
Each individual IP address is assigned to a different user. If you connect to the internet while at work your employers could quite easily see and track everything you do. You will be completely exposed and will have no privacy at all!
DDOS ATTACKS!
If a hacker is able to get a hold of your IP address you could become a victim of a DDoS attack. What a DDoS attack does? It uses an army of computers that are completely controlled by hackers, to bombard your device with a lot of traffic so that it disconnects from the internet followed by then shutting down completely.
A HACKER CAN FRAME YOU FOR ILLEGAL ACTIVITY!
It's well known that hackers use hacked IP addresses to download a load of illegal content, content that actually threatens not only national security but it also ensures that nothing is traced back to them. Be cautious and protect yourself by keeping your IP address private.
STOP SOMEONE FROM USING YOUR IP ADDRESS.
All of us hear about cyber attacks but we think that they will never happen to us! If a hacker is determined enough they can create an entirely new identity, and all done online, gaining your IP address is the start of a very bad chain of events!
If you want to protect your IP address and protect yourself from hackers here are some tips!
1. Changing your privacy settings
It's important that you change all of the settings on your instant messaging apps, do this with other apps too, set them to private, and never accept messages or calls from people you don't know. Hackers can actually gain access to your IP address via apps like Skype.
2. Update your firewall and your router
A hacker can quite easily hack your router and retrieve your IP address, especially if you are using the default one, always ensure that you change your router password regularly. Don't make your password easy to guess either! Use both lower and upper case letters as well as special characters and numbers!
INSTALL A VPN
A VPN is essential, if you spend a lot of time online you need to have one! Not only does a VPN hide your IP address, but it also encrypts your internet connection. More importantly, it bypasses content filters as well as internet access bans, it will prevent third parties such as your ISP from eavesdropping on your data. It's the added layer of security that everyone needs!