Blog
VPN Router Setup Tutorial in 2022
VPN Router Setup Tutorial in 2022
How-to Guide· 7 minutes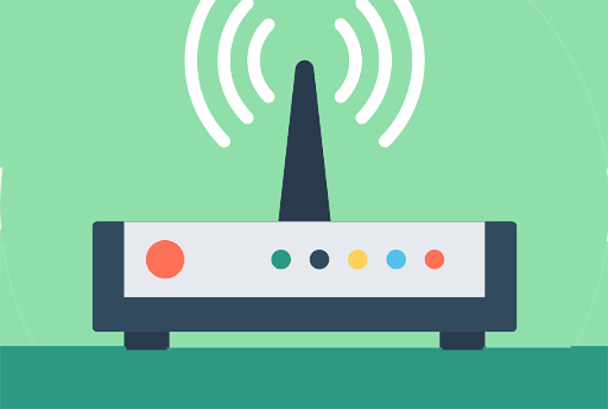 A STEP-BY-STEP GUIDE ON HOW TO INSTALL A VPN ONTO YOUR ROUTER!
It's actually quite easy to install a VPN on your routers. Having one installed can unlock new advantages that you may not have expected.
WHAT EXACTLY IS A VPN ROUTER?
Although a lot of the standard WiFi routers allow VPN traffic to pass through, they don't actually perform any VPN operations themselves! As the name suggests there is such a thing as a VPN router! It already has a VPN installed on it, this means you are able to have complete peace of mind as it establishes a secure connection for absolutely every device which is connected to the WiFi network.
HOW DOES A VPN ON YOUR ROUTER ACTUALLY WORK?
What a VPN does is creates an encrypted and secure connection between your device and the internet. It also gathers all of that device's requests to access the internet and directs them through an encrypted tunnel plus a VPN server. This is so it can't be read or redirected.
This is quite easy to understand when you're on a device with a user interface. If you want to visit a website you go through the tunnel, if you want to have a video call with a family member/best friend, you go through the tunnel! What happens if you are on a device with no user interface such as a router?!
When you have set up a router VPN, every device connected to the router will have all of its traffic sent through an encrypted tunnel. Your laptop, your P.C., your home entertainment system, and even your smart lot toaster!
WHAT ARE THE PROS AND CONS OF INSTALLING A VPN ON YOUR ROUTER?
Some of the Pros!
Always-on security and privacy!
If you have a router VPN you will always be connected to the VPN server. You will never be vulnerable or forget to protect yourself because you will be part of the VPN tunnel, that's as long as your router's working of course! If for example any of your devices initiate any automatic connections, such as account balance updates for a particular finance app, then they will be completely secured, even if you are fast asleep!
Comprehensive home security.
The always-on VPN server connection will apply to all devices that are connected to your home router VPN. It will also cover any new devices that you get and with no additional setup. Your guests will even be protected when they come to visit and are connected to your WiFi.
It covers devices that don't support VPNs!
There are a lot of WiFi-enabled devices that don't support VPN coverage on their own. However, they would certainly benefit from it!
An excellent example is home media systems! There is certain content on Chromecast and Apple TV which may be blocked for viewers in specific locations. You can't install a certain VPN on your TV. But if you install it on your router you will be able to change your location as well as access new content.
Some of the Cons!
Managing your VPN settings is harder, because of the fact that your router does not have its own user interface. You will have to access it through other devices in order to adjust your VPN settings. If your turn your VPN tunnel on and off, or if you change the country that it's connected to, using a VPN app is much more convenient. It is still possible on your router but just not as convenient.
Configuration and encryption power depends completely on your router. A lot of routers don't have the power to run anything more than the basic encryption or tunneling protocols. The best thing to do is to upgrade to a VPN router that supports much more secure protocols, or you could easily research what your chosen protocol does and doesn't protect you from.
Block some incoming connections
A VPN is actually designed to block any incoming and unauthorized connections. You would have a much easier time initiating connections by using either your smartphone, laptop, or computer to get around this limitation because they have user interfaces. Any less accessible devices, like your router, for example, will most probably remain unreachable from outdoors since they can't initiate connections. This does not apply to automated processes on the user's devices. Your computer will still receive notifications as well as emails.
Traffic between both devices and the router is not secured
As encryption actually occurs on the router. Any traffic between both the device and the router will not actually be encrypted yet. If you have access to a secure home WiFi network and your devices are not set to auto-connect to other available networks, this isn't really a serious issue. It only becomes a serious security issue if a complete stranger is capable of connecting to your WiFi network.
HOW TO KNOW IF MY ROUTER IS VPN COMPATIBLE?
Unfortunately, not all routers are actually compatible with a VPN. So before you go any further please check. Most routers come with manuals so in order to check compatibility refer to the manual. It is a possibility that you may not have received a manual, or you could have simply misplaced it. In this case, you can most probably find out all of the information you need online!
All you need to do is search for the name of your router followed by 'VPN compatibility'. Before you think about purchasing a new router make sure that it's VPN compatible before you actually buy it. There are a lot of great home VPN routers out there. However, it's worth noting if you use an ISP modem for your internet access. In this case, it's most likely that your router won't work with a VPN.
HOW TO SET UP A VPN ON YOUR ROUTER!
Firstly you will need to select a VPN that supports router connections. Secondly, you will have to check that your router supports VPN functionality. In order to find out if your router can run your chosen VPN, search online, you will need your router's model and brand.
Learn how to set up a VPN. You will want to log into your router and start adjusting the settings. You can refer to either your product manual or your service provider in order to make the changes that you need to install a VPN on to your router.
Most routers will require you to first enter your IP address into the search bar before logging in. If this is your first time logging into your router this would be a good time to change your password also. Most factory default passwords are extremely easy to hack, so changing your password would be a wise move.
- Learn more about how to set up a VPN on your router.
CONFIGURE YOUR ROUTER
The particular steps that you will need to take to configure your router will entirely depend on your router's firmware. There are some routers such as those that are offered by ASUS that has integrated VPN functionality. For a lot of others, you will have to reconfigure their settings in order to redirect their traffic to a VPN server. Your manual will have the specific instructions for your router, you can even check the manufacturer's website too.
Test it!
After you have finished the configuration process for your router VPN you should then test it to see if the connection actually works. When you are at home you will be able to log into your router at any given time to adjust the settings.
Bookmark your router settings page!
You may find that connecting to your router to change the settings might be a little inconvenient. However, you can actually bookmark the address to make it a lot easier for you.
Set up a separate router!
It is possible to set up 2 individual routers at home. One with a VPN and one without. Doing this would enable you to secure a network of connected devices at home, while still using your VPN app with any other devices that support it!