Blog
How to Encrypt Your Internet Traffic in 2022
How to Encrypt Your Internet Traffic in 2022
How-to Guide· 4 minutes
There are many reasons why we should encrypt our internet traffic.
Many of the steps we can take to protect ourselves from being tracked online are free, while others will cost us a few dollars. By utilizing several virtual tools that are practical and easy to get, we can encrypt their internet traffic.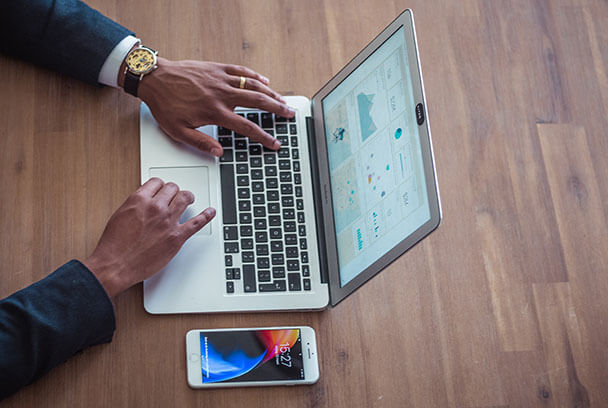 Why Should You Encrypt Your Internet Traffic?
Encryption is all about keeping our online activity safe from the eyes of third parties and government agencies. Internet Service Providers worldwide now are able to sell their customers' browsing habits to advertisers.
How to Encrypt Your Internet Traffic?
There is a wide range of tools available to keep our internet traffic hidden inside the encryption tunnel. Some of these tools are free, while the others will cost us some bucks like the price of coffee. Almost everything we discuss here can protect our desktop and mobile devices.
Enable Encryption of Your Wi-Fi Network
If we don't need a password to join our Wi-Fi network, we leave it open to anyone within reach. Change the router's default admin password. Otherwise, hackers can easily guess the default password and take over our home network. Also, check for updates for our router firmware to close security holes. If we lose instructions, visit our router manufacturer's website to find instructions.
Use a VPN
Virtual Private Network (VPN) encrypts all of our internet traffic, which means we can access content that isn't usually available in your region. VPNs also add an extra layer of encrypted protection to secure Wi-Fi networks to prevent our ISP or friendly government agents from tracking us online.
HTTPS Everywhere
HTTPS connections provide a layer of encryption, protecting data sent to and received from sites. Chrome, Firefox, and Opera users can force websites to use HTTPS encryption. Previously, websites only provide HTTPS for login pages or checkout processes. But don't worry, The Electronic Frontier Foundation has developed a browser extension called "HTTPS Everywhere" for Internet Explorer. Because of IE and Safari, users are SOL (Simply Out of Luck) in terms of HTTPS Everywhere native support for their browsers.
Tor Browser
Tor is an easy way to encrypt our web browsing activity. It encrypts the data multiple times and will never reveal the user's real IP address.
Tor Browser prevents anyone from tracking our online activity and our actual IP address. Tor is a popular tool for journalists and activists who live in countries where internet activity is monitored.
But Tor Browser is not on the suggestion list to be our daily browser driver. It offers a much slower online experience than other browsers. Tor also allows us to access more dangerous web parts, which many people call the "dark web."
Encrypted Messages
We can protect our messages to friends, family, or business associates using encrypted messaging apps on our computers or mobile device. Encrypted messaging apps provide end-to-end encryption to protect our messages from the eyes of outsiders snooping.
Popular encrypted messaging apps include:
Apple iMessage (iOS, watchOS, and macOS)
The app uses Apple's secure messaging service iMessage, which encrypts our messages so that even Apple can't decrypt them. For a more detailed look at how it works, download the latest version of Apple's iOS Security Guide (PDF). This app is pre-installed on all iOS, Mac, and Apple Watch devices.
Signal (Android, iOS, macOS, Windows, and Linux)
The app allows us to send one-on-one messages or groups, files, images, videos, and place voice and video calls, all secured with end-to-end encryption. For more information about Signals, visit the Signal website.
The app is owned and operated by Facebook, so it may be enough to turn off some potential users. Still, millions of users seem quite comfortable with a bit of that information. The app provides end-to-end encryption for text, as well as video and audio calls. For more information about WhatsApp, visit the WhatsApp website.
Wickr Me - Private Messenger
This instant messaging app protects our conversations through end-to-end encryption. It allows us to chat, send photos or videos, and other types of file attachments. Exchanges can be conducted alone or in groups. For more information about Wickr Me, visit Wickr's website.
It's worth noting that all encrypted messaging apps above require users or all members of the messaging group to use the specified app. Also, no app allows for cross-app messaging. In other words, Signal users can't send messages to users who only install the WhatsApp messaging app on their devices.