Blog
6 Hidden Benefits of a Free VPN on Android Devices
6 Hidden Benefits of a Free VPN on Android Devices
VPN Tips· 5 minutes
The post will tell you the 6 amazing benefits of a free VPN on android devices. Let us build up a perspective. There are 120 million active Android users in the USA alone. 83% of internet users in the U.S.A. have at least used a VPN once. Thus, it is clear that many android users have a VPN application installed on their devices.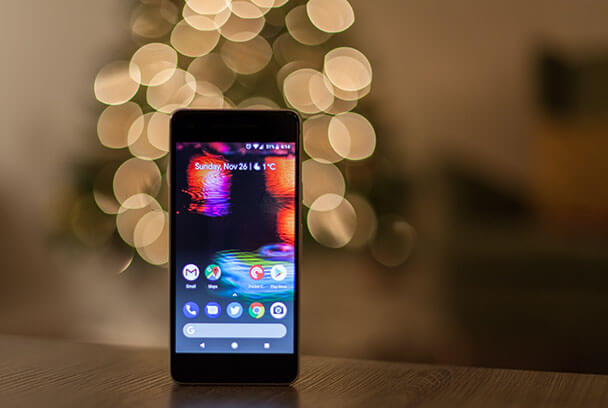 There are amazing benefits android users can reap using a free VPN for Android devices. Furthermore, a majority of users don't know the benefits of using the best free VPN for android. So then, let us start without any further delay.
Anonymity
Firstly, let us quickly understand the basics of any free VPN for Android devices. Here's what happens when you connect to a VPN network.
Your entire internet journey happens through the VPN server you are latched on. Your IP and location appear to be that of the VPN server.
This is how a free VPN for android masks your IP and location. This feature alone saves you from many cyber-attacks. A lot of cybercriminals plan their attacks based on your IP and location. Generally, this feature keeps you away from this set of attackers.
Data Privacy
Data has become the most expensive asset in today's world. Research reveals that data is the ultimate objective behind 34% of cybercrimes. Hence, keeping all the data that you send and receive secure is very important.
A virtual private network (In fact, even a free VPN app) encrypts all the data that you send through the internet. The encryption converts all your data into an unreadable coded format. The data then travels through the internet and reaches the intended destination. The desired destination is also provided with a de-encryption key. Hence the intended recipient can de-encrypt the data and convert it into the original readable format.
In short, the best free unlimited VPN for Android – APK always values your data as an asset and helps you keep confidentiality.
Consume Restricted Content
Here's another amazing hack you can use. You obviously know there are content restrictions in every country. For Instance, a lot of countries like India restrict porn content. Furthermore, many countries restrict various applications. For e.g. PUBG is banned in some nations.
However, a VPN lets you access any content that is restricted in your country for any reason. Here's how the best free unlimited VPN for Android - APK does this for you. When you install any VPN application, it always latches you on to a VPN server. All your internet activity happens via the VPN server.
As explained earlier your IP and location appear to be that of the VPN server you are latched on – Right? So then, what should you do to access any content restricted in your location?
Go to your VPN server settings. You will find a robust list of server locations to choose from. All you need to do is latch on to a location where the particular content you want to access is not restricted. For instance, if you are in the USA and want to access any content restricted in the USA, try latching on to a VPN server located in Canada. Boom, you will be able to access uninterrupted content.
Though, we strongly recommend all our readers to scan through other legal implications of accessing content restricted in their areas.
Keep Your Internet Activities Private
Here is another amazing benefit worth a mention. Any VPN for android free (or paid) creates a virtual tunnel between you and your destination. When you latch on to a VPN, it creates a virtual tunnel that never lets others see through what internet transactions are happening.
Hence, your internet activity, web history, etc always remains a secret. Your internet service provider, cybercriminal, or anybody else cannot see what you access on the internet.
Hence, a VPN is a must-have for every netizen on the planet. It helps you access the internet without any speed modulation by your ISP. Also, it keeps you away from potential spies who could possibly make use of your internet activity, history, etc in a way you don't want them to.
Stay Away From Unwanted Advertisers
Besides, your ISP keeps a detailed track of all the internet activity you indulge in. It keeps a record of what websites you visit, the content you consume, etc. Further, some governments also allow ISPs to sell your internet activity data to advertisers. It helps advertisers decide what kind of advertisements you see and which ones you don't.
On the other hand, the best free unlimited VPN for android creates a virtual tunnel. This tunnel restricts your ISP to spy on what internet activities you are doing. Hence, selling your internet activity, history, etc to advertisers is out of the question. This makes a VPN on the top priority list for any internet user to have.
Never Let Your ISP Restrict Your Speed
Did you know your ISP keeps track of all your internet activity? In fact, your ISP also modulates your speed based on the type of activity you are doing. For instance, if you are downloading a very heavy file there is a great probability your ISP will reduce your speed. Your ISP reduces your speed so that the other users don't experience speed issues owing to your heavy downloads.
On the other hand, the virtual tunnel never lets your ISP come to know anything about your download. This way you can enjoy uninterrupted speed even when you are doing heavy downloads.
In a summary, a VPN helps you keep your data private, helps you consume content restricted in your area, and never lets your ISP interfere with your personal internet activities.
However, all readers should also know that accessing content restricted in your country can attract legal implications. Hence, it is best to know other legalities involved based on what restricted content you are accessing. Also, remain aware of the guidelines your nation has laid down for consuming content.
Do you have a specific problem? Write to us in the comments with your E-Mail ID. We will help you solve your problem. We try to reply to all queries as soon as we can. Also, do not forget to mention your e-Mail ID in the comments.