Blog
Why Do You Need to Travel with a VPN?
Why Do You Need to Travel with a VPN?
VPN Tips· 3 minutes
Are you the one who always travels for personal leisure or business needs? We believe most of us do both at the same time. Whether you travel for personal or business, connecting to the internet is always the key thing that came into our mind.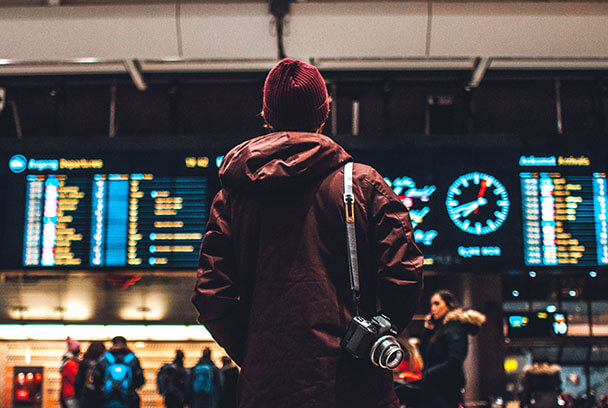 Internet access is important to us as we want to get in touch with our families and friends even though we are working overseas. Likewise, we also want to get the latest on world news regardless of any places we are located at. However, most of the time we are traveling and connecting to different internet networks. Hence, highly we do not hesitate when connecting to an internet-using public Wi-Fi network. This is a very critical matter because there are many vulnerabilities behind a public Wi-Fi network connection.
So what's the solution? Well, installing a VPN on your device is the easiest way to reduce the chances of hackers' attacks or data leaks. VPN does multiple functions to enhance your security system in your device as well as to bypass location-based restrictions. These functionalities in-built in VPN may sound freemium but in fact, is it not. Here are the reasons why you need to travel with a VPN regardless of personal or work purposes.
Security will be the main reason
A Public Wi-Fi network is one of the common things that humans are always looking for when they are traveling overseas. We always want to surf the internet so that we can get in touch with the latest news online as well as share our memories on social media. Well, this triggers a security concern because most traffic flow through a public Wi-Fi network is not encrypted. This means that anyone can spy on your data and access your information behind your system. How to prevent unnecessary events from happening? Perhaps a simple VPN tool can help you to reduce the chances for hackers to deep into your system. VPN helps to encrypt your traffic and prevent exposing your real IP address to the public. It also has the ability to hide all your online activities and sensitive information especially when you are doing some important business deals transaction.
To access blocked sites or apps
Always keep in mind that your favorite country might not be able to access your favorite content. If you are visiting countries like the United Arab Emirates (UAE), Iran, China, and Myanmar, you will realize that not all popular social media apps or websites such as Facebook, Skype, or WhatsApp or payment gateways such as PayPal are accessible. This is partly because due to their internet censorship whereby such services are banned in their countries. While using a VPN allows your device system to bypass the geographical restriction and enable you to get in touch with those restricted content.
Planning an itinerary can be quite hectic especially when you are traveling with a big group of families or friends. It involved budget, times, and slot availability for certain local attractions and amenities. When we talk about budget, we often like to search for trusted and affordable travel packages. Using a VPN can add a trick to tweak on your package pricing due to the geographical area. On the other hand, it also gives you a safe, smooth and secure transaction when purchasing online items.
In short, having a VPN installed on your either mobile or PC device will help to level up your device security and it will ensure you a safe and smooth trip.