Blog
How to protect your security from using public Wi-Fi
How to protect your security from using public Wi-Fi
Cybersecurity· 8 minutes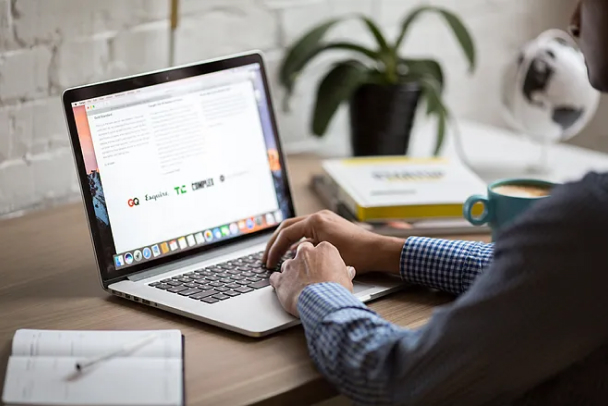 Public Wi-Fi is free and wonderfully handy. However, the convenience of free Wi-Fi comes with various security dangers and cyber threats. In this article, we are going to give you tips on how you can protect yourself from cyber threats and stay safe.
Why do People Use Public Free Wi-Fi?
Public Wi-Fi is available in a variety of locations, including salons, barbershops, malls, restaurants, and hotels – and it enables you to use the Internet for no charge when in these locations. These "hotspots" are so prevalent that individuals connect to them regularly without a second's consideration.
Imagine this. The sun is shining brightly on a Sunday morning, and you're relaxing at your favorite coffee shop, taking advantage of the free Wi-Fi to do a few jobs that you didn't have time to complete during your hectic week. Does this sound familiar? This is a situation that many of us are familiar with. So, why exactly do people use free Public Wi-Fi? Here are the answers.
To save on surfing costs
As the name suggests, who would want to use the money to surf while he or she can enjoy the same service for free? Most users want to save on the cost of buying internet bundles or they are just saving on using private Wi-Fi which requires them to subscribe.
To pass time
Are you waiting in the hospital or bank queue? Most people find it so boring to just keep their minds wandering without constructive things going on. They thus use the public Wi-Fi available at these points to maybe watch a video or read new articles from their phones.
To share urgent files
Are you on the public train or at your workstation and you need to share some documents or photos urgently? Why purchase data bundles yet you can use free Wi-Fi to perform the same task? Most people would love the convenience of using the free public Wi-Fi to share urgent files and beat time.
To carry out research
The majority of educational institutions provide free public Wi-Fi to their students and employees. Students will benefit from their ability to give the finest materials to aid them in their research endeavors. The majority of students would take advantage of free public wi-fi to submit or finish their applications.
To play games
Sometimes it can be expensive to keep to date with your favorite game. Most game fanatics would find it cheaper to use free public Wi-Fi to play their online games such as Steam.
Public Wi-Fi: Pros and Cons
Pros
Can help during an emergency
It is impossible to forecast when an emergency may strike. It may occur at any moment and from any location without previous warning. Using public WiFi in an emergency scenario is quite beneficial, as it can bring the situation under control while also providing a variety of other advantages.
For example, individuals are able to communicate their position and safety status to the authorities in general as well as to their family and friends in the event of an emergency, allowing the search and rescue operation to be completed more quickly.
Saves on Cost
Surfing costs money but using free public Wi-Fi ensures that there is no cost spent in getting the online content you are looking for.
Helps students in Conducting Research
It is no longer uncommon for institutions to provide free Wi-Fi to students and visitors, both because they want students to get the most out of a public network in the location where they are doing research. Public Wi-Fi or a discount on most plans are usually offered by cafes and other establishments that cater to students.
Promotes Productivity
Airports, shopping malls, cafés, trains, and other business zones are common locations where public Wi-Fi is provided. That is to say, you could connect to public Wi-Fi to do your coursework or work. It's a great way to promote productivity. Nevertheless, this is critical since their staff is able to work while on the road if they have a device that can link them to the public WiFi network.
Cons
Despite the many advantages that free public WiFi comes with to the users and the providers, it may be a source of risk to them as well. Here are the demerits of using public WiFi
Sluggish speed
There is always a catch to everything that is offered for free. The same is true for free Wi-Fi available in public spaces. When compared to a person's mobile internet connection, it is often very sluggish. This is a source of irritation and occupies a significant amount of time. Users despise it when a website takes an eternity to load when it should take just a few seconds in the normal case.
You cannot trust free WiFi
Individuals can't only depend on free public Wi-Fi to get their job done; if everyone did, the networks would be overwhelmed and fail, resulting in frustrated users, incomplete work, and the risk of losing any unsaved data.
They are insecure
Most public Wi-Fi networks lack even basic network security measures. Also, some may even have been set up by cybercriminals in the first place. This makes them ideal targets for hackers."
The dangers of using public Wi-Fi without VPN
Public Wi-Fi is plagued by a slew of issues, including the possibility of being hacked. Security measures on these networks are likely to be insufficient or non-existent, even if company owners think they are offering a beneficial service to their consumers
Some of the risks associated with Free Public Wi-Fi. Here is the list of dangers of using public free Wi-Fi without a VPN.
Malware Distribution
Vulnerabilities in software allow attackers to silently infect your machine with malicious code. An operating system or software package may have a security flaw or weakness. When a vulnerability is discovered, hackers write programs to take advantage of it and then install malware on your device.
Man-in-the-Middle attack
The cyberthief inserts their equipment between your device and the Wi-Fi location, preventing you from connecting to the Internet. This enables them to track your activities and even manage your traffic, perhaps leading you to a site of theirs that will trick you into submitting your passwords or banking data.
Wi-Fi Sniffing
Cybercriminals may purchase specialized software packages and even hardware gadgets to aid them in their efforts to eavesdrop on Wi-Fi transmissions. Using this strategy, the attackers may get access to anything you do online — from reading whole URLs you have visited being able to grab your login information, and even hijacking your accounts — and using it against you.
Unencrypted Networks
Information exchanged between your computer and a wireless router is encrypted, which means that it is delivered in the form of a "secret code". A common practice is for routers to be supplied from the manufacturer with encryption turned off by default, and this must be changed after the network has been configured. If an IT expert is responsible for setting up the network, there is a significant likelihood that encryption has been activated. However, there is no foolproof technique to determine whether or not this has occurred.
Protect Yourself From Public Wi-Fi Risks using VPN
Protecting your devices when using public Wi-Fi is a snap with a VPN, which was designed specifically for that purpose.
It encrypts all of your traffic and routes it via a 'tunnel,' making it almost impossible to read. With an app installed, you'll always have encryption while connecting to a public network. We always advocate utilizing a virtual private network (VPN) while using public Wi-Fi.
How do VPNs protect Public Wi-Fi?
Internet communication is absolutely private and secure when you connect to public Wi-Fi using a VPN. When you use a VPN, you don't have to worry about protecting yourself from the outside world. You won't have to worry about cyber snoopers getting through the wall of encryption because you'll be safe.
Choose the Best VPN Today
It's difficult to choose the right VPN service provider since there are so many of them. When it comes to picking a virtual private network (VPN), here are a few things to consider:
1. High-quality ciphering. To ensure a safe and secure connection, make sure your VPN is using the most current encryption standards;
2. Protect several devices. With a single account, you can safeguard your mobile devices, computers, and even additional family members. Ensure you can utilize a VPN service on your mobile device as we carry them about and expose them to hazardous Wi-Fi areas;
3. Check to see whether your VPN includes features like obfuscated servers, which mask your VPN usage, or a Kill Switch, which automatically disconnects you from the internet if VPN connection drops.
Why VPN Proxy Master?
Because subscription services guarantee that you'll receive what you paid for, they're the best option.
High-quality ciphering
Using the same AES-256 cryptography that governments use to protect their systems, our servers are protected.
Six devices may be protected at once
All of your devices may be protected with VPN Proxy Master. You can even share it with your loved ones. A wide range of operating systems is supported.
The most extensive network of service providers
Unlike other high-end VPN services, VPN Proxy Master has more physical servers in nations than any other provider.
Subscribe to VPN Proxy Master to enjoy secure browsing and internet freedom with a 30-day money-back guarantee!