Blog
Guide to Deleting Your Instagram Account in 2022
Guide to Deleting Your Instagram Account in 2022
How-to Guide· 5 minutes
Just like Facebook, Instagram is most definitely no stranger to the odd privacy scandal here and there! Back in 2018, it had been reported that there was a security flaw in the Instagram feature known as "download your data.". It, unfortunately, leaked thousands of users' passwords in plain text which understandably caused complete outrage among its users!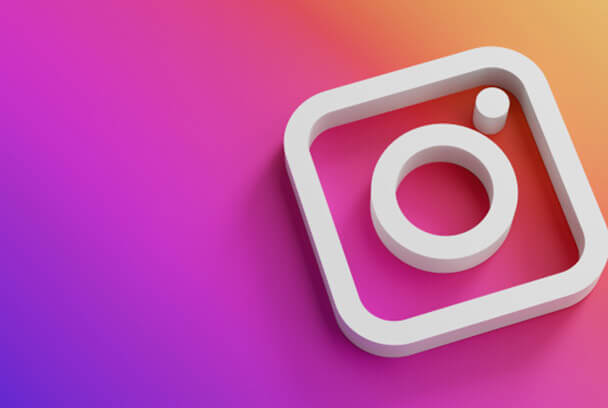 It's rather ironic considering that this particular feature was originally introduced to improve security and to protect users' privacy and data! Furthermore, it was actually supposed to put users' minds at ease after the Cambridge Analytica leak!
When the password leak was public knowledge, Instagram was quick to jump to its own defense and announce that only a small amount of users were at risk. They stated that the issue had been quickly resolved. However, it's important to remember that there are in fact other ways that Instagram poses a threat to your privacy and security.
HOW DOES INSTAGRAM THREATEN YOUR PRIVACY AND SECURITY?
Did you know that Instagram's default settings will automatically track your location? However, if you turn it off manually you won't have this problem. Basically, the data is used to show you numerous ads relative to your location. They also share your in-app activity including likes, comments, and any interaction with stories with other users!
Back in 2018, there was also an update to their DM service. It was no longer just the "seen" notification or the typing bubble that had users frustrated and upset, but the status activity notification too. The app was now informing users when other users were active. It even stated the last time that they were active also. This feature is a default setting so you can disable it in the "privacy and security" section of your account settings.
Some people now feel that they want to share a lot less online therefore they might be thinking about deleting or deactivating social media accounts. It's completely understandable as there's a lot more of your information out there for the world to see that you probably don't even know about!
DELETING VS DEACTIVATING
If you are unsure about deleting your account altogether, you also have the option of temporarily deactivating it. This is a great option for those of you who just want a break from social media. But you don't want to lose all of your pictures and information, etc. If you deactivate your account you can still access it when you are ready to do so, all you have to do is log back into your account it's that simple!
If you want to reactive your account you, unfortunately, can't do it through the app, you will have to do it on a web browser on the Instagram website. Here's how :
1. Once you are on the Instagram website log into your account and click on the person icon in order to go to your profile page.
2. Next, you will need to select "edit profile", go to the bottom of the page, and select "temporarily disable my account".
3. They will ask you why you are disabling your account so simply select a reason from the drop-down menu.
4. You will need to re-enter your password and then select "temporarily disable account".
5. Your account is now deactivated! Please note you can only describe your account once a week!
If you make the decision to delete your account t permanently then it's final, you can not restore your account at a later date so think carefully before you press that delete account option! Once you delete your account all of your data disappears for good, this includes photos, followers, and likes! If you later decide that you want another Instagram account you will be unable to use the same user name as before but no one else with either! In order to delete your account permanently you will need to do the following :
1. First log in to your account on the Instagram website, not through the app.
2. Next go to Instagram's "delete your account" page and select from the drop-down menu your reason for leaving Instagram.
3. Now enter your password and then click "permanently delete my account".
4. That's it! All done! Your account is now deleted!
DOWNLOAD YOUR DATA BEFORE DELETING YOUR ACCOUNT
It's important to remind yourself that once you have deleted your account permanently you can no longer retrieve your data. For this reason, you may want to download all of your Instagram data before you actually delete your account! This way you can delete your account but still have all of your photos and videos etc! Follow these steps :
1. First, go to your Instagram profile and select "settings"
2. Next, select the "privacy and security" tab followed by clicking on "request download".
3. You will need to enter the email address where you want to receive a link to your Instagram data, followed by your password.
4. You should receive an email with a link to your data within 48hrs or so, it will be titled "your Instagram data".
5. Click download data and that's you all sorted, you have all of your data to keep!
It's definitely important to do whatever you feel is right in order to stay safe online! No one wants to become a victim of cyber criminals! Remember, if you are not careful anyone who has the skills to do so can hack into your information and steal your data! They will have access to your IP address, your location, and a lot of your personal information! If you wish to keep your Instagram account as it is then simply take precautions to keep yourself protected online! VPN is a great way to hide all of this information, you will be 100% safe and private at all times! VPN Proxy Master has military-grade encryption and amazing privacy features that will ensure your digital security. This is the best way to stay safe so install VPN Proxy Master right away!