Blog
The Best Encrypted Email Account in 2022
The Best Encrypted Email Account in 2022
VPN Tips· 5 minutes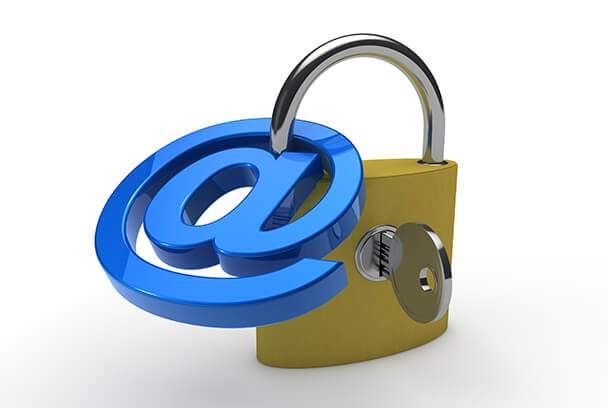 WHO EXACTLY WOULD NEED TO SEND AN ANONYMOUS EMAIL?
Did you know that ordinary day-to-day emails are sent in plain text? This means that absolutely anyone with the skills and knowledge to spy on you can access your personal emails!
Most of us send personal emails on a daily basis. We aren't really sending anything that's super sensitive. However, every once in a while you will want to make sure that your messages are kept private and only between you and the person you are communicating with.
Occasionally we have to send personal banking information through emails, if this is the case you will most definitely want to use an encrypted email service provider! The last thing any of us want is for hackers or third parties to have access to our credit card numbers or bank account details!
Sometimes really strong encryption just isn't enough, did you know that even when choosing to send an anonymous email, your email service providers can still actually keep information on you, this can be your IP address, your exact location, your name etc! There is also nothing stopping them from seeing your email subject headers or the recipient's details!
Although it doesn't apply to all of us, some of us do wish to send and receive private emails, we don't want to reveal our identity, and we want to be completely protected and anonymous! In order to do so, you will of course need a trusted email provider who doesn't save your data!
PEOPLE WHO POSSIBLY NEED AN ANONYMOUS EMAIL ACCOUNT
1. It's possible that you could want to expose a particular company and release information about them but you don't want anyone to know who you are.
2. A human rights activist would also need anonymity, if you're fighting for freedom of speech you don't really want the whole world to know who you are as not everyone agrees with your views!
3. Anyone living in a strict country where all of your emails and absolutely everything you do is monitored by officials might want to send something which you aren't permitted to under normal circumstances.
4. Maybe it's just the case of not wanting large corporate companies having access to your emails, you want your online activities completely hidden!
5. A journalist who has been assigned a certain story to write either on war or any other sensitive subject would also want to stay hidden for obvious reasons!
There are so many email providers who offer secure email services but you must be aware that not all of them hide your identity completely!
Some email providers only encrypt the content of your emails, they might not hide your IP address making your location completely visible to anyone online who can access your info!
Below are some of the most popular and secure email providers there are! Most offer free accounts!
1. Very popular with privacy and security experts.
2. Your whole inbox is encrypted, meaning your emails, contact lists, and subject headers are all protected.
3. With this provider, you have end-to-end encryption.
4. You can also send encrypted emails to people without an account also. If you use this option you will be provided with a pre-shared password in order to decrypt them.
5. This provider doesn't require you to enter any personal information.
6. With the free plan, you will have 1Gb of storage! Very generous!
7. Nobody will be able to locate you as your IP address will not be visible.
1. PGP encryption is used, meaning your emails are already encrypted before they have left your device.
2. Your information is kept private, not even their employees can access your messages.
3. No personal info is required in order to create an account.
4. They give you the option of linking a recovery account just in case you forget your password.
5. Send self-destructing emails!
6. A free account will give you 500Mb of storage, you should be able to send up to 150 messages daily!
7. With their paid service you can have more storage and access to extra features.
SECURE EMAIL
1. Encrypts your emails with 4096-bit key encryption. It will then use SSL encryption to insure that no one can spy on your messages during transit.
2. Setting up an account won't require your personal information.
3. Your IP address isn't logged meaning they have no personal information about you stored.
4. They are forbidden from sharing any info with the government or anyone else for that matter.
1. This provider has been around for over a decade.
2. Provides you with free disposable email addresses. You can use this email to send and receive anonymous emails.
3. You have the option of creating your own email address or you can use their scramble address feature to create a unique address.
4. You can also send anonymous emails without even creating an account.
5. All of the messages that you receive will only be available for one hour.
Maybe you only need to send emails and not receive them, for this you can use a one-way anonymous email platform. The most popular ones are here:
If you only need to receive emails then there are a lot of providers with this service, however, the number one recommended is TrashMail. You can have a free account and up to 25 disposable emails, all untraceable! You won't receive any spam, only the emails that you want to read! There are so many advantages to all of these services! All of them are highly recommended!
Personally, I think that installing a VPN on your device is that added piece of security that everyone needs! A VPN hides your IP address and makes you completely anonymous online! Our privacy and security are so important, you can never be too careful these days! Having a VPN on your device gives you piece of mind that no one can access your info! You're completely anonymous with a VPN! Install one today!