Blog
10 best baseball movies you must watch
10 best baseball movies you must watch
Entertainment· 8 minutes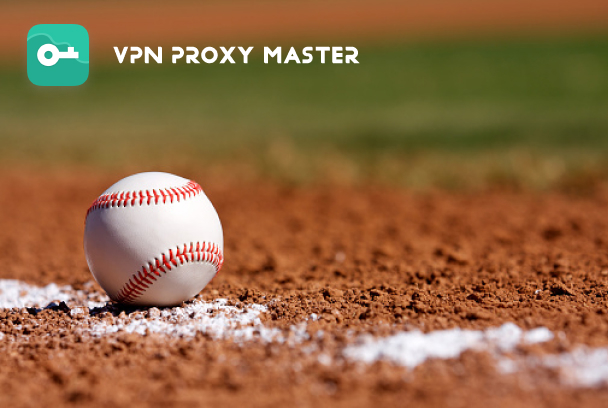 Baseball is one of the most popular sports in the United States. Around 68.5 million fans attended baseball games in the 2019 Baseball season, forming an incredibly significant audience. Baseball ticket sales show that despite the sport on the downturn in terms of popularity, it still has a very dedicated following. This popular sport sells the most annual tickets than any of the other national sports in the United States, vastly outperforming its rival sports.
Baseball still is popular, even though the sport has gone down in popularity in recent years. There are dedicated fans to the sport who show up to Baseball games every year in the US. Therefore, it only makes sense for Hollywood to make Baseball movies!
Hollywood has made a lot of Baseball movies over the past couple of decades. Since 2010, Hollywood has released twenty-six new movies on the subject. The film industry signifies that Baseball movies are still popular as a genre. Well, what are the best movies to watch about Baseball?
The Natural (1984)
The natural is a movie about an aspiring baseball youngster called Roy Hobbs. Roy Hobbs dedicates himself to baseball after his father suffered a serious fatal attack. The movie, set in 1910s Nebraska, shows Hobbs' commitment to his baseball dream. Hobbs passionately believe that he was the best baseball player in existence. On a train, he meets a legendary ballplayer called Max Mercy, who he challenges to strike out, and wins.
A woman called Harriet Bird invites Hobbs to her hotel room after witnessing his performance. After realizing his potential, she shoots him in the abdomen and then commits suicide.
Then, he returns to professional baseball as a new player for the New York Knights after 16 years.
Even though he does not have a good relationship with the club manager Pop Fisher. Fisher believed that he was too old at the time and refused to play him. Nevertheless, he manages an impressive performance and starts winning games for the Knights. However, the new youngster faces an unprecedented problem - his manager is upset as he wants Hobbs to lose games, not win them.
The Sandlot (1993)
Set in the 1960s, a young fifth grader called Scott Smalls moves to Los Angeles with his parents. He faces a tough time making friends and is shy and reserved. What's more, he attempts to join a group of boys who play Baseball in the local Sandlot but is ashamed of his poor ball catching skills. Also, he tries to learn by playing with his Stepfather, but he instead gets a black eye. However, the team leader Benny Rodriguez still invites him to join their team and teaches him how to play Baseball.
One day, Hamilton Porter hits a home run into a backyard. Smalls attempts to retrieve the ball himself but is warned by the other kids of "the Beast", a large Mastiff dog who has been kept chained.
The movie follows a set of comedic scenarios with the Beast. Ending with the separation of the baseball team to go their separate ways.
42 (2013)
42 is about the first Black athlete to play in Major League Baseball in the modern era. The film displays the struggles of Jackie Robinson, the first black Baseball player. Throughout the film, he struggles with discriminatory attitudes both from his teammates and from other setbacks in his progress as a baseball player. By a stroke of luck, a scout from the Dodgers approaches him and Robinson signs a contract.
Teammates from the Montreal Royals would refuse to play but the team manager Leo Durocher coerced them into playing with Robinson. In a game against the Philadelphia Phillies, the club manager Ben Chapman taunts him and encourages him to break his bat out of frustration. Encouraged by Ricky, Robinson returns to the field, hits a single, advances to third due to a throwing error and scores the winning run. Ben's bad attitude towards Robinson causes bad press, with a show of solidarity by Phillies' general manager Herb Pennock. Pee Wee Reese makes a similar gesture. He understands the challenges Robinson faced and makes a show of solidarity in front of a hostile crowd. The film ends with a series of texts that highlight Robinson and his teammates' future involvements and actions.
Mr. 3000 (2004)
Stan Ross is a franchise player of the Milwaukee Brewers baseball team. After securing a total of three thousand hits in his career, he abruptly retires, with utter disregard for his team and their progress in the ongoing tournament. After establishing his 3000th hit, he creates a business name under the name "Mr. 3000" that makes him a particularly wealthy man. However, he learns that due to a clerical error, his hit count was actually 2997, rather than three thousand. He wishes to return to the sport at the age of forty-seven in order to establish 3 more hits but is rejected by his team and his former boss because of his selfishness and arrogance.
Rookie of the Year (1993)
When an injury to the arm of Henry Rowengartner makes his tendons a "little too tight" by healing, he becomes superhuman, enabling him to throw the ball at insane speeds. Club Manager of the Chicago Cubs hires him and is desperate to save his club from poor attendee rates. Henry makes it to professional baseball, where he plays to get the Cubs back on track until one day his arm returns to its old position.
The Pride of Yankees (1942)
A young University student named Lou Gehrig has a talent and passion for baseball, but his mother continuously tries to force him to become an engineer. When his mother gets sick, he changes his career to baseball in secrecy, in an attempt to pay for his mother's hospital bills. He blitzes through the challenges he faces throughout his life and finds a loving wife and a brilliant career.
However, he notices his physical condition deteriorating which leads to a diagnosis of an incurable disease.
Moneyball (2011)
Oakland Athletics is in for a tough time as three of their star players quit. Billy Beane needs to assemble a competitive team with Oakland's limited budget. He scouts out younger players when he meets a radical strategist from Yale who wants to revolutionize Baseball. Throughout the new strategy the team faces difficulties, from initial failures to outright dismissals. However, the Athletics started a winning streak and successfully managed to win the American League West title.
Eight Men Out (1988)
The Chicago White Sox are one of the greatest Baseball Teams ever, but the team manager paid them poorly, he does not reward his players appropriately for their good performances. Out of frustration, the team's star players conspire to perform poorly and earn money from bribes instead of aiming for the championship, due to their poor relationship with the manager. Learn about the story of the eight men who conspired together to lose matches intentionally and earning themselves a ban from professional Baseball for life.
Fever Pitch (2005)
Ben Wrightman is a die-hard Red Sox fan who moved to Boston after his mother's divorce. He meets Lindsey Meeks on a school trip, who is a successful lawyer, and they begin dating. However, Lindsey soon learns of Ben's obsession with the Red Sox and is afraid that he is more committed to the Red Sox than he is to their relationship. Over a series of hilarious events and sequences, the couple find true love through a mess of coincidences, accidents, and Ben's passion for Baseball.
Battered Bastards of Baseball (2013)
A documentary about the Portland Mavericks, a minor team in Portland Oregon. They played five seasons in the short season Northwest League. Owned by the actor Bing Russell, the Mavericks were an independent team without affiliation of a major team in one of the major leagues. The New York Daily News listed the documentary as one of the "10 Best films of 2014".
Streaming movies with VPN Proxy Master
Virtual Private Networks can help you stream these movies and many more thanks to the layers of security they add to your online activities. Downloading or streaming movies from free online services often raises alarm bells at your ISP, users in the US even receive notices from their internet service providers threatening legal action if they continue to pirate movies.
VPN Proxy Master can help you mask your online activity from your ISP as well as any other third party that may be interested in catching you. By encrypting your traffic and ensuring that all DNS requests go through VPN Proxy Master's own private DNS servers, they ensure complete anonymity for you and your browsing habits. There are more movies about sports that you should watch!
Circumventing geo-blocking with VPN Proxy Master
Are you frustrated by Netflix's region locks? Well, you do not need to worry about them anymore. By using a VPN service like VPN Proxy Master, you can circumvent location locks that common streaming services have in order to stop you from watching certain content. For example, if you live in the United Kingdom, you can use a VPN to watch "The Office, US" by using VPN Proxy Master.
Using VPNs does not only ensure your online safety, it let you circumvent geo-restrictions so you can watch content that is restricted in your current country of residence.