Blog
10 best YouTube anime channels to subscribe
10 best YouTube anime channels to subscribe
Entertainment· 8 minutes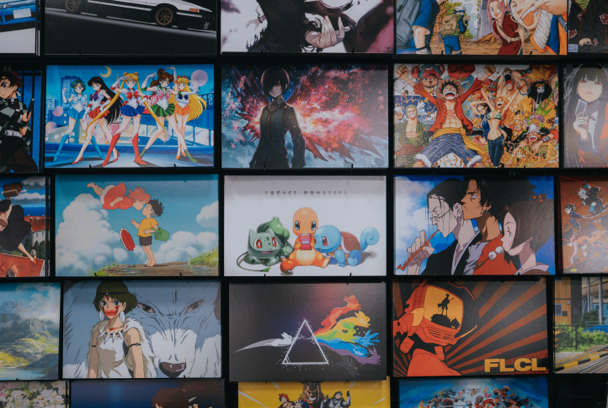 Japanese cartoons, commonly called "Anime" are famous all over the world and seem to have captured everyone's mind. Indeed, the Asian culture takes over the world in great strides. Anime, which originated in Japan, is currently blowing over the globe at such a rapid rate. Well over a third of the world's population watches these shows. These Japanese animated cartoons create hype all around the world. As viewers count days and hours until an episode comes out. This article introduces 10 best YouTube anime channels to subscribe!
From everybody's childhood memories of Naruto to the legendary Goku, it may be a surprise for non-viewers to find out that these two characters are from the most respected characters out there. Their shows are considered to be soap operas equivalents to modern TV. As we come to the age of Internet, the content we love so very much are available on digital streaming platform such as YouTube.
YouTube Anime Channels
With over thousands of anime series out there, it is becoming increasingly difficult for newcomers and die-hard fans to choose their next anime to binge. Fortunately, anime influencers come to our aid. These influencers have an enormous impact on the anime community with their feedbacks and recommendations, a single recommendation from a popular anime YouTuber can skyrocket it in popularity. We have put up a list of the top 10 anime YouTubers that you can pop some snacks with and mindlessly watch the whole night.
Muse Asia
The YouTube channel Muse Asia is an incredible YouTube channel where you can legally stream some handpicked anime. They reveal the anime they will upload on their YouTube page, as well as the timetable for when they will upload each episode.
Due to licensing restrictions though, most content uploaded to Muse Asia is only available in the following countries: Bangladesh, Bhutan, Brunei, Cambodia, India, Indonesia, Laos, Malaysia, Myanmar, Nepal, the Philippines, Singapore, Thailand, Vietnam, and Pakistan.
Fortunately for us, if you are interested in viewing their content from outside of these countries, you can use a VPN service like VPN Proxy Master to bypass YouTube's geo-restrictions.
Ani-one
The YouTube channel Ani-One is an acronym for Anime for Everyone. But they do not only have anime on their YouTube channel. This YouTube channel also has additional material such as anime analysis & discussions. Ani-One is a diverse Japanese animation content platform fully operated by Medialink. It features a wide range of content for anime lovers, such as famous Japanese animated films and animated series.
The most popular series on Ani-One's YouTube channel is "The Millionaire Detective Balance: UNLIMITED". This series is a fun watch that we would recommend to everyone.
GundamInfo
Similar to Ani-One and Muse Asia, GundamInfo also features content for anime enthusiasts. With almost two million subscribers at the moment of writing this, GundamInfo provides a single place for fans to watch all content revolving around the Gundam series, including their films.
AnimeLog
Another official anime channel which is the result of a partnership between several Japanese companies. For instance, the company Toei Animation, which owns the Dragon Ball, One Piece, and Digimon licenses. By the end of 2022, they expect to add over three thousand anime titles to their streaming platforms. While AnimeLog is currently only available in Japan, they do plan to roll it out in other countries.
Geo-restrictions however cannot really stop users. That is, VPN Proxy Master as it allows you to circumvent these geo-restrictions. Find out more about it at the end of this article.
Glass Reflection
Glass Reflection is one of the most popular channels on YouTube with almost 600k subscribers. Being one of the first anime reviewers on the platform, Glass Reflection has been uploading quality content for years.
Also, Glass Reflection is known for his comedic and romantic films. However, with over five hundred videos under his belt, he is not a one-trick pony. This YouTube channel is still active and produces new content every week. His films have a continuous, self-aware irony that makes us chuckle. And he will occasionally utter strange stuff that no one understands, especially himself. He coined the expression "the ending is paramount" because he feels a series' entire excellence becomes irreversibly tainted. If the finale fails to deliver.
Black Anime Network
We usually want the inside information on the finest anime without having to listen to someone go on about why it is the best. What we need is a channel that combines the entertaining qualities of an AMV with reviews. On their channel of aesthetically amazing Anime Music Videos interlaced with the finest anime from many genres, Black Anime Network achieves just that.
Each video is distinct in terms of music, animation, and genre designation. In these intriguing music videos, you may easily tune in to see what the top new romantic anime or even the top post-apocalyptic anime are. Most of the YouTubers make AMVs. However, the amount of expertise and originality seen on this channel far transcends what is available on the many other channels. Hopefully, they do return to making more videos in the future!
AnimeUnity
AnimeUnity is a YouTube channel dedicated to promoting music and anime-related material with almost 500k subscribers. This channel posts all kinds of stuff related to anime, while keeping its focus on posting music videos. With almost a hundred videos filled with music from various anime, if you are a fan of anime music, this is the best channel for you to subscribe to.
It is good to figure out which anime from each genre is the finest of the finest. Nevertheless, sometimes all we want to do is sit back, relax, and watch some great AMVs. In their extensive range of music videos and character-driven songs, AnimeUnity has been spectacular in providing a collection that you can stream legally. Quickly Visit to see some fantastic videos. These videos combine all of your favorite anime and characters in a way you have never experienced before. This is not the first channel to broadcast stuff like this. But it stands out because of the degree of creativity that goes into each music video.
FUNimation
FUNimation might be the top YouTube anime streaming channel because its total count of subscribers is almost reaching four million. If you are new to anime this channel even has a beginner guide for newbies, they have a lot of anime playlists and for people who love the opening and closing music, there is a collection for that too.
Known for producing high-quality anime and Japanese media, the FUNimation YouTube channel offers a collection of some of the most well-known anime music out there. Series like My Hero Academia, Attack on Titan, and even Tokyo Ghoul have their music videos available on the channel.
youlazybum
We cannot end this list without including this AMV channel! youlazybum may fall into the genre of your typical anime music video. But the content on this channel covers such a broad range of anime and animation in general that it stands out. This channel offers a music video for every style of animation, from Overwatch to RWBY to Porter Robinson's iconic music video 'Shelter.' Not only does this channel offer a diverse range of videos to watch. However, the editing and soundtrack are also top-notch. It is only natural to resort to AMVs after watching a new favorite series. And youlazybum is a terrific pick in that regard.
Anime Topic
Sifting through many YouTube channels in search of excellent videos may be a difficult and even an exhausting endeavor. It is a good thing Anime-Topic has chosen to do the legwork. They provide reviews in Hindi for various anime and help you decide on what to binge next. Instead of limiting themselves to a single genre or straight up anime reviews, Anime Topic also creates top-10 collections for you to spend your time binging.
Circumvent geo-restriction on YouTube Channels with VPN Proxy Master
YouTube uses geo-location to find out where you live with the help of your IP address. Various channels like Muse Asia and Ani-One then use your location to either show or restrict content from you. For example, Muse Asia only has rights to broadcast anime in various countries in Asia. That is, if you live in a western country like the US, you will not be able to view the anime they upload to their YouTube channel. You can enjoy watching the videos from different YouTube channels.
In order to circumvent these geo-restrictions, you can use a VPN service like VPN Proxy Master. Which will route all your traffic through their network. It ensures that your real IP address and your real location remain hidden from YouTube or any other streaming service that you may be using. By connecting to a VPN server of another country like India or Japan, you will be able to access all the content available to them without ever having to physically move to their location.
While VPN Proxy Master does help you access geo-blocked content, it also prevents tracking and monitoring of your internet activity. This prevents any of your local law enforcement agencies from finding out that you are accessing content that copyright owners do not allow in your current location. VPN Proxy Master achieves this by completely encrypting your online traffic. It makes all third parties completely unable to intercept or monitor your online activity.