Blog
4 Tips to Unblock YouTube
4 Tips to Unblock YouTube
Entertainment· 5 minutes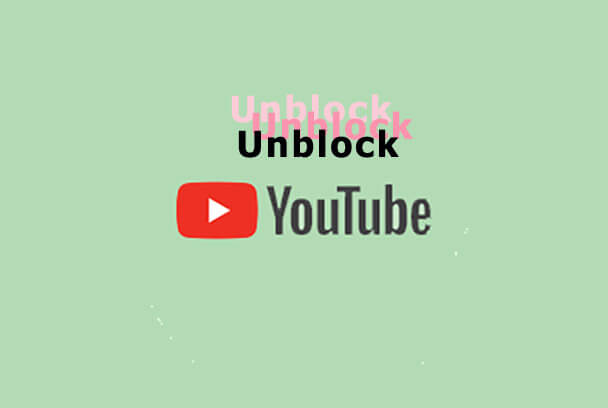 YOUTUBE'S POPULARITY
YouTube is known all over the world. It's become more and more popular over the years as there's something on there for everyone! Although YouTube has a wide variety of videos, some of those videos are restricted and can only be accessed in certain countries. I can't count how many times I've found my favorite movie only to click on it and discover that I can't watch it due to it being blocked in my region! Seems like something so minor. But when you're sitting with your toffee popcorn all ready to watch only to find out you can't watch it it's extremely frustrating.
Due to the passing of article 13 of the copyright in the digital single market directive back in March 2019, YouTube will now be blocking a lot more of its videos online. Whether you enjoy a magnificent makeup tutorial or a step-by-step how-to video, YouTube is always our go-to place, not only locally but worldwide!
There are almost 5 billion videos being watched every single day, there are videos on YouTube for absolutely everyone's needs. It has the right content for everyone.
YouTube has a wide variety of videos, sometimes finding the right video for you can be a little difficult. Imagine spending ages looking for a particular video only to have this message appear :
'Video unavailable, the uploader us not made this video available in your country
I've experienced this particular issue many many times and it's extremely frustrating and inconvenient.
WHY EXACTLY IS THE VIDEO BLOCKED?
Here are a few reasons why the video is blocked.
licensing restrictions. The owner of the video has decided to make the content only available in certain countries.
it's also a possibility that the video may be blocked because of local legal restrictions.
The new copyright laws such as those in article 13, mean local legal restrictions have the potential to affect the entire internet! You may be thinking if only there was a way to watch these restricted videos! The good news is there are actually many ways to unblock YouTube so you can watch all of your favorite videos without any restrictions.
USE A VPN
The easiest way to unblock YouTube is to install and use a VPN. What a VPN does is it re-routes your request through one of its own servers. This means that the receiving website will think that the request originated directly from the VPN server.
For example, if you are on the U.K. VPN server and you go watch content that's only available in say America, all you have to do is switch your connection to a USA VPN server. This enables you to watch all the videos that you couldn't previously.
YOU CAN USE TOR
By using Tor your IP address is completely hidden. All that the YouTube server will see is the address of the exit node. You can only watch a particular video of the exit node in a country that's not blocked. If it's not blocked you can watch the video using this method.
The only downside to Tor is that it's incredibly slow. You also can't reliably choose what country your exit node will be in, as well as not knowing what videos might be blocked or unblocked.
If your hopping data over several different nodes this will of course affect the speed. This could make watching YouTube a nightmare, especially at higher resolutions.
USE A PROXY
If you use a proxy you can hide your IP address as well as access blocked YouTube videos. The only downside is that a proxy doesn't encrypt your traffic. This means you are putting yourself at risk as this is an unsafe choice. It's much better if you go with a VPN as it does encrypt your data.
Why not also use a browser add-on such as YouTube unblocks to unblock videos on your browser. These particular add-ons link your browser data to a proxy server. The two work together in order to block YouTube for you.
TRY DOWNLOADING THE VIDEO INSTEAD
Some specific websites will actually help you to download YouTube videos. If it's the case of you can't open the video due to YouTube's restrictions, just head over to a downloading website and download the video instead. Once you have it on your device you can even enjoy it offline!
EASY TO INSTALL A VPN
A VPN is most definitely the easiest and fastest way for you to access blocked YouTube videos!
It's easy to install a VPN and use it. It opens up a whole new world on the internet as well as protects your privacy and security at all times. You can enjoy the content that's restricted in your area and do so with complete peace of mind that no one is spying on you!
YOU ARE NOT THE ONLY ONE EXPERIENCING THIS!
Plenty of internet users experience issues when it comes to watching blocked videos on YouTube. If you live in a country where there are certain restrictions then you have most likely come across issues when trying to watch certain content on YouTube! YouTube is actually the most searched website accompanying the term unblock, a huge 82.7% of users are searching to unblock YouTube and access the content they are so desperate to watch.
WATCH WHAT YOU WANT!
Personally, I thoroughly enjoy watching YouTube but I too get frustrated when I can't watch what I actually want to watch and end up having to watch something else! Nobody wants to experience these issues! It's highly frustrating hence why such a high percentage of internet users are googling how to unblock YouTube videos! They feel the same way! They want to watch what they want and watch it right away! Nobody wants to have spent hours looking for a solution in order to unblock these videos so to make it simple for you, download a VPN today!