Blog
4 Things to Check before Yielding to VPN Promotions
4 Things to Check before Yielding to VPN Promotions
VPN Tips· 5 minutes
Are you about to give in to any VPN promotion or a black Friday deal? Obviously, these deals are mouthwatering. They are simply irresistible. However, a lot of people give in to these deals without checking a few basic things.
As a result, the core purpose of buying the best VPN fails. Folks – Here's what you should know. Never change your focus from the most important question. What is your goal?
Afterward, create a list of features that you feel are important for the VPN to have. Now, go and check out the VPN applications that have those features at least. Finally, check out all VPN promotions, VPN deals, etc, and shortlist the most suited VPN that offers the best deal.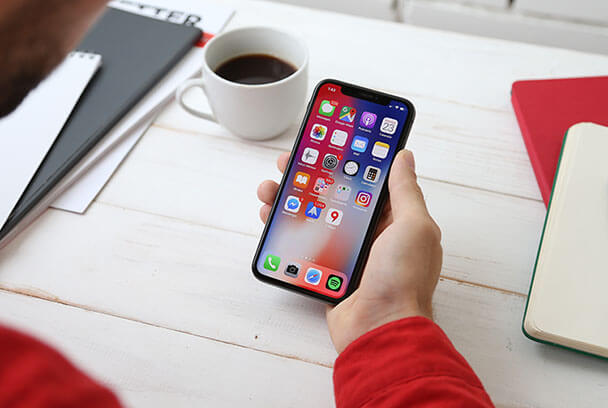 So then, how do you do that? This post will help you understand the 4 most important features you should check out.
Note: If your VPN does not offer anyone or more features listed below do not buy it. Ignore any VPN promotion that says 99% off. But, make sure you have these features on your device right now.
The server on the desired location
In the first place, let us see why this stuff is so important. Here is what happens when you download a VPN application. When you activate the VPN, it connects you to a VPN server. To the entire internet fraternity, your internet service providers (I.S.P.), etc it appears that the server IP and location are your real IP and location.
Thus, a VPN masks your real IP and location. This is a major motivation for a lot of gamers, netizens, etc search for the best VPN that fits their needs.
Don't you regularly read countries banning gaming applications? PUBG for instance was banned by the Indian subcontinent owing to its Chinese origin. To add to this, India also installed a lifetime ban on many other applications like TikTok, etc. India banned Chinese applications owing to its differences with Beijing.
However, tons of Tik-Tok celebrities and PUBG players belong to India. The only way they enjoyed uninterrupted access to their favorite application was by using a VPN.
To add to this, many entertainment brands like Netflix have different content for different countries. For instance, when you log in to your Netflix in the USA you will see a different variety of movies, shows, etc as compared to Singapore.
A lot of smart netizens make use of a VPN to enjoy uninterrupted content in geographies other than theirs.
Thus, it is an amazing idea to have a VPN. However, you should also look out for the list of servers it offers. For Instance, you are in Singapore and you want to check out something in China.
You should look at the VPN that offers a VPN server in China. Most importantly you should go for a VPN that has a server in China but in a location that is nearest to you(Singapore). This will let you enjoy uninterrupted content banned in Singapore. It will also allow you to access content available in China only. To add to this, a short geographic distance between you and the VPN will offer you an amazing internet speed.
Verdict
The Best VPN will help you choose locations where your preferred content is accessible. Thus, always check out the server locations available in the application.
Kill Switch
Secondly, more than 50% of VPN users make use of it for internet security. Let us quickly recap how a VPN keeps your internet secure. Your VPN connects you to a VPN server. All your internet transactions happen through the VPN server.
Kill switch is a feature that instantly cuts your internet connection when you lose connection with the VPN server.
We know that the ultimate benefit of having a VPN server is that it masks our IP and location. Now, what if your internet connection is on and you abruptly lose connection with your VPN server?
In this case, anyone including your ISP can see your real IP and location. This makes you vulnerable to many cyber attackers and intruders.
Verdict
Also, look for a VPN that has a kill switch option. This way you always keep your internet identity anonymous.
IP Leak
You just read above that a VPN masks your IP. On the internet, it appears that the VPN server IP is your real IP. Though all the VPN applications on the planet offer this basic feature, however, some have a flaw. Some of the VPN applications reveal your real IP and location to the destination. This flaw is known as IP Leak.
Verdict
Make sure the VPN you choose does not leak your IP even to your destination. This is very important for maintaining your anonymity.
Standard of Encryption
Hoping you already know that a VPN encrypts all the data that you transact. Still, giving you a helicopter view. Here's exactly what a VPN does. A VPN converts every piece of your data into unreadable codes. The data then travels through the internet and reaches the VPN server. Hence, if an intruder gets access to the data he still cannot read the contents of the data.
On the other hand, the intended user receives the encrypted data and a de-encryption key. The receiver terminal again converts the coded data into the original readable format. Hence, the data remains confidential. Your privacy remains secure even if a nonintended person funnels your data.
Conclusion
In a summary, look for these 4 important components in the VPN you are planning to install. Then, see if that company offers a Free VPN. Later, if you do not find a free option go for a VPN promotion deal. However, look for these 4 parameters in the application for the most amazing internet experience.
Also, keep your focus on your security needs and privacy needs. List down the names of VPNs that offer that features. Then, look for the 4 basic requirements mentioned. Since, if the VPN lacks the 4 features mentioned above, the entire purpose of having a VPN is lost. Lastly, look for the best VPN promotion, and check out the application that is offering you a VPN.