Blog
8 Streaming Services That Require a VPN
8 Streaming Services That Require a VPN
VPN Tips· 5 minutes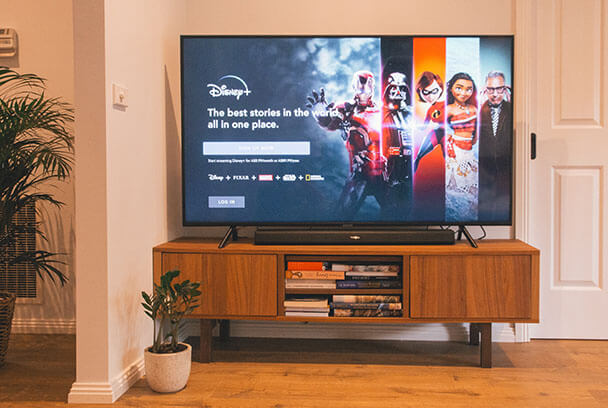 The term VPN is hard to miss these days. Increase your streaming speed, enhance your security and keep your identity concealed, and it's all thanks to VPN. We have all received that frustrating message on our screens "this video is not available in your region. This frequently occurs due to copyright and licensing issues. With a VPN you eliminate all of the hassles which are associated with trying to stream online in restricted countries.
Patience is something that none of us have when it comes to downloading our favorite movies or listening to our favorite music. Streaming has now become the popular choice due to it providing a much smoother user experience.
It can be frustrating when downloading your favorite movie and after 30 mins it's still only at 4% completed. No movie buff wants to wait when it comes to their favorite trilogy.
We all want to watch and listen as quickly as possible. Therefore, installing a VPN app on your device is essential to make your streaming experience much more enjoyable. Using a VPN for streaming is something I'd highly recommend!
Most of us all have an insatiable appetite for films. We all enjoy a box set or 2. Therefore, a VPN for streaming is an essential tool. You can watch all of your favorite shows wherever you are whether it be at home or lying on a beach in the Bahamas.
Are you traveling abroad anytime soon? Using a VPN for streaming eliminates all the common problems we face when trying to watch our favorite shows outside our home country.
In order to get the best streaming experience here are 8 of the best streaming services that require a VPN.
ESPN
For all you massive sports fans out there, I bet you enjoy nothing more than watching your favorite team beat the opposition on a Saturday afternoon. Whether it's American football, basketball, or baseball you love, using a VPN for streaming allows you to watch all of your much-loved sports events from all around the world. Accessing sites such as ESPN outside of the USA is restricted which means you could face issues when trying to watch an important sports event while traveling for work or pleasure. Eliminate all these obstacles and download a VPN for streaming.
Netflix/Hulu
Another well-known popular streaming service is Netflix which has 46.55 million monthly active users. Followed by Hulu which has 26.5 million monthly active users. Of course, we enjoy streaming in the comfort of our own homes but a VPN allows you to catch up on all of your favorite shows no matter where you are.
Popular streaming services such as Netflix and Hulu are required to purchase regional licenses in order to make certain media content available in different regions/countries. Some shows are available in some countries but not in others. This makes it difficult to watch what you want where you want. Unfortunately, most streaming services prioritize which licenses they want to buy depending on customer demand. So a VPN is essential and your best option for watching content online.
Disney Plus
Disney Plus launched on November the 19th 2019 and has quickly become extremely popular in a short period of time. Not only do you have access to all Disney and Pixar movies, but you can also watch other content that is not available on any other streaming service such as Marvel and Lucasfilm movies. Family holidays are a must for any stressed-out parent. Why not make your airport and holiday experience a lot simpler by purchasing a VPN to stream all of your child's favorite films Hassle-free?
YouTube
As of September 2019, YouTube is the most popular video streaming service with over 163.75 million monthly users. The basic version of YouTube has over 1 billion users all over the world and is available in 76 languages with local versions in 88 different countries. However, some videos are restricted in certain countries and the only way to access them is to use a VPN for streaming.
Amazon Music & Apple Music
For some of us, music is a huge part of our life. We want to be able to stream all of our favorite music from our favorite artists wherever we are. Not only do we want to be able to listen to our favorite songs, but we also want to enjoy high-quality sound online which a VPN allows you to do. Amazon Music and Apple Music are two of the most popular music streaming services. They give you access to millions of songs from the top playlists ad-free. If you don't have a VPN for streaming music on your device stop what you're doing and get one now. You'll thank me later.
Amazon Prime Video
Amazon Prime Video is very similar to other well-known video streaming services such as Netflix and Hulu. It is available worldwide in over 200 countries and has thousands of movies & tv shows to choose from. Everyone wants to be able to stream their favorite movies without any interruptions. We have all been there. Whether it's unwanted ads or buffering issues, a VPN for streaming can actually reduce the buffering and improve your overall movie experience.
These are just some of the most popular streaming services that require a VPN. There are many more, the list is endless. My overall streaming experience is much more enjoyable since installing a VPN. I no longer have to miss out on my favorite shows when I'm hopping from country to country. I'm able to have access to all of my favorite movies and box sets without the need to download them.
Don't assume that because your streaming experience at home is stress-free that you will have this privilege in another country. Just because we're traveling it doesn't mean we have to miss out on our much-loved series. So why not be prepared before you even pack your case or leave for the airport and install a VPN today?