Blog
Why is your VPN not working on geo-blocking?
Why is your VPN not working on geo-blocking?
VPN Tips· 7 minutes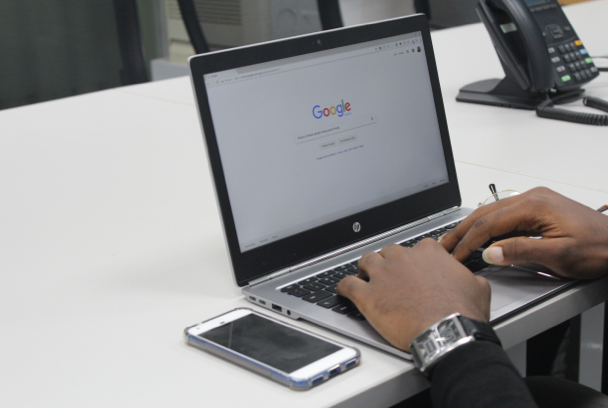 As with any other piece of technology, Virtual Private Networks (VPNs) have their share of annoyances, but they can also provide a more secure and unrestricted online experience. A reliable VPN could help you to do a lot of things such as geo-blocking and censorship. However, there are circumstances that your VPN is not working on geo-blocking restrictions.
If your VPN isn't operating correctly, there are a few typical difficulties that you should be aware of. If you're using a VPN service, you may not be able to connect to the internet at all, or at least not for an extended period. There could be an error message when you try to view Netflix, or you might not be able to send an email because of a proxy error. Numerous technical issues can arise while using a VPN, regardless of the circumstances. However, there are also multiple solutions.
How to know whether your VPN is not working
A website may restrict your VPN connection for various reasons, preventing you from accessing its content. Geographical restrictions typically cause VPN limitations a result; you'll find yourself unable to get to streaming giants like Netflix, BBC iPlayer, Hulu, and other services when connected to a VPN server. Such a circumstance belongs to geo-blocking restrictions.
And it's straightforward to tell when a website is blocking your VPN – you'll see an error notice stating that you appear to be attempting to circumvent geo-blocking restrictions: "You appear to be attempting to circumvent geo-blocking restrictions."
Fortunately, Netflix and other streaming services don't ban your profile using a VPN to access geo-restricted movie libraries. Deactivating your VPN will bring things back on track.
Things can, however, become a little trickier from time to time. It's essential to check the terms of service of any platform you're using if some websites and some online wallets may delete your account if you use a VPN.
Why your VPN might be detected on geo-blocking restrictions
Networks that desire greater control over their users typically block VPNs.
There are several types of VPN blocks the networks can use. All these methods help you to bypass geo-blocking restrictions with a VPN.
Port blocking
Ports operate to send or receive Internet traffic, with various types of traffic typically preferring to use specific ports. Secure (HTTPS) traffic utilizes TCP port 443, whereas most ordinary HTTP traffic utilizes TCP port 80. In the case of OpenVPN traffic, firewalls frequently monitor UDP port 1194, which restricts any encrypted traffic that tries to use this port.
Many businesses and governments may adopt this strategy because it's easy to implement.
VPN traffic Detection
Instead of focusing on the origin or destination of incoming or outgoing traffic, more sophisticated blocking methods concentrate on the content itself. OpenVPN uses SSL to encrypt data (as does HTTPS traffic). With the correct equipment, it may be identified and tracked down. Deep Packet Inspection (DPI) can discover these signatures and block traffic.
IP Address Blocks
Websites can also use IP addresses to identify and prevent VPN activity. Virtual private networks mask your proper IP address when you connect to one of their servers. Many virtual private networks (VPNs) use shared IP addresses, which means that all users connected to a server use the same IP address. Simply blocking that IP address is needed if it is identified (ISP).
Video Streaming services like Hulu, Netflix, and Amazon Prime Video frequently employ this blocking.
Quality of service filtering
As an alternative to Deep Packet Inspection, certain governments may employ a technology known as quality of service (Quality of Service) filtering, a type of quality assurance. For the most part, it slows down undesired traffic to the point where the connectivity times out and you're stuck with a blocked VPN connection.
Tips to avoid your VPN detection and geo-blocking restrictions
It is possible to make your VPN untraceable and circumvent the restriction if you cannot connect to a VPN server. Keep in mind that the reason your VPN is being blocked may not always be evident, so you may have to experiment with the settings.
Here's how to hide your VPN.
Change Ports
Changing ports is a quick and easy way to avoid detection. Port forwarding is available in some of the best VPNs, and you can find a suitable port to utilize in the app's settings. Port 443 is the most common HTTPS port; thus, it makes sense to route VPN traffic there. As previously indicated, OpenVPN traffic uses SSL (like HTTPS), which makes it hard to discover on that port.
It's worth a shot if the alternative is there, but in general, this isn't the most dependable way to get around blocks. Other detection methods, such as DPI, are commonly used in conjunction with port blocking by organizations attempting to thwart VPN traffic.
Changing protocols
In many cases, port blocking or VPN traffic detection measures like DPI can be avoided by switching protocols. Although most VPNs utilize OpenVPN by default, this is essentially what website owners and Internet service providers (ISPs) seek.
Your VPN may allow you to alter protocols, such as L2TP/IPSec if you so desire. Using L2TP and IPSec, you have an extremely secure and undetectable connection.
OpenVPN uses TCP or UDP as its default transport protocol, but you may find more options. However, because some networks only allow TCP, OpenVPN supports this protocol. OpenVPN traffic will often go more slowly if you use TCP instead of UDP.
To get around censorship, some VPNs use specialized protocols. When you use obfuscation techniques, these protocols hide VPN communication.
Switching Servers
For example, your VPN will update your IP address if you move VPN servers. On the other hand, your ISP can only observe traffic destined for the VPN server but not to the destination website or application. It can be helpful for geo-restricted services like Hulu, Netflix, or BBC iPlayer that ban specific IP addresses. Many VPNs allow you to select specific servers in a given location to know for sure that you're changing servers.
You'll find that many of the best VPNs will even direct you toward the most appropriate server for your needs. A label in the server list may show this, or you can inquire with your VPN's customer service team.
Use VPN Proxy Master to circumvent geo-blocking restrictions
VPN Proxy Master is one of the best VPNs for getting around firewalls that prevent users from connecting to virtual private networks (VPNs). With this VPN service, VPN Proxy Master may unblock Netflix, Amazon Prime Video, Vudu, Hulu, and more. Security features like automatic wifi protection make VPN Proxy Master a helpful tool when traveling. Apps are available for Android, Windows, iOS, macOS, and Linux and can connect to six devices simultaneously.
You can use VPN Proxy Master in more than 50 countries. You should be able to stream Netflix content from any of these countries if you connect to a server located there. Other country versions have also worked nicely for us.
VPN Proxy Master differs from other VPNs in that it grants you access to Netflix on every server. VPN Proxy Master will take you to the US Netflix library if the server you're connected to can't touch you to the national version. If you need assistance, you can talk with a representative at any time of the day or night.
Conclusion
VPN Proxy Master allows you to enjoy your online freedom without fear of blocking or insecurity. Additionally, we will enable you to share your password with your five friends or family members, thus enabling you to share the joy, especially at these times.
Subscribe to VPN Proxy Master services and carry out your school research, stream your favorite live games, play video games or watch any movie on Netflix without fear of being blocked.
Use these three simple steps to get VPN Proxy Master:
1. Subscribe to the VPN Proxy Master premium plan that suffices you.
2. Download and install the VPN Proxy Master app on your device.
3. Log in with your details.
4. Get to your site and enjoy your online freedom.