Blog
What is a deepfake app and is it safe?
What is a deepfake app and is it safe?
Cybersecurity· 5 minutes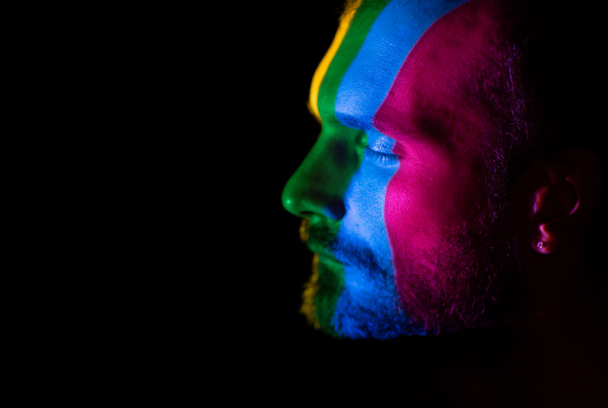 You may be wondering what exactly a deepfake app is and whether it's safe to use? A deepfake in simple terms is basically an image or video manipulated with artificial intelligence to fool you into believing something that isn't at all real! Most people who use deepfake apps don't have bad intentions, they simply want to create memes, etc, however, there are people out there who use it to create images of people who don't exist. These apps can even create real people saying and doing things that they didn't say or do. These deepfake apps make it extremely easy to create deceptive visual and audio content meaning that they have the potential to be used for both good and bad which is rather worrying!
Deepfake apps are easy to access!
Like everything these days deepfake apps come with pros and cons & listed below are some of the most popular deepfakes available!
Popular apps you should know
ZAO
The app ZAO went viral not that long ago. It's a face swapping app where you can also add your face to any video! Pretty cool if used in the right way!
WOMBO
The app Wombo works basically in the same way as the other manipulation mobile apps, all you have to do is provide a selfie and the app will create a deepfake of someone lip-syncing to various different songs.
REFACE
Welcome to one of the most (if not the most) popular and well know deepfake apps in the world! The app Reface allows two peopled to switch faces and you can also add your face to any video!
DEEPFACELAB
DeepFaceLab is most definitely the leading name when it comes to deepfake software. The open-source deepfake system can swap faces on any video or image and has a lot more cool features!
DEEP ART
The app Deep Art is quite different from the others. It's the ultimate art editor app for all of you high quality photo filter lovers out there, it transforms selfies and photos into famous fine art paintings and is extremely enjoyable and easy to use!
How to spot a deepfake video or photo?
Although detection can be extremely difficult due to technology advancing all the time, there are still things to look out for. Obviously, the poorly made videos and photos are very easy to spot, the higher quality ones can be a lot more difficult to notice so here are a few things to look out for!
1. Body shape
2. Unnatural eye movement
3. Robotic sounding voices
4. Noticeably bad lip-syncing
5. A lot of digital background noise
6. Abnormal skin color
7. Misplaced shadows
Are deepfake apps safe and ethical?
This is a tough one! These apps are completely harmless when in the right hands and were created for harmless fun! In the wrong hands, these photos and videos created on the deepfake apps can be very problematic when they are used to misrepresent someone. These apps are often used for nefarious purposes such as fake celebrity videos and even election manipulation!
Deepfake apps have also been used in social engineering scams as well as Financial fraud, back in 2019 there was a voice deepfake that was used to vomit CEO fraud! The perpetrators walked stole $243,000 from a U.K. company, the company name remains anonymous.
These are just a few of the possible risks that deepfake apps entail. They can clearly threaten cybersecurity measures, political stability, not to mention the reputations of huge corporations and innocent individuals.
Indeed, these apps raise a lot of ethical concerns. To some extent, it violates one's privacy. That is, this app might be used in an unethical manner. However, if you are someone using your own pictures and purely using the app for fun then enjoy, remember Wit's important not to use anyone else's images or videos without them giving their permission first!
Are these apps illegal?
Deepfakes are not illegal, you don't have to be concerned that you could get into serious trouble using them, however, if your intention is to use these apps to destroy someone's reputation or to commit identity theft then chances are you will obviously face the consequences! Don't be irresponsible!
How to download a deepfake app?
If you want to download a deepfake app to create deepfakes responsibly then there are many different deepfake apps available on all of the major app stores. Just search for the one that you want, install it, and that's it! You are ready to go!
Access all deepfake apps with a VPN
Cyber attacks are happening all the time, if you decide to use deepfake apps then it's important to be protected! The last thing you want is someone being able to access your photos and any other data on your device!  The only way to protect yourself and to access these apps securely is to install and use a trusted VPN provider. VPN proxy master will ensure your security and privacy are intact so that you can use these apps worry-free! If you have your VPN in use while using these apps your photos are safe! Downloading VPN Proxy Master couldn't be easier, you simply go to the App Store/google play store install it, and sign up! It really is the best VPN for security and privacy protection so install it today and stay protected!
There's no reason why you can't install and enjoy a deepfake app to use responsibly!