Blog
Top 8 Tor Websites: what is it, how to visit
Top 8 Tor Websites: what is it, how to visit
Cybersecurity· 6 minutes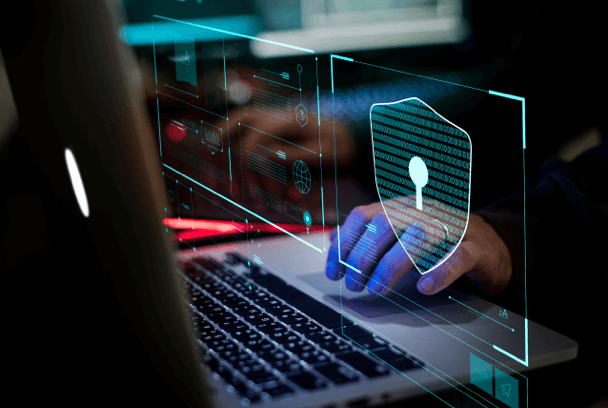 Are you worried about your internet privacy? Incognito mode in Chrome, Secret Browsing in Firefox, InPrivate mode in Microsoft Edge, and others. All these are some of the methods you may use to keep your internet browsing activities secret and confidential. This will prevent others from monitoring your browser history. However, it will not prevent your Internet service provider (ISP) from tracking the websites that you visit. Why? The reason is that they could track your actions as result. You've come to the right place if you're seeking a means to browse the web anonymously. Tor Browser is precisely what you've been seeking.
What are Tor websites?
Tor (The Onion Router) is a decentralized anonymity network that passes data via a random relay. It is wrapped in still another layer of encryption, before arriving at its final destination. Because the circuit is scattered among a decentralized network of nodes. Thus, it is hard to track you down or for websites to establish where you are physically located on the internet. It is guaranteed that your browsing history and cookies will be deleted after each session when you use the Tor web browser. There are, however, more inventive methods of avoiding being monitored. Keeping track of a user's travels across many websites that share a tracking identifier has become standard practice. After detecting spying, the Tor browser automatically establishes each connection in a separate circuit. It gives the impression that users are connected into two different accounts.
How to visit Tor websites?
Step 1: Download and install Tor browser
To begin, download and install the Tor Browser on your computer. Once the installation is complete, click Finish. Then, Tor will begin to operate for the very first time. After that, Tor will present you with a settings dialogue box to select how you connect to the Tor network. When connecting to the internet using a proxy server, you'll need to pick the Configure button. Rather than the Connect button to enter your configuration information. There will be a brief wait as Tor creates a connection to the network through relays. The application cautions that this first connection may take several minutes. but once established, the Tor browser will start and be ready to use.
Step 2: Select the security level
Maintaining a healthy balance between privacy/security and online usability is essential while using Tor Browser. Therefore, it's crucial to keep this in mind before you begin. Even if the default degree of security is set to "Standard". This web browser is still far more secure than any other web browser now available on the market. Nevertheless, if you want more cybersecurity, there's a way to do that. You could choose "Security" from the onion symbol next to your address bar by hovering your mouse over it. By adjusting the slider, you may change the level of security that is provided. Always keep an eye out for alerts telling you that a website's feature has stopped performing properly.
Step 3: Choose your search engine
To get the most out of Tor, you'll need to alter a couple of your surfing habits - the first of which is your default search engine. Rather of using Google or Bing, the advice is to use Disconnect. me. That is, this website blocks search engines from monitoring your internet activity and may be used in combination with Bing, Yahoo, or DuckDuckGo. While we're on the topic of altering habits, you should also avoid installing browser extensions. Why? The reason is that it has the potential to expose sensitive information.
Step 4: Create a new identity
Only the currently active tab will be affected by the new circuit option, but it's possible that you'd want a more stringent safeguard against data leakage. To get a new IP address, click the hamburger button and choose 'New Identity', keeping in mind that this will shut and restart Tor.
8 Tor websites you should know
TorLinks
TorLinks has a list of .onion websites from the Hidden Wiki, which is a great option. Although there is some overlap, TorLinks has a far larger number of sites than TorGuardia. Because dark websites come and go so often, it's advisable to utilize various sources while looking for .onion URLs.
ProPublica
ProPublica is a non-profit investigative journalism group. It performs in-depth research on major national issues and distributes the results through various media. It can do this by collaborating with local newsrooms and conducting data-driven investigations. The news sector must expose corruption and misuse of power in the public and commercial sectors. Using a Tor browser adds an extra degree of protection and anonymity and bypasses national bans.
Mail2Tor
Email is not a secure method of communication! Email service providers have access to the contents of your inbox. As an example, Google searches your emails to ensure that you get more relevant search results and advertisements. Using webmail and email applications from Mail2Tor, users may send and receive emails in an anonymous manner. To make things even better, each and every email is encrypted. Furthermore, the service provider does not keep track of your IP address.
SecureDrop
Whistleblowers may send anonymous information to non-governmental organizations (NGOs) and media organizations (media groups) via the software platform SecureDrop. An extra feature allows journalists to communicate with their source(s) in a safe and secure manner. The Washington Post, ProPublica, and The Guardian are just a handful of the news organizations that make use of SecureDrop to protect their sources.
SolyNetNews
It's becoming more difficult to place your trust in the bulk of the country's main news media these days. An open-source news aggregator, such as SoylentNews, is the best way to stay up to date with the most recent happenings in the news. Individuals from all over the world may get together in open discussion forums to share their experiences and have a good time while also learning from one another.
Sci-Hub
To get access to scientific knowledge and skills, Sci-Hub eliminates all barriers. It does this by storing over 50 million research publications and making them freely available to the general public and scientific institutions.
Hidden Answers is the hidden web version of Quora, Yahoo Answers, and Reddit. It's the same thing, but on the Tor web.
Once you get on the site, you'll see that the Hidden Answers questions are about many different things. It doesn't matter if people have complete anonymity on the internet. They still want to know where your nickname comes from or if you want to have your head cryo-frozen after you die.
The CIA
The CIA launched a .onion site so anyone worldwide may access their resources safely and anonymously. It has the same services, connections, and information as the CIA's main site. What's more, anonymous information sharing with the intelligence agency is possible through the .onion site.
Access Tor websites with VPN
Using a VPN Proxy Master before connecting to the Tor network ensures that no Tor node will be able to view your home IP address. In addition, your home network will not detect Tor use since it will only view encrypted traffic to your VPN server.
Here is how to use Tor with VPN Proxy Master:
Download a suitable VPN Proxy Master and launch the VPN on your devices .
Connect to any server via the VPN Proxy Master app. Choosing a server near your actual location might improve performance, but any server will keep your information safe.
Launch Tor Browser after your VPN is connected.
It's done! The VPN Proxy Master and Tor browser are now protecting you. It is important to remember that protection is only applicable to the Tor Browser and not to other programs or services.