Blog
The Best VPN Proxy You Should Use for Halloween
The Best VPN Proxy You Should Use for Halloween
Updates & Events· 5 minutes
Updates & Events
5 minutes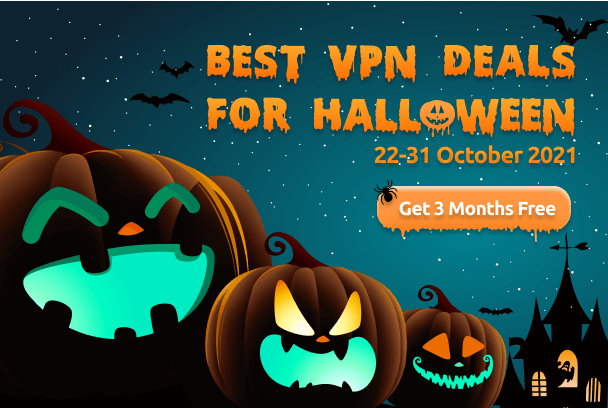 Halloween is approaching, so it's time to celebrate this spooky season! While Halloween is meant to have fun with people. Such as watch horror movies with friends or wear Halloween costumes for a costume party. The cyber-world is much more dangerous than you expected. That's why you need a VPN proxy to protect your digital information and online activities. If you are looking for a reliable and secure VPN proxy to cloak your online activities and digital information on Halloween, you are in luck! VPN Proxy Master is offering the craziest deal ever from 22 October to 31 October 2021: get a 1-year plan with 3 months free or get a 71% off discount for a 2-year plan. It's time to have a reliable and secure VPN during this spooky season!
What is Halloween and why do we celebrate it?
Halloween is a celebration observed in different regions and countries on 31 October each year. It originated with the Celtic festival of Samhain in ancient times that people would wear costumes to expel and ward off ghosts.
Nowadays, Halloween became a holiday that people could participate in different activities, including divination, lighting bonfires, costume parties,
What's more, as time goes on, people come up with a lot of creative activities or ideas for celebrating Halloween. For instance, people are not buying costumes for their pets lately. That is, the ways of celebrating Halloween are continually evolving and changing.
The best things to do on Halloween
As the Covid-19 pandemic is still evolving, one of the best ways to stay safe and secure is to enjoy your time with families and friends at home. You could watch spooky horror films such as The Shining, There's Someone Inside Your House, The Conjuring, and more. Also, you could play online gaming with your families and friends. All of these online activities are so relaxing and enjoyable during the holiday, however, you should be aware of the fact that the internet is full of 'spooky' monsters: cybercriminals, hackers, scammers, and more. All of these monsters are aimed to attack and infringe your data.
Ultimate Guide to surf the internet privately and securely
That is, spooky witches, grisly zombies, unearthly ghosts are nothing to be afraid of compared to the real monsters on the internet. When you're surfing the internet, don't forget the dangers and threats behind the scene. As a company that regarded network security as a priority, VPN Proxy Master would like to give our users some advice about how to stay safe online. It's time to get to know how to distinguish which is 'trick' or 'treat' on the internet and how to defeat those 'cyber monsters'.
Never use the same password for multiple accounts
Somebody might be curious about whether she/he should use the same password for different accounts and platforms or not. The answer is always NO. It's extremely dangerous to use an identical password to unlock every account and platform. Even you created a strong and super complicated password, it has nothing to do with the insecurity and danger of using the same password for every account. The main reason is that it's very possible that software or phishing attacks will track your password. If you use a password for every account, hackers can decrypt all of your data and other accounts by decoding only one of your account's passwords. It's necessary to use different passwords for different accounts and platforms rather than using the same complicated password for everything.
Hide your IP address
Your IP address is important information that you should cloak by using a VPN proxy. First, your IP address tells a ton of things. It will let hackers be much easier to decrypt your personal information including browsing history, online transactions, and other sensitive digital data. Besides, your IP address will expose your location and restrict your access to certain websites and content due to geo-blocking restrictions and censorship based on your IP address location.
Use a reliable and secure VPN Proxy
Use a reliable VPN proxy would help you to eliminate most of the digital privacy issues, given the fact that a VPN proxy could encrypt your IP address as well as your online activities. VPN Proxy Master offers 6000+ servers from over 40 countries. With VPN Proxy Master, you could cloak your identity and IP address as a Halloween costume does. Get start
Enhance your media literacy
While using a reliable VPN proxy or using different passwords for various accounts are both extremely useful for protecting your digital privacy. One of the most important things you have to possess is media literacy. That is, as the cyber world and cybercrimes are continually evolving and becoming more complicated, you need to distinguish whether it's a scam or not by using your own knowledge rather than fully relying on a VPN or complicated passwords.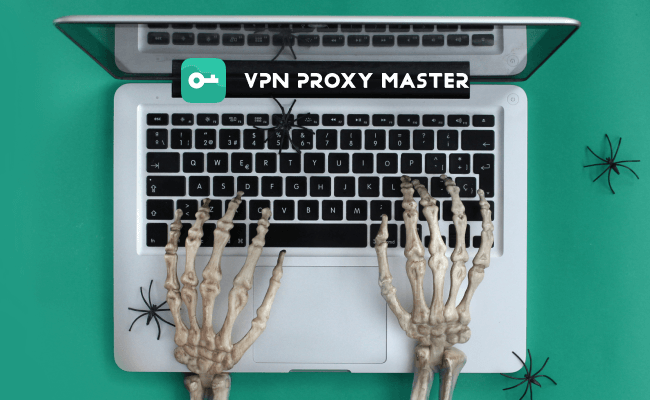 Why is VPN Proxy Master?
VPN Proxy Master is the safest and fastest VPN proxy. It aimed to protect and encrypt your digital privacy and online activities in every way. VPN Proxy Master possesses multiple features including a no-log policy, AES-256 encryption, automatic kill switch, and more than aimed to protect your digital privacy, online activities, and IP address.
Protect 6 devices simultaneously
VPN Proxy Master is available on Windows, macOS, Android, iOS, Chrome, TV, and more. With VPN Proxy Master, you can connect to 6 devices at once, which allows you to encrypt all sensitive data and online activities on every device you have. Download the most reliable and secure VPN right away.
The best Halloween VPN deal
Get the best VPN as a Halloween present for yourself and your friends and family. Grab the craziest VPN deal as a Halloween present: get a 1-year plan with 3 months free or get a 71% discount for a 2-year plan. Make the calendars and save the dates to grab the deal for your digital self.
Ending
The cyber-world is much more dangerous than Halloween. The internet monsters are real and horrific that will infringe and threaten your digital privacy. It's time to get the safest and fastest VPN proxy to surf the internet with privacy and stable speed during this spooky Halloween.