Blog
How to Know If Your Webcam Is Hacked?
How to Know If Your Webcam Is Hacked?
Cybersecurity· 6 minutes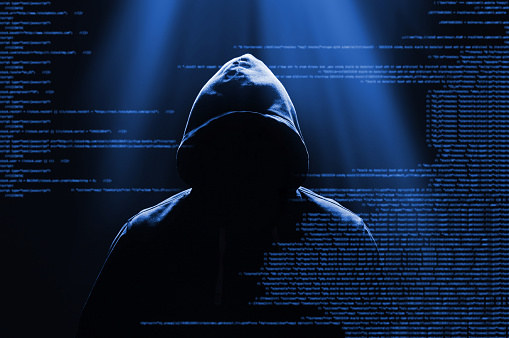 In many cases, hackers hack webcams on smart devices to ruin your privacy. It is unethical to abuse someone's privacy, yet it is challenging to track down such criminals.
Webcam hacking is the act of accessing a user's webcam remotely without his or her approval. A webcam can be used as part of a larger cyberattack, whether it be to spy on the user or steal personal information. It is important to know if your devices are hacked in time.
Let's dig deep and see how to check hacked webcams and how to block any malicious access to prevent such attempts.
Signs that your Webcam is Hacked
1- Watch for Unusual Activity
First, see if there is any unusual activity on your computer. If you notice that your computer is running slowly or programs are crashing, this could be a sign that you have a compromised webcam.
2- Camera Indicator Light
There is a chance that someone is spying on you if your webcam indicator automatically turns on. We recommend that you change your password and run a security scan on your computer to ensure that there is no malware present.
3- Check Webcam Settings
If you see that it turned the webcam on when it shouldn't be, or if settings are altered, this could be a sign that it is hacked.
4- Check Video Feed
If you see anything strange or unusual, this could be a sign that you have a compromised webcam.
5- View Security Settings
Also check your computer's security settings. If you see that it has changed the security settings, this could be a sign that it is hacked.
6- Antivirus Tampering Test
Lastly, check with your antivirus software. If you see antivirus software disabled or tampered with, this could be a sign that it is hacked.
If you meet this situation, it is important to take action instantly. Changing your passwords, running a virus scan, and installing anti-spyware software can help to protect your computer and your privacy.
What makes your Webcam vulnerable
If your webcam is on and connected to the internet, it is possible for it to be hacked. This means that someone might watch and record you without your knowledge or consent. It could be happen in these ways:
If it infected your computer with malware, a hacker could gain access to your webcam and use it to spy on you.
If you use an unsecured or public Wi-Fi network, a hacker could intercept the signal and gain access to your webcam.
Any browser extension has the potential to hack your webcam. We recommend that you only install extensions from trusted sources.
Lastly, if you use an online service or website that does not use encryption, a hacker could intercept the data being sent to and from your webcam.
To protect yourself from being hacked, it is important to keep your computer and webcam up-to-date with the latest security patches. It is also important to use a secure and private Wi-Fi network, and to only use online services that use encryption.
Ways to Prevent Webcam Hacking
There is no one-size-fits-all answer to this question, as the best way to protect a webcam from being hacked may vary depending on the security threats it faces.
However, some general tips to protect a webcam from being hacked include ensuring proper installation of the webcam and configured, using a strong password, and keeping the software up to date.
1- Use Physical Cover
Put a physical cover on your webcam. That way no one will be able to remotely activate your webcam without your knowledge. If you do not have access to a physical cover for it, you can use any adhesive tape. Be sure to cover it properly to avoid any risks.
2- Update Anti-Malware Software
Keep your antivirus and anti-malware software up to date. This will help to protect your computer from any malicious software that could hack into your webcam.
3- Download from Trusted Sources
Be vigilant about what you click on and download. Be sure to only download files from trusted sources and be careful about clicking on links in email or on websites.
4- Use Strong Passwords
Use a secure password for your computer and for any accounts that could access your webcam. Choose a strong password that canno easily guessed and change it regularly.
5- Update Webcam Software
Keep your software up to date. Be sure to install any security updates released for your software.
6- Use Secure Wi-Fi
Avoid using public Wi-Fi when accessing your webcam. In order to hack someone's privacy, hackers often use weak public Wi-Fi connections to spy on the user by using different hacking tools.
7- Open Attachments Carefully
Be cautious of email attachments and links, even if they come from someone you know. We always recommend it to pass attached files through a good anti-malware software to ensure that files are totally clean.
8- Use a VPN
Consider using a Virtual Private Network (VPN) when using your webcam. Always connect to a strong VPN service such as VPN Proxy Master before you connect to any public Wi-Fi. The VPN service encrypts your IP address and other data by routing it through another server. This helps to prevent any malicious attacks from outside.
9- Report Malicious Activity
Report any suspicious activity to your local law enforcement or the FBI's Internet Crime Complaint Center. If someone is blackmailing you with sensitive material, then the most reliable option is to inform law enforcement agencies who will take immediate action to track down the hacker.
Webcam Hacking Prevention Tips for Mac Users
There are a few things that Mac users can do to prevent webcam hacking:
Keep your software up to date: Make sure you have the latest security patches and updates installed for your operating system and other software programs.
Use a webcam cover: A physical cover that blocks the webcam lens is a simple and effective way to prevent hackers from being able to see you.
Disable the webcam when not in use: If you're not using your webcam, disable it in your computer's settings to prevent unauthorized access.
Use security software: A good security suite can help to protect your computer from malware and other threats, including webcam hacking.
Be aware of social engineering attacks: Be cautious of any emails, instant messages, or other communications that try to convince you to install software or click on a link, as these could be attempts to install malware or hack into your webcam.
Bottom Line
The only best way to prevent hackers from accessing your webcam is to take strong precautionary measures. The strongest type of precaution is to use a physical cover whenever it is not in use.
You should also run regular security tests to ensure that your device is safe from all malicious threats. Lastly, do not forget to use a good VPN service while connected to any public Wi-Fi.
VPN Proxy Master — Secure Yourself Now!
The most efficient way to protect your privacy online is by using a reliable VPN service such as VPN Proxy Master. They provide over 6000+ Global Servers in 50+ countries. You can connect 6 devices at a time to ensure that it always protects you from all corners.
Currently, they are offering a free service for 3 months to their new users. So, you have plenty of time to explore all features. Moreover, the VPN service also has a strict no-log policy. This policy ensures the utmost privacy.