Blog
How to delete your Yahoo! email account permanently
How to delete your Yahoo! email account permanently
How-to Guide· 5 minutes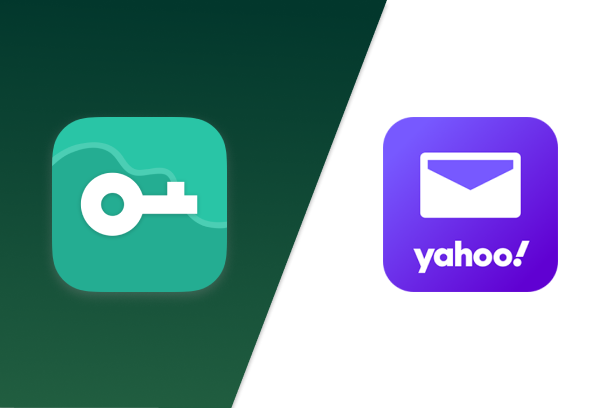 Using email is an important method of business communication. It is extremely fast, cheap, very accessible and easily replicated. Using email can also greatly benefit businesses. More importantly, it provides effective and efficient ways to transmit all sorts of electronic data. All that being said sometimes we have multiple accounts or an old account that we want to get rid of. However, people don't know how to delete these accounts. We've all been there, logging into our email. Or the email is overloaded with emails that we just aren't interested in. Indeed, how nice would a fresh new inbox be! Deleting an old account or any account that you simply don't want anymore is very simple to do!
How to delete Yahoo email account permanently
A lot of us know how to temporarily delete an account online but do you know how to delete it permanently? Deleting any sort of account can be tricky and overwhelming especially if you don't know your way around a computer/phone. You simply may want to delete an old account in order to stay organized, or it could be for reasons a lot more serious such as a security issue, let's face it yahoo has a very poor security record and users can't be blamed for wanting to delete their account! whatever the reason Is we can show you step by step how to delete your yahoo account permanently!
Security issues
Yahoo! was actually purchased by Verizon which is an ISP that actually has the right to sell your search history to third parties! Similar to any other huge free email provider, Yahoo Mail is also guilty of scanning your messages in order to show you personally relevant offers/ads based on all of the information that it has about you. That's one good reason as to why you may want to delete your account! Do you really want third parties having access to your information!?
It's important to realise that if you decide to delete your yahoo account permanently then you will also loose the following :
1. My yahoo settings
2. Yahoo messenger
3. Flickr account & photos
4. All other data related to to your account
How do I delete my account for good?
It's essential that you download any important information that you may need for future use before you delete your account. Make sure you are 100% set on deleting it and if you are certain then follow the simple steps below.
1. Firstly you will want to open up your my subscriptions dashboard in a web browser.
2. You will then want to sign into your yahoo account termination page. Remember to use the exact yahoo ID that you wish to delete.
3. Next it's important that you read all of the information about terminating your account. If after reading everything you are still sure that you want to delete it click on continue.
4. Finally you will need to enter your password in order to confirm your identity, after doing so you simply just select yes delete this account.
How long does it take?
You will then be asked if you are sure that you want to delete your account. Then, you have the option to cancel your request or select yes delete this account. Yahoo does in fact state to its users that it can take 40 days for your account to be deleted, especially depending on what country you are located in.
For example, if you are located/registered in Australia or New Zealand. Then, unfortunately, it can take approximately 90 days for your account to be deleted! Moreover, if you are a Brazilian or Taiwanese user. Then you could be waiting a whopping 180 days for your account to be permanently deleted! Even though the steps to deleting your account are simple. It can still be a right chore to delete your account for good! Once your account is terminated any emails that are sent to you will automatically bounce back and show a delivery failure message.
Having second thoughts?
If you decide that deleting your account was actually a mistake. Don't panic! Fortunately, you can still reactivate it by logging into your account within 40 days. Any emails that were sent to you during the deactivation period will not have been received at your end which can obviously be very frustrating and inconvenient so be sure before you make the decision to delete it! You will be able to start receiving emails again as soon as you log back into your account.
Why is a VPN important when it comes to email accounts?
Always make sure that you are connected to a trustworthy VPN before completing anything online! VPN proxy master is a great choice for protecting your digital privacy! Whenever you are logging into personal accounts of any sort you should always ensure that you are protected with a VPN! Stay secure online and have peace of mind that no one is spying on your data and trying to access your private accounts! Our email accounts are just as important to us as any other personal account, whether we are logging into an existing account or deleting an old one we still need to be smart and protect ourselves! Your identity is completely hidden with VPN Proxy Master and no one can gain access to your email!
Before deleting your account...
There are both pros and cons to deleting your yahoo account so make sure you have gone over the advantages and disadvantages, make the right choice! Once it's gone it's gone! Think it over and don't be hasty! Overall, I think whatever the reason is for you wanting to delete your account permanently, make sure that any information you may need in the near future is downloaded and not lost for good! Before saying goodbye to your account make sure you have a copy of all of your email contacts and notify them of your new account details! Don't leave yourself in a pickle!