Blog
5 Google Maps alternatives you should know
5 Google Maps alternatives you should know
VPN Tips· 7 minutes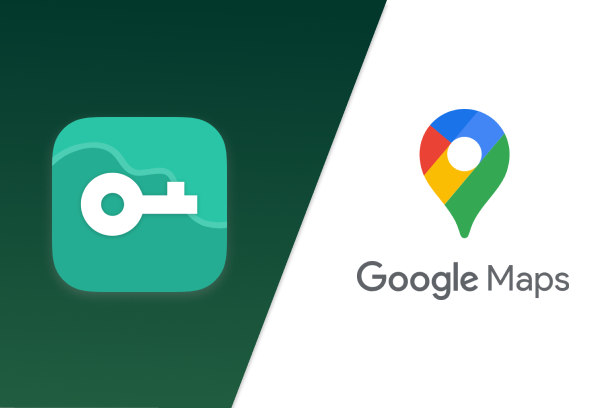 In the 19th century, travelers used to carry a roadmap of their country whenever they went on a trip. The roadmap was a large piece of paper. And it highlighted every road and street in the country. Its intended purpose was to let people find the best route to their destination manually. This practice made serious mistakes, and people had to return to a particular location and restart their journey.  
Imagine you plan on making a trip to New York from Minneapolis. First, you will need to find the roadmap in your house before leaving. There is a fair chance that you will spend a considerable time finding it. After a few kilometers, you would need to unfold the map and find where you are, and then go ahead if you're going well.
Taking out the map, unfolding it, spending time to locate yourself was difficult. Everyone waited for a solution to this problem. On 8th February 2005, developers at Google launched Google Maps, an application that removed the need for a roadmap. In the 21st century, where privacy has become a significant concern, you need an extra layer of protection. VPN Proxy Master will help you keep your actual location anonymous while traveling.
What is Google Maps?
Google Maps is an online free map that you can use through your web browser or an application from your phone. You can use Google Maps to get step-by-step directions and discover local businesses.
Using Google Maps
Google designed a friendly and straightforward interface with polite vocal feedback for directions. This feedback is essential in avoiding distractions during driving. Google Maps has four map types to help you navigate:
Default: A 2D map with travel routes only
Satellite: A 2D photographic map that can guide you
Hybrid: A 2D photographic map that has travel routes as well
Terrain: A 3D map that displays actual geographical location along travel routes.
Functionality
To enhance the navigational experience, Google Maps offers the following functionalities:
Directions and Transit
You can plan your route for driving, using public transportation, walking, or biking. To make things easy for people, Google partnered with 800 transporters to adopt GTFS. The General Transit Feed Specifications makes public transport data available for third parties.
Traffic Conditions
Google Maps started adding a color overlay on top of roads and motorways to depict traffic. This idea revolved around the concept of crowd-sourcing. Google generated live traffic maps according to the number of cellphones in an area. To protect privacy, Google declared the collection of data used to determine speed and location was anonymous. Users can also Google from collecting information by turning the feature off.
Street View
In May 2007, Google launched a new feature called Street View. Their idea was to provide users with a 360 degrees panoramic street-level view. Street View was only available in 5 cities in the USA during the launch.
Pros and cons of using Google Maps
Ever since Google Maps launched, people have been so thankful that it is a source of exploring new places. Since the start, Google Maps has been giving approximately correction information to its users. It also calculates the shortest route to ensure that users reach their desired destination. Here are some of the pros and cons of using Google Maps.
Pros
The local guide feature lets users join the community and become a part of Google Maps. As a local guide, you can give reviews about the places you have visited so that other people can know what they are walking into.
You can stay updated with real-time traffic updates on your route.
Google Maps includes all traffic rules on your route to avoid any violations.
If you travel through public transport, Google Maps is a lifesaver. All buses will pop up on the application, and you can see their routes. Now, you can select the bus which goes to your destination first.
Uber and Lyft are also available on Google Maps, and people can book them to go to their destination.
Cons
Google Maps knows your exact location, which can be dangerous for you. If you use VPN Proxy Master, you can spoof your actual location.
Sometimes, the shortest route is through a bad neighborhood or broken roads. This can cause inconvenience and monetary loss for the user.
Google Maps will reduce your general sense of direction, and you will not be able to travel without its help.
5 Google Maps alternatives
In case you don't want to use Google Maps, here are five alternatives that you can try out:
Apple Maps
In 2012, Apple Inc. replaced Google Maps with Apple Maps for all iPhones. During the iOS 6 Beta testing period, Apple also sent the Beta for Apple Maps for testers to find bugs. Over the years, Apple Maps has become even more powerful, and all Apple users prefer using it instead. You can explore cities with a very detailed 3D mode to increase your understanding.
Waze
Google acquired Waze, a community-focused map application designed by an Israeli company. Waze also has different characters like a game, where you can 'level-up' in the apps. Such gamification in the maps app is interesting. Since Waze is community-focused, users can add their friends to keep track of each other while on a trip. Also, you can catch up with them if they have a chance to come to your vicinity.
MapQuest
MapQuest was the first navigational application designed back in 1999. Many users have shifted to Google Maps, Apple Maps, or Waze. MapQuest still has a 20% share in the Mapping space. Even when it lacks 3D views, MapQuest focuses on where you want to go. It will help you reach your destination quickly and reliably. MapQuest will be easy to use, and the customization features make it more efficient.
Citymapper
Citymapper is another simplistic navigational application that focuses on getting people around. It does not feature 3D maps, but it's easy to use. Citymapper is the perfect app for people who live in a city with many public transport options. The most prominent feature of Citymapper is Get Me Home. It will store the location and give you the shortest possible route back home.
OpenStreetMap
OpenStreetMap is an Open-licensed navigational application that allows anyone to access it. People can use it and share data without registration. It has global map data operating on a unified tagging schema, with some variations. OpenStreetMap is a shared resource, and every person or organization can benefit.
The dangers of using map apps
Despite their ease of navigation, map applications are prone to privacy breaches. Prominent apps like Google Maps collect locational data in the background to keep tracking you. It will send small data snippets from your locations to Google to create a personality profile.
Later on, Google will use this locational data to detect buying patterns. Marketing agencies will buy this data from Google to design specific marketing campaigns. In short words, the places you visit have monetary value without your knowledge. So, you should disable Google location services from working in the background.
Another danger of map applications is that they sometimes take users through unpleasant routes. This makes it inconvenient and dangerous for the person relying on the app. The practice is to view the route before starting navigation to see if it's using a familiar route. If not, you can take an alternative route to reach your destination safely.
Use VPN Proxy Master for privacy
The only solution to protect your privacy is using a VPN to spoof your actual location. VPN Proxy Master is one of the best VPN service providers. You can use it to protect your privacy and stay safe while traveling to your desired destination. Google Maps would still give you navigation routes, but it won't track your current location to give you estimations. Even when it works in the background, it won't send data snippets to build a personality profile. A VPN will ensure your protection.