Blog
7 best routers for VPN 2022
7 best routers for VPN 2022
VPN Tips· 7 minutes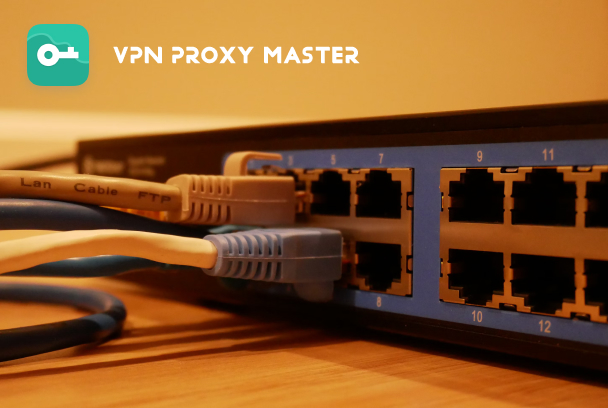 Did you know that you can use routers for a VPN? Your reason for doing so might vary but let us go through some of them first before we delve deeper into this topic. We all know that you can download VPN applications from the App Store for your Android device, Smart TV, and your computer. But things get a lot more difficult when you head away from Android and Windows devices.
Apple is a lot stricter about its ecosystem. They do not allow third-party applications on the App Store as easily, and they also limit what these applications can do. Thankfully, VPN Proxy Master does have an application for iOS as well. So, you do not need to worry about having to set up a VPN on your router if you use VPN Proxy Master.
Why do you need a VPN?
A VPN is a virtual private network that makes your online activity secure. It makes it so no one can find out what websites you are trying to open. People who are attempting to wiretap your connection or people who want to find out more about you will have more questions than answers. Whether they be government agencies or simple hackers. By using a VPN, you can make sure that your real IP address and location will always be safe from third parties when you visit a website. Advertisers will not be able to target you with their advertisements because they will not know where you are from.
People might think that using a VPN is shady, or that you have something to hide, but the truth is that government organizations and corporations use VPNs all the time. Your data is valuable. You should protect it. We live in an age and time where your data is more valuable than yours. Companies like Facebook create ghost profiles before you actually create an account in the first place. These companies track you without your consent or knowledge. If changing your IP address by using a VPN is an effective way of throwing them off, then we should all be doing this.
For home users, your quality of life will improve because you will no longer be bound to Geo-restrictions. Have you ever opened a website and faced a notification that the content you are attempting to view is not available in your location? Well, by using a VPN you can simply change your location without actually going anywhere in real life.
Why do you need a VPN on your router?
You might have any number of devices at your home. Alexa, Google Home, or even your refrigerator might connect to the Internet. If you are conscious about your privacy and security, then these different devices can actually leak your public IP address to the Internet. Unfortunately, you cannot install a VPN application on your toaster. In this case, you need to set up the VPN at a higher level. Setting up a VPN at the router is the best thing you can do for your home.
Because if your router directly connects to a VPN service for you, then that means all of your devices that use that router will be safe and secure. Your public IP address will change for the rest of the world. And none of your devices will be able to leak it out. Even Amazon will not be able to find out about your real IP address when you use Alexa.
Unfortunately, routers are incredibly slow, and VPNs require encryption and decryption, which is why you should actually be using a computer as a VPN router. We will talk about that at the end of this article.
Best routers for VPN you should know
But here we face a problem because not all routers actually support VPN connections. So, if you are purchasing a router for your home, make sure that it will support a VPN service. Not just that, but you also need to make sure that it will not clog up as more people connect to the router.
The first thing you need to keep an eye on is whether or not the router supports OpenVPN. If it supports OpenVPN, then it will also support the other VPN services out there. So let us talk about some of the best routers for VPNs in 2022.
Asus RX-AX86U
This beast of a router is the latest technology from Asus that makes sure that your networking capabilities are the best they can be. Wi-Fi 6 with speeds of up to 5400 Mbps. Combined with the latest technology means that your Internet is going to be as fast as it comes from your Internet service provider. Not to mention that with inbuilt RGB, you can change its colors to fit your room's décor.
With mobile gaming becoming more popular nowadays. This router comes with mobile gaming mode to minimize lag and latency.
Asus RT-AC86U
Another one from Asus and while definitely not the latest router in the world. This one will give you everything that you want. Built for the gaming enthusiasts out there, this router from Asus also supports VPNs. The antennas, the coverage, and everything else that you can think about this router is good enough for it to cover your entire mansion if you want it to.
It also comes with a built-in WTFast game accelerator to ensure that you always have the minimum ping possible in games. Because this router is compatible with OpenVPN, you can set it up with almost any VPN service out there.
Linksys WRT3200ACM
Do not look at the small size of this router or an expectation to be inferior. If you expect to have multiple people using the full capabilities of your Wi-Fi at the same time, then this is the router that you should pick up. With an enterprise-grade processor and an open-source firmware, this router will connect to any VPN you want it to.
You also have access to Linksys' mobile application where you can grant access to other people and set up parental controls for your children. The app lets you set up a secondary guest password without having to give up your real one. And more than anything else, you can set up prioritization so you can send the most bandwidth to the devices that matter the most to you.
Netgear Nighthawk® AX 5
This sleek router brings Wi-Fi 6 to your home so you can stream content in Ultra HD 4K/8K without your router sweating. In addition to the state-of-the-art hardware, Netgear also offers you NETGEAR Armor. Which is a cyber security application that keeps your data safe from online threats no matter where you are. Unfortunately, it is not free.
Similar to the Linksys application, Netgear also has its own app which lets you set up Wi-Fi for your guests and parental controls for your children.
TP-LINK Archer AX55
If you thought we were going to finish this article without mentioning TP-link, then you were wrong. This router looks like it belongs in a multinational corporation's office. With plenty of RAM and a robust CPU, TP-Link has proven once again that they are still capable of battling this one out.
While definitely not as good as the Asus ones, TP-link still might not disappoint if all you want is a home-wide VPN.
Asus RT-AC1300UHP
If you did not like the looks of the other Asus routers, then this one might just work for you because it has a much more corporate style it. With plenty of processing power and plenty of memory, this one can easily connect to a VPN service for you.
Unfortunately, routers cannot really encrypt and decrypt traffic as fast as we want them to. We will talk more about that at the end of this article.
pcWRT Routers
With routers that focus on security, pcWRT allows you to make your home's internet more secure without having to window-shop through complicated routers. All of their routers come with parental controls, and they have a 90-day risk-free trial with a full refund if you are unhappy.
But is a router really the ideal way to connect to a VPN? No.
Use a computer as a VPN router
Instead of spending an absurd amount of money on a router, you should purchase a computer and invest in a network card. There are plenty of tutorials on YouTube on how to set it up and you will be a lot happier if you do so because a computer is always going to be faster than a tiny router.
This will also give you better control over the actual network, instead of having to rely on the router manufacturers. But not just that this will allow you to use VPN Proxy Master on all devices in your home. Even if they do not have an application for VPN Proxy Master. And with a single click of a button, you will be able to move your entire house to another country altogether, at least digitally.
So, if you want to set up a home-wide VPN then we recommend getting a computer and using that as a VPN router instead of purchasing one.