Blog
Where to Stream UEFA Women's Euro in 2022
Where to Stream UEFA Women's Euro in 2022
Entertainment· 7 minutes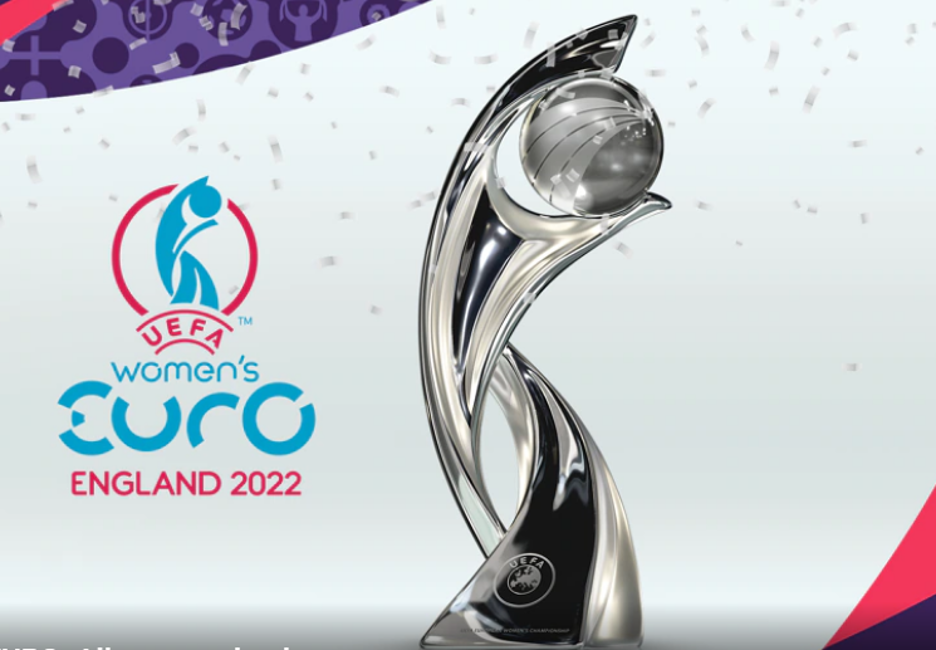 After a long wait, the summer of 2022 is about to get heated! The 13th edition of the UEFA Women's Euro is coming to England from July 6 to July 31. I don't know how you plan to spend your summer, but I am sure you don't want to miss being part of this tough competition. Sixteen national teams will battle it out to see who becomes the champions. Will the Netherlands retain their trophy, or is Northern Ireland coming to make some change? This blog will tell you how to watch this epic competition goal by goal, pass by pass, card by card, etc.
What are UEFA Women's Euros?
What are UEFA Women's Euros, and why is it gaining much attention? UEFA Women's Euros is a football competition that occurs every four years between the UEFA confederation national women's football teams. The tournament is the equivalent of the UEFA European Championship for women.
The inaugural Women's Euros was contested in 1984, with four teams competing (Sweden - Champions, England, Denmark, and Italy, respectively). The tournament was limited to four teams until expanding to eight teams in 1997.
In 2009, 12 teams competed, and the Euros began to be contested every four years. The Women's EURO 2022 will be the second tournament after UEFA increased the number of participating teams from 12 to 16.
Germany has been the longest-serving champion in the history of Women's Euros. They have won eight of the 12 competitions in which they competed. However, in 2017, the Netherlands hosted and won for the first time, making it a memorable year. Can England make the same history? England's best finish came as runner-up in both 1984 and 2009. Let us wait and see whether the miracle will happen.
The EUFA Women's Euros Qualification Processes
For the teams to qualify for the competition, 48 UEFA nations competed. When qualification began in February 2019, the other 47 teams competed for 15 slots in the tournament, with England receiving an automatic entry as the host nation.
The 47 teams pass through two stages in the qualification challenge: the Qualification group stage and the playoffs.
In the qualification group stage, the competition committee divides the 47 teams into nine groups, two of which are composed of six clubs and seven of which are composed of five clubs. They play each group's home and away games in a round-robin format. Along with the nine group champions and the three best runners-up, the top six finishers advance to the playoffs.
The committee splits the six teams into three groups in the playoffs and assigns each team to a two-leg home-and-away schedule.
As for this 2022 Euros, Norway has qualified for the tournament for the twelfth time, while Sweden and Germany will compete for the eleventh time. The lone newcomer for 2022 is Northern Ireland.
Along with Austria, Norway, and Northern Ireland, England has been assigned to Group A. The group champion and runner-up will proceed to the knockout stage, including eight teams.
UEFA Women's Euros 2022 Groups
| | | | |
| --- | --- | --- | --- |
| Group A | Group B | Group C | Group D |
| England | Germany | Netherlands | France |
| Norway | Spain | Sweden | Italy |
| Austria | Denmark | Switzerland | Belgium |
| Northern Ireland | Finland | Russia* | Iceland |
The Russian squad was suspended in February 2022 amid their country's invasion of Ukraine. UEFA has not yet said how their ban will affect the event.
Alexia Putellas is the reigning Ballon d'Or winner for Spain. She and fellow Spaniard Jenni helped Barcelona win the UEFA Women's Champions League for the first time last season. Barcelona has now won every game it has played thus far in all competitions.
Vivianne Miedema, Arsenal's prolific striker, will also play for the Netherlands. Additionally, Lucy Bronze of Manchester City looks to make an impression in her native England.
How to Stream the UEFA Women's Euro 2022
According to a recent report, ticket sales for the Women's Euros in England are soaring. UEFA reported on March 28 that they had already sold over 300,000 tickets for the forthcoming matches. This figure already established a new record for the number of tickets sold to a Women's Euro tournament. When you are not among those who have found a ticket for the event, don't miss being part of the game because we are here to help you stream the competition.
1. BBC
The BBC in the United Kingdom will broadcast live coverage of Women's EURO 2022 and every England Women's match. Additionally, the tournament will be streamed live on BBC iPlayer.
BBC iPlayer enjoys a large global audience. However, it would be best if you had a VPN to use it in places where it is geo-restricted
2. ESPN
ESPN has the right to the competition in the United States. Thus, it will show all the 31 games as part of their coverage. However, if you are outside the United States, you may not be able to enjoy the services of ESPN. You thus need a VPN to access ESPN from anywhere. With ESP, you will also be able to watch La Liga, F1, and more.
3. RTHS
RTSH is a streaming channel dedicated to the sport of love. The track has reached a deal with UEFA and will broadcast live coverage of the 13th edition of the Women's Euros in England. Unfortunately, residents of Albania are the only ones who can take advantage of the RTHS. You may, however, access these services from any location by using a trusted virtual private network (VPN).
4. TUDN
TUDN is an American-based Spanish sports channel. It will be giving live coverage of the 2022 women's Euros. You can catch all the 31 games live on TUDN if you are a United States of America resident. However, this won't be the case if you live outside the USA. Don't worry yet because, with a reputable VPN, you will still view live coverage through TUDN right where you are.
TUDN has a mobile app that you can install and enjoy the game in your comfort.
5. UEFA.tv
Selected matches will be broadcast live on UEFA.tv in select countries and territories. Beginning at midnight CET, you will be able to watch highlights of all of the games.
Stream the UEFA Women's Euro 2022 with VPN Proxy Master
Every streaming fan's toolkit should include a VPN. Why do you need a VPN?
For sports streaming, a VPN is a must-have.
Connecting to a VPN will allow you to watch your favorite sports channels on any network safely. Whether you're going abroad or merely to a different TV market, it is regardless of whether you're going abroad or simply to a different TV market. VPN Proxy Master encrypts all of your data and routes it through a secure tunnel, so you can view and control your traffic when you're away from home.
You can get around your ISP's bandwidth restrictions if you're watching from home by connecting to a VPN. When you use VPN Proxy Master, the ISP can't recognize or slow down the streams you are streaming.
Additionally, most streaming sites are geo-restricted to given locations, as we have seen above. You shouldn't be made to suffer because of your location. As VPN Proxy Master, we come in hand to help you bypass those geo-restrictions and enjoy every Women Euro 2022 game. VPN Proxy Master has more than 6000 servers in more than 50 countries, thus giving you a wide range of choices.
VPN Proxy Master also values your online privacy and uses bank-level encryption. The AES 256-bit encryption ensures that nobody can eavesdrop on your internet actions. Even your ISP cannot know what you do online, so that you will be enjoying faster internet speeds. You will be able to catch every football action live!
Lastly, VPN Proxy Master can protect up to six different devices with one account. The VPN is compatible with iOS, Android, macOS, TV, and windows. Therefore, you can ensure that your households are safe at a low cost.
Conclusion
Now that VPN is a must-have to enjoy the UEFA women's Euros 2022, you need to make sure that you pay for what you want.
VPN Proxy Master gives you a 30-day money-back guarantee. This gives you the ability to test its features, such as speed, to ensure that it's what you need. However, if the features do not satisfy you, you can easily access the 24/7 technical team and reclaim your money. With VPN Proxy Master, you can stream more sports live online for free.
Get VPN Proxy Master through the following simple steps;
Download and install the VPN Proxy Master on your device.
Log in to the VPN and connect to a server that supports your streaming.
Log in to your streaming service website or application.
Enjoy the live action without worry.