Blog
Stop using only Netflix! Here are 10 Netflix alternatives
Stop using only Netflix! Here are 10 Netflix alternatives
Entertainment· 10 minutes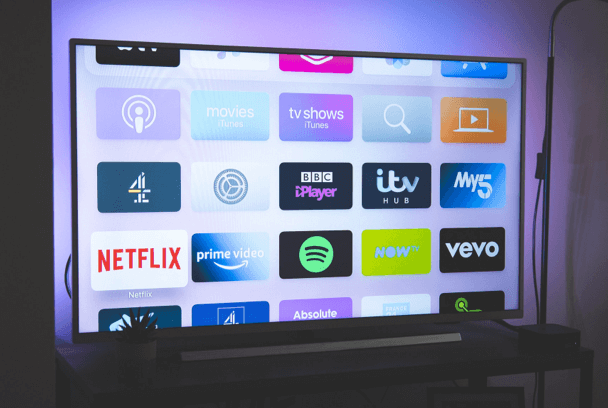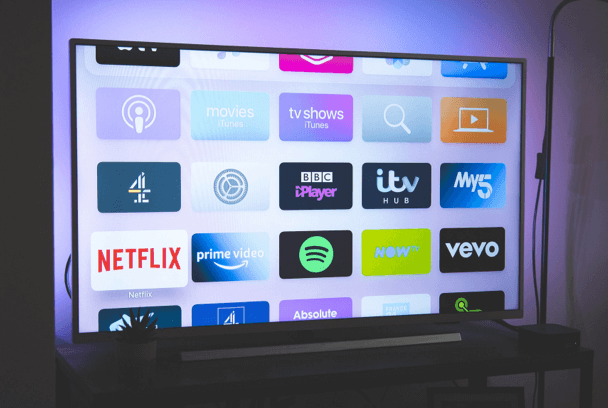 Do you love movies, documentaries, or TV shows? If you are a 'cinephilia', then you must have heard of Netflix. Netflix is an American-based streaming service that offers a wide variety of movies, documentaries, animations, e.t.c on thousands of devices connected over the internet. New TV episodes and movies are introduced every week, so there's always something new to explore! Additionally, if you have kids, Netflix has an option for kids, which gives parents control while their children watch family-friendly TV series and movies in their environment. However, you might want some Netflix Alternatives given the fact that Netflix membership is comparatively expensive.
Why is Netflix so Unique?
Have you heard of certain nice movies that can be streamed through Netflix but unfortunately when you try looking for them you can't find them? Or do you love traveling across countries and as a result, you miss some of your favorite shows when you change your location? Whatever TV series and movies you may view are determined by your geographic location, and in certain countries, the choices are quite limited. Netflix currently offers over 200 different libraries to choose from.
However, you cannot pick and choose which libraries you can use. Instead, Netflix selects the collection it gives you based on your region. This is because various shows and films do not reflect distinct places' social, religious, or political convictions. Perhaps you have tried changing your servers to a favorite country. Unfortunately, the Netflix streaming channel uses VPN blocking technology. Connecting to a VPN in your server may be unable to connect to Netflix. Instead, it shows something on the screen like this:
(image)
Thanks to technology, there are several other streaming services where you will stream your favorite shows and movies just the same way you do on Netflix. Why don't you try them out with our VPN to explore some Netflix Alternatives?
5 Free Netflix Alternatives
Tubi
Tubi, one of several new streaming services, is free to use! It offers a large selection of movies and TV series and content handpicked for children. Tubi may be accessed from its website and on iOS or Android smartphones. Additionally, depending on where you reside, you may download the app onto various devices.
However, when you are in other geographic locations like the United Kingdom and other European regions. Tubi looks at your IP address to figure out where you are when it comes to geo-blocking. You need not worry because we will help you access Tubi from anywhere. Here are the steps you need to follow;
Subscribe to VPN Proxy Master.
Download VPN Proxy Master and connect to American Server.
Launch Tubi's application or website. You can now watch from Tubi anywhere!
Pluto Tv
Pluto TV is another good streaming service you may not have heard about. It's a well-known streaming service that offers free streaming of movies, TV shows, and even live programs such as Fox Sports, NFL TV, Pluto Sports, etc. Also, Pluto TV applications can be found and installed on Android, iOS, Roku, Samsung TV, Amazon Fire TV, and Mac.
But there is a problem! It is only available in the United States due to content geo-blocking restrictions. As a result, if you try to view Pluto TV material outside of the United States, you'll see the following error:
"We're sorry, but Pluto TV is currently unavailable in your location. We're working hard to bring Pluto TV to this area, so stay tuned to find out when."
However, with VPN Proxy Master, now you can access Pluto TV anywhere without looking at your geographic location. Follow these three steps to watch one of the best Netflix alternatives anywhere outside the USA.
Download and Subscribe to VPN Proxy Masters
Connect to the US server
Connect to Pluto TV website or application, sign in and begin streaming.
Vudu
Vudu is a subscription-free portal that offers both free and paid content. Users may either rent movies and TV series for 24 hours or buy material that they can view on any device at any time. If you don't mind advertisements, free material is also a benefit. It's merely a platform for delivering digital material. You may register for free and view the platform's free content.
Vudu has a user interface that is similar to Netflix. Movies, TV, Free, and My Vudu are the categories that run down the top of the website.
What's more, it's is accessible as a native app on the majority of devices. In some circumstances, you may need to utilize a web browser, and the Chromecast requires an extra device to "cast" material.
It's nearly hard to watch a movie on VUDU while traveling. You'll get a geo-error notification even if you purchased the movie in the US and intend to watch it on vacation outside the nation.
VPN Proxy Master is all you need to access Vudu movies and shows from any location you are. With VPN Proxy Masters, your real traffic will be rerouted through one of its distant servers in the US. You'll get a US IP address practically quickly after connecting. As a result, Vudu will believe you are in the United States and offer you access to its restricted material.
When you're surfing the web, VPN Proxy Master also improves the security of your device. It has high-level encryptions that protect your device from any cyber attack or attempt at monitoring. Not to mention that it hides your real IP address, making your online activities anonymous.
YouTube
YouTube is a video-sharing website where users may watch videos uploaded by others and submit their own. Although the files are housed on the YouTube server, videos submitted to YouTube may display on the YouTube website and other websites. The site offers unlimited movies and even live programs for free. The following is a basic layout of YouTube.
Except in places where the platform is prohibited, such as China and North Korea, most individuals worldwide have little trouble accessing YouTube. However, some YouTube video is geo-restricted, meaning you can only see them if you're in the correct location, regardless of where you are. If you're traveling overseas and want an easy way around this, you're in luck. VPN Proxy Master is here to assist you in persuading YouTube to grant you access to normally restricted content.
Here's how to see YouTube videos that have been prohibited in your country:
Download and subscribe to the VPN Proxy Master.
Connect to a server in the country of your choice.
Go to the video you want to see and watch it!
IMDB
IMDb is a website that contains information about movies, television shows, home videos, video games, and internet streaming entertainment. It is a free, ad-supported streaming service to watch TV episodes and movies. However, like any streaming services discussed above, IMDb is also subjected to geo-blocking.
VPN Proxy Master is here to enable you, enjoy your favorite shows and movies for free anywhere.
5 Paid Netflix Alternatives
Disney Plus
Disney Plus has a huge library of on-demand TV and movies from well-known brands, including Walt Disney Studios and Walt Disney Television. The streaming service includes Disney's archived content and unique programs made just for consumers. Original shows such as "Loki" and "The Mandalorian" have dominated streaming TV, and unlike competitors, Disney's archive of famous Disney entertainment does not change month to month.
Subscribe to Disney Plus may view thousands of Disney movies and TV shows on their devices (smart TVs, phones, laptops, tablets, and gaming consoles). The subscription provides limitless downloads, allowing you to view wherever and whenever you choose. In the United States, Disney Plus costs $8 per month or $80 per year. You receive ad-free access to all of the service's streaming titles with a subscription. There is currently no free trial available for Disney Plus.
Amazon Prime Video
Amazon Prime Video, or simply Prime Video, is an Amazon.com, Inc. subscription video-on-demand over-the-top streaming and renting service available as a separate service or as part of Amazon's Prime membership. The following shows Amazon's prime video layout.
Amazon prime video services can be accessed through, android and OS applications; it can also be accessed through Windows Microsoft Store and their official website. Although Amazon Prime Video offers many episodes and movies, many of them are restricted by your nation or area. A virtual private network (VPN) is a common way to get around these regional restrictions and access Amazon Prime's international library. Regrettably, Amazon Prime is quite efficient at preventing VPNs, with just a few companies constantly succeeding in circumventing the VPN prohibition.
Have you tried accessing the movies, but your location restricts you? VPN Proxy Master is here to help you access and enjoy all the movies and series you need. This is what you have to do:
Download and subscribe to the VPN Proxy Master.
Connect to a server in the United States.
Go to the Amazon Prime video you want and watch the best Netflix alternatives!
HBO Max
Have you heard of HBO Max? If not, then you are probably missing the best streaming service. HBO Max offers a diverse selection of outstanding films and television series. It is the home of some of the most popular series globally, including The Big Bang Theory, Friends, and Game of Thrones. This is a great Netflix alternative for people who want to watch those popular series.
Even if you're using a VPN, you can have trouble connecting to HBO occasionally. If this has occurred to you, it's most likely because you're using a shoddy VPN or a shaky server. This problem should be resolved by connecting to a new server or switching to a reliable VPN, such as VPN Proxy Master.
Using VPN Proxy Master will help you open any content you need in HBO Max anywhere without exposing the IP address that may cause you to be blocked.
Apple TV Plus
Apple TV Plus is Apple's premium streaming service that requires a subscription. It's fully ad-free except for marketing for content and add-on streaming services within Apple TV Plus. The Apple Originals initiative has produced a slew of unique programming and films for the platform.
Apple TV Plus now features a family sharing option that allows six family members to share a single account. Even better, they can use their logins, eliminating the need to disclose your password.
Installing VPN Proxy Master on your Wi-Fi router is the simplest method to utilize a VPN on your Apple TV plus streaming. All devices connected to your network, including smart TVs and gaming consoles, will benefit from the full privacy and security benefits of a VPN. From the comfort of your couch, you can toggle your router's VPN on and off and change server locations with a few touches on your phone or computer.
Hulu
In the United States, Hulu is a premium streaming service. It provides video material such as popular television series and feature films. Hulu's content collection is available for $6.99 per month, but for $12.99 a month, you can enjoy a commercial-free experience.
Due to geo-blocking, Hulu is unavailable in most of the world outside of the United States. Should this deter you from trying to watch its films and television shows? Certainly not. Because we're here to assist you! VPN Proxy Master can get you access to all of Hulu's services.
Your need for new movies and shows travels with you when you travel. Even if you already have an account, if Hulu is your primary source of entertainment, you'll run into an issue. When you try to access Hulu outside of the regions where it is available, the streaming service will ban you. Sign in to VPN Proxy Master and access exclusive entertainment from Hulu, the best Netflix alternatives for people who would like to pay for streaming services.
Conclusion
Tired of the boring days? Or have you tried accessing the streaming services, but you are unable because your region is locked out? No need to worry because VPN Proxy Master has all you need to enjoy your favorite shows whenever you are, without fear of being blocked or internet insecurity. Use the best-in-class VPN Proxy Master to unblock the Netflix alternatives you like from anywhere. You can stream more movies with VPN Proxy Master.