Blog
How to clear your Facebook search history
How to clear your Facebook search history
How-to Guide· 7 minutes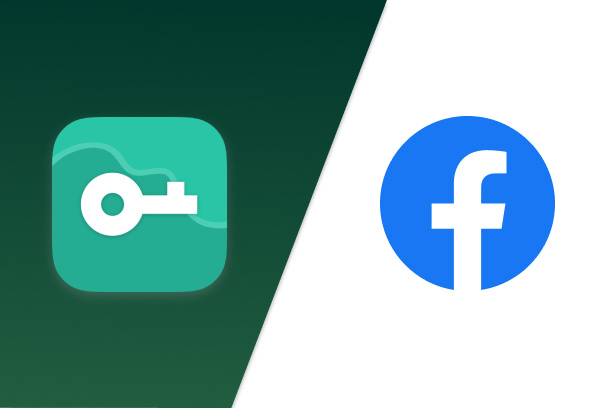 Facebook is a social network used by over 2.5 billion people in the world, which is around a third of the world's population! It creates an incentive for users to share their confidential information willingly in order to show their friends and family what they have been up to, Facebook then uses this information to show you advertisements relevant to you.
Why is Activity Log on Facebook?
Users can also see their own activity logged by Facebook in the "Activity Log" page under settings & privacy. The activities visible here are:
Videos you have searched for or watched;
Groups you have searched for;
Your comments, posts in groups, and comments in groups;
Pages, page likes, interests;
Which friends you have added;
All activity related to your Relationships on Facebook.
For a lot of people who are not tech-savvy, it often comes off as a shock that this Facebook collects so much information and stores it on their servers, but the fact that anyone with access to your account can view this activity should be a red flag for anyone who cares about their privacy.
Even if you are at work and logged in to your Facebook account, simply standing up and walking away for a few minutes without logging out can expose your activity.
Why do you need to clear your Facebook search history?
We use the internet a lot, we open Facebook and start scrolling, we watch videos shared by our friends or the pages that we follow, oftentimes we come across content that is questionable, but we do not think twice before moving on and scrolling to the next meme or video. Do you even remember how many videos you have watched over the years if not decades of using Facebook?
It is a similar tale to their search history. We often search for old friends or long-lost lovers, but Facebook and other social media websites do not offer an "incognito mode" where your search history or activity is private. Instead, Facebook stores your search record in their activity log, and you must manually delete it.
Who can view my Facebook search history?
According to Facebook, no one except the account holder can view their Activity Log and thus their Facebook search history. But this is not exactly a secure solution because anyone with access to your account can access the Activity Log without any hurdles. While it is true that other Facebook users cannot see what you have searched for, someone with access to your computer or mobile devices, or someone who knows your password can view everything in your search history as well as all the other information in your Activity Log.
As we get older and start sharing our homes with other people in our family, our devices and social media become less private. Partners often know each other's phone passwords and kids most definitely know their parents. While most people have nothing to hide from their loved ones, the same is not true for everyone.
How long does Facebook keep my search history?
There is no actual limit, Facebook keeps your search history forever! If you go to the search history section in your private Activity Log, you can start scrolling and quickly find out all the times you have searched for your ex over the years.
It is a trip down memory lane to view all the different things and people you used to be interested in. But there is no point in keeping this information around, when will it ever help you to find out what exact date you searched for someone? While sure, this information could be helpful if you wish to track your steps and find something you once found in the past, we do not think relying on the activity log is the right way of doing that.
How to clear your Facebook search history
While Facebook does collect an absurd amount of information about you, thankfully there is also an uncomplicated way to delete this history so that no one can snoop around in your past interests even if they have access to your account.
This is a permanent action though, once deleted there is no going back! And you will need your login credentials for Facebook in order to access this section so run and grab them if you wrote them somewhere.
Accessing your search history
In order to access your search history, log into Facebook and from the top-right menu:
Select "Settings and Privacy";
Then select "Activity Log";
Under "Logged Actions and Other Activity" select "Search History".
Now you can view all the searches you have ever done on Facebook.
Deleting only one search from your history
You can delete a single search record from your history without having to delete all of it, simply scroll to the record that you wish to delete and click the three dots next to it, then click "Delete"
This leaves the rest of your search history intact; you can only delete the records that may cause problems or searches that you wish to hide from your peers.
Deleting all of your search histories
Follow the above steps to access your search history and on the right side, just before the first record, there is a "Clear Searches" button.
Keep in mind though that this is not a reversible process. Once you delete your search history it is gone, forever.
Why are you deleting your search history?
Depending on what your reasons are for deleting your search history, simply removing the records from your Activity Log might not be enough. There are a lot of other agents that monitor your activity on the internet ranging from law enforcement agencies and your internet service provider to malicious people around you that may have tapped into your network.
While it is true that deleting your Activity Log from Facebook will hide it from others who may have access to your account, it will not hide the fact that you have been using Facebook from people who have access to your network.
How ISPs monitor your online activity
Internet service providers set up their DNS servers to translate domain names to IP addresses. This is how your computer knows where to go in order to reach facebook.com but this is a double-edged sword because your ISP also finds out what website you are using.
In addition to this, even if you use third party DNS servers instead of the default ones set up by your ISP, any competent ISP logs the back-and-forth requests between your computer and the website you are using. Local governments and laws require them log this activity for a time being and they provide it to authorities without any second thoughts about your privacy.
Using VPN Proxy Master to stay secure on the internet
VPN Proxy Master is the tool you need to stay safe and secure on the internet. By using VPN Proxy Master, you can use the internet anonymously and be safe from any third party interested in your activities. Corporations, enterprises, small businesses, and individuals across the world use a virtual private network like VPN Proxy Master to keep their online activity secure. You may also clear search history on other social media and browsers.
How does VPN Proxy Master keep you secure?
Virtual Private Networks hide your real IP address and instead divert your traffic through their networks to make it anonymous. Doing so hides your IP address and your location from the websites you are accessing. But hiding your identity from websites is not a VPN's only purpose. More importantly, a VPN service like VPN Proxy Master makes your internet connection impossible to monitor.
VPN Proxy Master encrypts all traffic to and from your computer and their servers. Saving you from monitoring and tracking on both sides of their network instead of only hiding your IP address and location. Anyone interested in wiretapping or getting into your network will be unable to decipher your internet packets.
How many devices can you use with VPN Proxy Master?
At a single time, you can have up to six devices connected to VPN Proxy Master's servers simultaneously. Meaning you can share a single account with your family to protect all of them from online tracking as well as yourself. VPN Proxy Master has applications for use with Windows computers, Macs, Android devices, iPhones other iOS devices, and all of the most famous smart TVs.
Can I use VPN Proxy Master to bypass geo-restrictions?
Netflix and other streaming services use geo-restrictions to block content to viewers based on their current location. Netflix does this by using your IP address to locate where you are currently using it. While a VPN can help you change your IP address, Netflix and many other streaming services have figured out a way to block most IP addresses that VPN providers use.
VPN Proxy Master however has special streaming servers just for this reason. These are servers that are different from the generic VPN servers, you can use these to stream high-quality content directly from Netflix while also bypassing their geo-restrictions.