Blog
How to bypass internet shutdown
How to bypass internet shutdown
How-to Guide· 6 minutes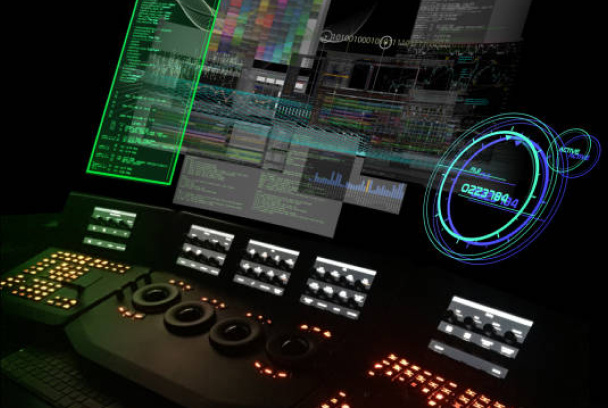 Can humans fathom a world without the internet? It's a minor glitch. Everyone seems to run scrambling trying to fix it in case they missed something in the five minutes they were offline. While most people are unfamiliar with the concept of internet shutdowns, it happens more frequently than we imagine. This phenomenon occurs less frequently in the West. But nobody is immune to internet shutdown. Shutdowns occur for many reasons mainly, cyberattacks, censorship, natural disasters, police, security, or national threats or errors. 
Some of the most recent internet outages have happened. For example, the internet in Egypt was shut down to stop mobilization for anti-government protests in 2011. In 2012, the Syrian internet was shut down as well. What's more, in 2016, Multiple Denial of Service Attacks (DDoS) caused a significant internet outage across Europe and North America. These shutdowns become more frequent. And with the world at the edge of a precipice, how can people ensure they have access to the internet in times of dire need? How to protect our digital privacy?
What is an internet shutdown?
An internet shutdown is an intentional disruption of all internet-based communication. It's true that the internet becomes unavailable or inaccessible in a particular region. These restrictions on access to the internet are on the rise. Furthermore, the news of frequent government-mandated disruptions reaches our homes, reeking of foreboding messages. Can this possibly happen to us, too?
Why there are so many internet disruptions? Internet disruptions are primarily driven by national security and political concerns. These shutdowns are mainly state-ordered and thwart the rights of many individuals demanding a right to freedom of speech. In a time of global crises and impending wars, having something as simple as access to the internet might prove lifesaving.
The online world
It is undoubtedly a helpful analogy to think of the internet as a separate world. Different sets of rules govern it. There is a legal activity, and there is also illegal activity. Our presence there is meaningful and being disconnected feels as if someone severed a vital limb. In 2019, there were approximately 4.4 billion users online. Cybersecurity ventures predict that in 2022 the internet will boast 6 billion users worldwide. By 2030 this number will morph into more than 7.5 billion users.
The internet is becoming a necessity. A tool for self-expression, for individuality, for freedom of speech. Temporarily shutting it down for long periods under the guise of political and national security is preposterous. It is akin to withholding the air we breathe. It is not a luxury but a necessity.
What happens during an internet shutdown?
Internet outages directly impact people. It impacts business and livelihoods. And it will cause a negative impact on the economy. Research indicates that blackouts are occurring more and more frequently. What's more, it affects millions of people worldwide. The government "switches off" the internet by blocking access. Sometimes it's the entire online world, and sometimes only particular websites and web services. Human rights activists worldwide express concern that these outages signify repression around the world.
New data analyzed by BBC strongly suggests that internet disruptions are more commonly linked to times of protest and unease in a particular region. When asked to comment on these outages, governments cite that every measure taken is to ensure complete public safety and security. In times of unrest and unease, fake news spreads like wildfire, and to thwart these flames, these outages are essential. Critics, however, are not so sure of this explanation. The porcelain that they use these outages to stifle any sign of dissent.
Internet Shutdown: critical insights
Most shutdowns have taken place in Asia, followed by the Middle East and North Africa. The United Nations declared internet access is one of the fundamental human rights in 2016. Achieving universal access became one of its Sustainable Development Goals. Not all leaders, however, agree with this sentiment. The impact of the outages varies depending on the scale of the outage. There are localized disruptions where the government only blocks specific social media platforms like Facebook and YouTube. Country-wide disruptions block all internet traffic.
"Throttling" is a form of internet blockage. And it entails slowing down internet services. This makes it impossible for people to live stream, upload videos, images, or partake in other activities that require good internet access. Access Now, a digital rights group, claims, "It seems more and more countries are learning from one another and implementing the nuclear option of internet shutdowns to silence critics or perpetrate other human rights violations with no oversight."
How to circumvent internet shutdown
The United Nations Human Rights Council stated that internet blackouts are a human rights violation and they strongly condemned such violation. Indeed, internet blackouts obviously violate one's digital rights. Nevertheless, Internet blackouts are becoming commonplace; it is essential that we prepare ourselves in case we experience one.
Following are some of the ways we can use to bypass internet disruptions.
Using a virtual private network (VPN)
A virtual private network or a VPN acts as a portal between two devices. VPN provides the user with a connection that is encrypted to assure anonymity. When using a VPN on our phones or computers, people immediately connect to a VPN server located overseas. What's more, a reliable VPN could hide your IP address. That is, with a VPN, we can use the internet as if we are located somewhere else in the world. VPN like VPN Proxy Master is one of the safest and easiest ways to bypass internet disruptions.
VPN Proxy Master offers us strong encryption to secure our data online. It boasts more than 6 thousand global servers across more than 50 countries! It will provide us with ultra-fast access to the internet and can be used to protect six devices simultaneously. VPN Proxy Master is available on Windows, macOS, Android, iOS, Google Chrome, Smart TVs, and more.
Proxies and circumvention tools
These tools help bypass censored websites and help users browse the internet anonymously. Individuals become undetectable to ISPs and the government. This is because users channel internet traffic using a different computer known as a proxy. Some circumvention systems that can help you bypass internet blockages are Psiphon, Lantern, Tor, and Tails.
Mesh Networks
Governments are also known to shut down telecom systems during intentional internet disruptions. This reduces the internet's quality so much that it becomes barely usable. The only way to redeem this is to search for an entirely new network altogether. Mesh networks allow direct connections between devices. They automatically connect and configure based on the strength of the incoming signals. These decentralized networks are hard to simply shut down and thus are resistant to disruption.
Conclusion
An internet shutdown is very daunting. It signifies the throttling of freedom of speech. Also, they are terrifying if it happens amidst national emergencies. Experts believe that the frequency of internet shutdowns is gradually increasing. As a result, they become extremely common and normal. Governments justify this under the guise of national security while the population slowly becomes complacent with their decisions. Using some of the techniques mentioned above, we can rejoin and remain connected to the digital world.