Blog
Guide to Deleting Your Facebook Account in 2022
Guide to Deleting Your Facebook Account in 2022
How-to Guide· 5 minutes
If you are looking to delete your Facebook account the great news is that it's no longer a ping and stressful process, quite the opposite actually! You either have the option of deactivating it temporarily or deleting it permanently, the choice is yours!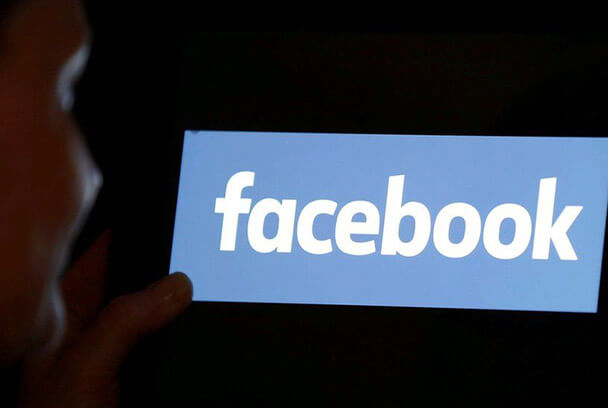 Facebook isn't exactly well known for keeping your information private! There are so many scandals regarding Facebook that have happened which have caused its users to become extremely concerned about their privacy online and quite rightly so!
There was the Cambridge Analytica fiasco, this was when millions of Facebook users had all of their data harvested, it wasn't that long ago therefore it's still fresh in people's minds! Something like that happened really makes you question whether you should have a Facebook account or not!
Facebook really has a lot to answer for considering they share all of your sensitive information with numerous different firms, they even previously asked USA banks for their customers' financial information. You don't have to be a genius in order to catch Facebook being shady!
It doesn't stop there! There was a huge security breach where around 50 million users had their security tokens compromised. This is most definitely enough to make some people want to leave this social media platform for good!
WHAT IS THE DIFFERENCE BETWEEN DEACTIVATING AND DELETING YOUR ACCOUNT?
It's crucial that you fully understand what the difference is between deactivating and deleting your account. If you decide to deactivate your account your data will still be kept on the account t in case you decide to activate it again at a later date. If you delete your account altogether you will obviously lose all of your data for good as there's no way of retrieving it.
Deactivating your account
1、Only you will be able to see your profile, no one else.
2、Certain information such as sent messages etc will still remain visible.
3、Your name will still show up on friends lists, this only applies to your direct friends.
4、Your name, your posts, and comments will still be visible to the admins of groups that you've joined.
5、You will still be able to keep using your messenger account.
You can actually describe your account indefinitely however if you log back in or use the same account to log into a connected app or service this will then prompt the reactivation service.
Deleting your account
1、You will never be able to reactive it again.
2、Everything which you have uploaded to your account will disappear forever.
3、Apps where you previously used your Facebook account won't be accessible via Facebook log-in anymore.
4、Certain information such as messages which you have sent to friends won't be fully deleted as they will still be visible to them.
5、You won't be able to still use your messenger account.
If you delete your account and then decide to change your mind the good news is that Facebook actually gives you 30 days to think about the decision you have made, once that period expires all of your data will disappear forever.
DELETING YOUR ACCOUNT FOREVER!
If you've decided that you definitely want to delete your account then follow these simple steps in order to delete your account for good!
1、First go to your settings page, you can also click the arrow in the top right-hand corner and get access to your settings there.
2、On the left-hand side you will see a list of settings that are available. Click on your Facebook information followed by deleting your account and information.
3、You will then see a page appear with suggestions for deactivating your account or downloading your information. If you have no interest in any of these options then just simply click on "delete account"
4、You will then need to enter in your password, once you have done this click on continue.
5、That's it! That's all there is to it! Your account is now deleted!
As you can see it's much easier to delete your account these days than it was previously. Did you ever try and deleted your account before? If you did try then you will remember it being an extremely difficult process, with a lot of back and forth between the Facebook help center and well-hidden settings. Thankfully things are a lot simpler now!
If it's just the case of deactivating your account you can follow these simple steps :
1、Firstly you will need to follow steps 1 & 2 from the permanent deletion guide. Go to settings then your Facebook information followed by deleting your account and information.
2、Next click on deactivate account.
3、Alternatively you could go to settings, general, and then reactive your account.
4、Now you need to enter your password when prompted to do so and then click continue.
5、Your account is now deactivated!
DELETING YOUR FACEBOOK INFORMATION
If you want to delete your Facebook information by yourself to make sure that you are contributing to the process then you can definitely make things go faster by deleting specific parts of your content manually. If you decide to do this it means that you will be reducing the 90-day deletion process that Facebook has quite significantly.
Here's how to contribute to delete your information :
1、In your settings page click on your Facebook information and then activity log.
2、You also have the option of clicking on the activity log button which is in your Facebook profile. Your activity log is part of the "filters" panel which lets you view as well as delete comments and posts.
It's obviously a lengthy process having to go through all of your Facebook content so it's entirely up to you whether you want to spend the time doing this, especially when Facebook does it for you! No hassle to you and no time spent searching through your account! Easy peasy!
However, if you want to keep your Facebook account but you have major concerns about your privacy, you can always install a VPN! That way you can still enjoy all of your social media accounts but keep private and safe while using them. VPN Proxy Master would be my top recommendation for sure! You are 100% secure so there's no need for you to worry about your privacy any longer! With military-grade encryption and the best privacy features, you won't be disappointed!