Blog
How to set up a VPN router 2022
How to set up a VPN router 2022
How-to Guide· 7 minutes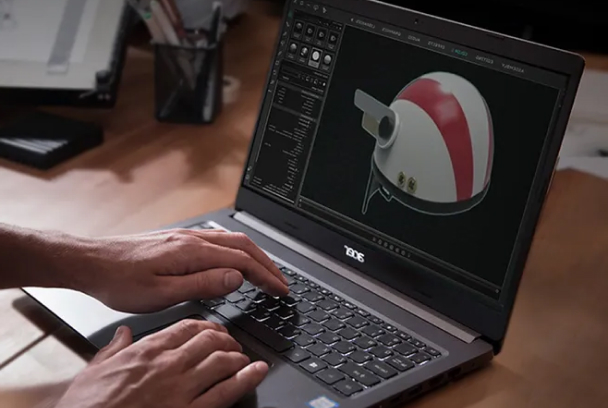 Although a VPN may help secure your privacy, some people choose not to complicate their device usage. However, using a VPN on your router eliminates any potential inconvenience by simultaneously protecting all of your devices.
Setting up a VPN on your router is a great way to improve your online security. No matter where you live or work, you can protect your whole network by connecting all of your devices to a virtual private network (VPN). All devices connected to your WiFi network will have safe internet access and utilize all VPN features.
What is a VPN Router?
A VPN router operates in the same way as a traditional VPN. Your internet traffic is diverted via virtual private network (VPN) servers, enabling you to access the internet entirely unhindered. Anyone attempting to spy on you will be unable to see any of your activities, whether they are petty criminals or data-hoarding multinationals.
A VPN on your router delivers network-wide internet protection. Once a router is configured to download VPN software, all devices connected to the network will benefit from VPN protection. This includes devices that, in most situations, cannot utilize VPN software to its full capabilities, such as many smart home devices. This video shows how a router VPN works in detail.
Why is it essential to have a VPN Router?
Having a VPN router might make things simpler if, for example, every family member uses VPN services daily. You have many devices in your house that require an Internet connection to function correctly.
A VPN on your router may provide several benefits to you and your family;
Ensuring Security to Your Online Activities
The internet is a dangerous environment, full of spies, malware, and other forms of cybercrime. Because of the VPN's use of strong encryption, your online activities are hidden from prying eyes.
When it comes to internet security, you'd be considerably less anxious if you could extend this veil of invisibility and protection across all your gadgets. Having a router that automatically connects you to a VPN eliminates the risk of forgetting to switch it on.
Connection to Multiple Devices at once
A router with a VPN removes the need for any additional simultaneous login limitations. While every VPN service offers multiple device logins, there is a limit to how many devices may be connected simultaneously.
To utilize a VPN-enabled router, connect your devices to the WiFi network as standard, and it will route all traffic via a VPN's encrypted tunnels.
Connection to Multiple Servers
Usually, you would have to log into and start a VPN service on every device you wanted to be connected to the VPN each time you tried to connect. With a VPN configured on your router, you can remove the need to constantly turn on and off all of your devices because you will instantly connect to your private VPN the moment you connect to the WiFi network of your router.
The Cons of VPN Router
It is Costly
Having a router linked to a VPN all the time gives excellent protection. The only issue is that the router itself may not operate as a VPN client.
A router must function as a client to connect to a VPN. So you may need to buy a new router that is compatible.
Low VPN Speed
Multiple devices connecting to the same VPN server might dramatically slow down internet performance.
As a result, it is always advised to test a few VPN servers to see which one works best while connected to several devices.
How to Set UP a VPN Router
For Windows users
You may set up a virtual router for Internet access on your computer. You will have the ability to share your internet connection with others if you use this particular router.
The most effective method of doing this is via a Virtual Private Network or VPN.
Some software and hardware are required to set up a virtual router on your computer.
To begin, you'll need:
1. A computer with the Windows operating system pre-installed on it.
2. A VPN; To set up a virtual router on a Windows PC, you must first subscribe to a VPN service, of which we strongly suggest VPN Proxy Master. VPN Proxy Master is compatible with the OpenVPN VPN protocol.
3. Admin Access is granted to the administrator; Either the computer must be yours or have administrative access to use it. You will be unable to configure the virtual router unless you have administrator capabilities.
Simple steps to follow in setting up Virtual Router
1. To configure your virtual router, open a command prompt window on your computer. First, write "netsh WLAN set hostednetwork mode=allow ssid=key=" followed by a period.
2. To avoid confusion, you should replace the terms "MY-NETWORK" and "MY-PASSWORD" with the name and password of your choosing. The passcode ought to be a phrase that you will recall but that others may not guess as readily as you. Once you've decided on a network name and password, hit "Enter" to confirm your selection.
3. After completing the preceding text, the additional text will display underneath it. This informs you that your virtual router has been successfully installed and configured. Once the reader has completed loading, enter "netsh WLAN start hostednetwork" and hit the "Enter" key to activate the network.
4. Ensure that your network adapter drivers are up to date if you do not get confirmation that your hosted network is operational. Then, repeat the steps outlined above.
5. The next section of text will come after this one. Let you know when your virtual router is ready to go! "netsh WLAN start hosted network" must be entered after the text has completed loading.
6. Check your network adapter drivers if you don't get confirmation that your hosted network is up and operating. Then go through the steps again.
8. You may now use your VPN application once your virtual router is available and others can connect to it. To activate the TAP-Windows Adapter, ensure that the protocol is set to OpenVPN in the network settings.
For macOS users
Are you using a virtual router on your Mac to link your Apple TV to a VPN? This is simple to do with the help of your Mac's built-in settings.
What you'll need for setting up a VPN on your virtual router is:
1. A machine is running the macOS operating system with a Wi-Fi adapter.
2. As long as your Mac has ethernet connectivity, you may plug in a USB ethernet adapter.
3. A VPN membership
Set up a VPN on your mac
Unless the VPN is explicitly configured, other devices will not connect to it. To set up a virtual private network (VPN) on your Mac, follow these simple steps:
1. Make sure you're signed up with a reputable VPN service. Our recommendation for (virtual) routers is the VPN Proxy Master service. Many alternatives are available with this service.
2. On your Mac, go to "System Preferences" and choose "Network."
3. Choose the "+" symbol from the toolbar to add a VPN. Then choose "L2TP over IPSec" from the drop-down menu and give the VPN connection a name under "Facility name."
4. You may now make changes to the VPN's configuration. Select "Default" from the drop-down menu under "Configuration." On the website of your VPN provider, look for the server address of the server you'd want to use and copy it down. Input the address into your settings. Last but not least, provide the account name associated with your VPN subscription. Select "Identity control settings" from the drop-down menu and input the password for your VPN account.
5. Check that you are connected to the internet using an ethernet wire before proceeding. You may find out more about this by going to "System Preferences" > "Network." This is required because you cannot receive and broadcast WiFi signals simultaneously on a macOS computer.
6. Select "Share" from the "System Preferences" drop-down menu.
7. On a new screen, In the drop-down menu next to "Share your connection from," choose "USB ethernet" or "Ethernet." Some Macs don't have an Ethernet port; therefore, you'll need a USB to Ethernet adaptor. The connection is USB ethernet. To avoid using an adaptor, choose Ethernet.
Conclusion
A lot of conveniences come your way when you use a VPN router. But it is also sure that the VPN service you choose plays a vital role in the VPN speed, encryption level, and protection efficiency.
VPN Proxy Master offers you the most reliable, secure, and compatible configuration on your Windows laptop and MacOS. Buy your best premium today and enjoy browsing all through.