Blog
How to delete your Twitter account permanently
How to delete your Twitter account permanently
How-to Guide· 7 minutes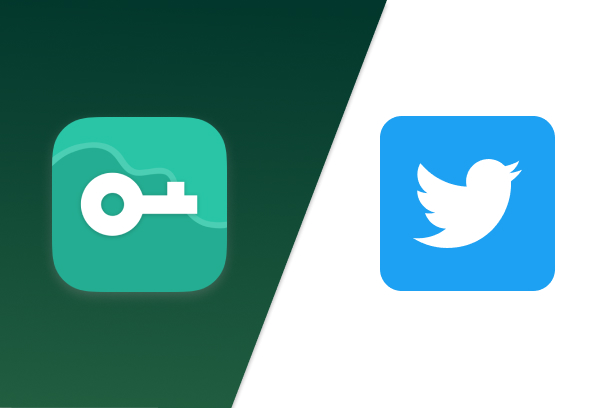 Twitter gained popularity because of its layout and usage. Twitter allows you to share posts and upload photos and start hashtag campaigns on your feed. When you tweet a post or a photo, it appears on your profile. Other people who follow you can view your posts on their feeds. In the same way, you can view other people's posts on your feed.
Despite all the qualities, people are deleting their Twitter accounts. There are many reasons behind this, but it consumes a lot of time and energy. Moreover, there are so many privacy concerns that are making people think. Many people realize these issues, but they like using this app and don't want to delete it. You can curb the privacy issue by opting for a VPN service. Simply can get VPN Proxy Master and enjoy an extra layer of privacy. This will conceal your IP address and help you enjoy the perks of using Twitter.
While everyone is using social media and enjoying it, it comes with consequences. Internet privacy issues on Twitter are not something you ignore. These issues are not only faced by public accounts but private accounts too. That is why people have started deleting their Twitter accounts permanently.
How to delete a Twitter account permanently?
Are you looking for a complete break from Twitter? Sometimes it's good to take a step back from everything going on and focus on yourself. We want you You should know to know something important before you take a look at the step-by-step deleting process. You can't delete your Twitter account right away. You have to deactivate it first, and then after a short period, the account is not there anymore. This will help you understand how to delete your account on your mobile devices and desktop.
How to delete Twitter on Mobile
Individuals use the Twitter app on their mobiles because it is accessible and easy to use. Let's look at the step-by-step process of deleting Twitter on your mobile.
The first thing you have to do is tap on your profile icon at the top of the screen
From there, enter the Setting and Privacy menu and then tap Account
Click the Deactivate Your Account option in this section
Tap Deactivate
Enter your account's password when prompted on the screen
Tap Deactivate again and follow this up by taping Yes
This will deactivate your account. After a 30-day deactivation period, it will be permanently deleted.
How to delete your account on desktop
Visit the website of Twitter at the official website.
Log into your account
From here, click your profile icon at the top right-hand side corner.
Further select Settings and Privacy from the drop-down menu
Scroll to the bottom of the page and select the Deactivate Your Account option
After this, you will come across some vital information. This information is about the consequences of deactivating your account. Make sure you read this information.
Click Deactivate
This will redirect you to a new window. Enter your Twitter password and click Deactivate Account.
You have finally deactivated your account. For deleting it permanently, you need to keep it deactivated for 30 days.
When you complete deactivating your account, Twitter will keep your data for 30 days. Twitter starts purging your data after the deactivation period is over. When this process is complete, your Twitter account will be gone forever.
Yet, if you log into your account within the 30-days, you will reactivate your account. To delete it completely, you need to keep it deactivated for 30 days and not log into it.
Why do people delete Twitter account
People have started to take a permanent break from social media, and privacy is one of the main concerns. This is where VPN Proxy Master steps in to help you maintain your privacy. You can use any social media platform with the help of a VPN. This will help you keep your identity hidden and your data safe. Let's look at some reasons why people are deleting their Twitter accounts.
Reclaim their privacy
Twitter has privacy settings. These settings allow you to choose who can see your posts and other personal information. The settings can be confusing. You don't always get the hang of this information. Moreover, if this gets misconfigured, your privacy can be compromised. Anyone can invade your privacy within a few clicks.
Every post on your Twitter account has an address. You might have complete privacy on your account, but anyone can copy this address. With the help of basic tools, hackers and scammers can use this address to view your private posts. Privacy on these platforms is almost non-existent. It is easy to crack the privacy settings and get into your private account.
The platform compromises your security and privacy. Using Twitter can put you at risk of external attacks by cybercriminals. Once a hacker views your private posts, they can learn a lot about you. They can use this information to exploit and harm you. You can use VPN Proxy Master to have an extra layer of security and anonymity.
Make better use of their time
We all have heard that time is money and we can't keep wasting it. Social media platforms like Twitter can be very addictive. They design it to keep users engaged. The combination of long feeds, retweets, and trending hashtags can draw you in and make you want more.
You might have noticed that you stopped for a quick check and ended up spending an hour on Twitter. Even if you gave it a few minutes, do you realize how many times a day you look at social media?
You can add this time up and see for yourself. People have started to take a step back because they want to be more productive. They have realized that deleting Twitter will free up their time for other better things.
Stop obsessing over likes and retweets
Likes and retweets are the currency of social media. The more you achieve, the more satisfied you are. This is a never-ending loop, and once you are in this loop, it's challenging for you to come out. It is very common to get addicted to seeing those numbers click up after posting a tweet from your account.
This not only keeps you addicted but also it also has a negative impact on you. The number of retweets and likes gives you a sense of validation. You start seeking approval from these numbers. When these numbers don't go in your favor, you start to feel the pressure.
This obsession over likes and retweets can make you worry all the time. That is why people are deleting Twitter accounts. This will help them stay positive and enjoy more important things in life. It further helps them get out of the habit of seeking validation through likes and retweets.
Tips before you delete your account permanently
You can have any reason to leave Twitter permanently. Before you do that, you need to know a few things.
If the reason behind deleting Twitter is a privacy issue, you can do something about it. If you like Twitter, then you can either change your Privacy settings or use VPN Proxy Master. This might be enough to hide your data.
Before deleting your account, you should change your username and email address. This way, if you ever plan to make a Twitter account in the future, you can use the same username and email address.
If you think all your information will vanish after deleting your account, you're wrong. Your information won't be searchable on Twitter. Yet, other search engines like Google and Bing will have your data. They will have your old posts, and you can't do anything about that.
It can be hard to part ways with the data you've generated on Twitter. Before permanently deleting, you can download your data archive. That will only provide you with partial data. It won't include direct messages, your posts, lists of favorite tweets.
Don't forget to clear your browsing history!
Conclusion
Whether you use Twitter on your smartphone or desktop, you will face privacy issues. Your desktop and your phone have plenty of data stored in them. Data could include images, emails, and other social media accounts. Connecting to Wi-Fi allows you to share your data with anyone over the internet. Whether your network is secure or not, you can share the data. Certain websites tend to save your data, where privacy concerns arise. You can use VPN Proxy Master to avoid these issues, and you use the internet and social media without any worry. This will help you hide your IP address and save your data on the internet.