Blog
10 Netflix originals you must watch in 2022
10 Netflix originals you must watch in 2022
Entertainment· 7 minutes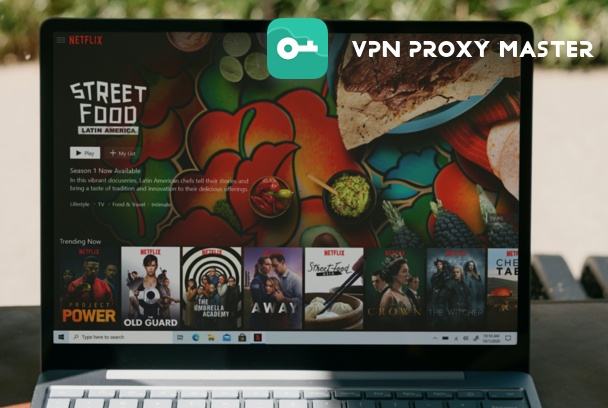 Netflix is a subscription-based live streaming content company. It includes, seasonal shows, short-films, documentaries, and movies. Netflix has its own productions released under the name of Netflix originals. In October 2021 it has about twenty-one million subscribers. You can access Netflix through a web browser, its mobile application, or even through smart TVs.
Since 2022 has just started, we have started receiving some sneak peeks of the shows that will be releasing this year. So, keep your popcorn nearby as some of the potentially best shows of the new decade are on their way.
10 Netflix originals you should wait for 2022
Before we step deeper into this list, keep in mind that these shows are still pending a release on Netflix, some of them have not even finished filming yet while others are currently in the editing phase. Some details might end up changing down the line.
1899 (TV series)
The of this show is the last year of the 19thcentury, it is also the time period during which the story of 1899 takes place. People from Europe are leaving to start a new life in America, and they book passage on a ship. The show revolves around a migrant steam ship which was heading westward with European passengers along with their luggage, suddenly they spot another migrant ship adrift on open sea and their journey turns into a horrifying nightmare
Lost Ollie (TV series)
An upcoming series, Lost Ollie is the story about a toy that is searching for the boy who lost him. They were best friends until their separation in a resale shop. We will follow around Ollie as he meets other toys and continues his journey to find his lost friend. The show follows the story of a children's book: Ollie's Odyssey, and similar to Netflix's previous adaptions of children's books, you can rest assured that you as a grown up will still enjoy it just as much as the children you watch it with.
If you want to find out more about Ollie journey, then tune into the show when it is released on Netflix.
Stranger Things, Season 4 (TV series)
Science-fiction meets horror and drama in this series. The fourth season of Stranger Things will release in 2022 and we will see a certain character return. The only information we can tell you about the show is that it is about a young boy that disappears and leaves a small town behind him to uncover all sorts of magical and science-fiction mysteries.
Stranger Things is one of the most popular Netflix shows out there and when Netflix delayed its fourth season due to the global pandemic, let us just say that people were upset.
Code 8: Part II (movie)
Code 8: Part II is a Canadian science fiction action film directed by Jeff Chan. The film follows the journey of a teenage girl fighting to get justice for her brother's murder by a corrupt police officer. Since she is a witness to her brother's murder, she becomes the target. Seeking help, she teams up with an ex-con and their former partner in crime.
Texas Chainsaw Massacre (movie)
Texas Chainsaw Massacre is an upcoming horror film with an aimed released in mid-2022. The story is about a small group of friends as they head towards the remote town of Harlow, Texas to start their business venture. But just before reaching their destination their joy turns into a horrifying nightmare. Fans of horror movies might know of another movie named "The Texas Chain Saw Massacre" from 1974, this one is going to be a direct sequel to that!
Bubble (movie)
An upcoming Japanese animated movie produced by Wit Studio, Bubble's premise involves, well, bubbles that broke gravity in Tokyo. Expected to release worldwide on Netflix in April 2022, Bubble will follow young boys and girls for whom Tokyo has turned into a playground. There is not a lot of information out there about it, guess we will have to wait and see if it lives up to our expectations.
But as far as Japanese animations go, they mostly focus on Tokyo and then expand outward. We are already wondering if the bubbles will start appearing outside of Tokyo and in other parts of the world.
The Adam Project (movie)
One of the more mind-bending time-travelling movies out there, if you enjoyed Looper then you will certainly enjoy The Adam Project, it releases in March 2022 and the plot synopsis for the film itself difficult to process. Our main character is a time-traveler that teams up with his past, younger, self and his father (who has passed away in this timeline) to save the future while also processing his own feelings and past.
If you think that was difficult to understand, well, it was more difficult to write. Time travel always makes everything complicated and a story where you meet your own younger self? Oh boy the paradoxes that will create!
Escape from Spiderhead (movie)
Imagine a future where convicts have a choice of which punishment they wish to undergo. They can either serve their prison sentence as usual, or they can choose to undergo experimental drug tests. Escape from Spiderhead starts off with this exact premise. Set in a dystopian future, we follow the story of a convict whose mother has spent all her life savings to stop him from serving a prison sentence as usual.
Dystopian movies are always a treat to watch, and Netflix is definitely getting better at making them.
Against the Ice (movie)
While the title of this movie might have you believing that it is set in a future where the ice has taken over the world, you can rest assured with the knowledge that post-apocalyptic movies are currently not the hype. And we all know why. It is because the two years of our lives have not been very different from post-apocalyptic movies.
Either way, let us get back to Against the Ice! Based on a true story, we follow two crew members of an expedition to Greenland as they separate from the rest of their expedition and head deeper into the cold. It is an historic survival film with an expected release in February 2022!
Knives Out 2 (movie)
Sequel to the original movie but with entirely new characters, except for Detective Benoit Blanc of course. Knives Out 2 has an expected release in 2022. Rian Johnson has confirmed that the film will have no connection to the first installment in the series, meaning that viewers will have a completely new mystery to try and figure out with a collection of new characters, any one of which could be complicit in the crime in question.
As much as we would love to have the original cast of Knives Out back with us, having a brand new mystery with new characters does make things far more interesting.
Get a Netflix VPN in a few steps
While Netflix original shows are available to users from all over the world, the same cannot is not true for the rest of their libraries. Netflix geo-restricts content based on your location. Also, if you wish to access a show or a movie that Netflix does not have a license to show. You then not only will you be unable to watch it, but it will also not show up in your searches!
Using VPN Proxy Master
The only solution, short of actually moving from one country to another for their Netflix library, is to use a VPN service. VPN Proxy Master helps you circumvent the geo-restrictions that Netflix has in place. VPN Proxy Master has special streaming servers that do this for you. By using VPN Proxy Master, you can access Netflix libraries from other countries with no restrictions whatsoever.
How does VPN Proxy Master work?
By connecting to VPN Proxy Master's servers, you can hide your real IP address from Netflix and use another IP address instead. This hides your location from Netflix and stops their geo-restriction system from stopping you. Granting you access to everything that Netflix has to offer from the country whose VPN server you are currently using.
Can multiple people use VPN Proxy Master to watch Netflix at the same time?
Yes. Just like how Netflix allows you to use a single subscription service to have up to four different screens running at the same time, VPN Proxy Master lets you have multiple devices connected with a single subscription.
Instead of paying a separate VPN fee for every single one of your family members, you can use VPN Proxy Master to have up to six different devices protected at the same time.
What devices can I use VPN Proxy Master on?
VPN Proxy Master has VPN applications for all major operating systems like Windows, and Mac, Android, and iOS, they even have applications for all the famous Smart TV systems like Samsung, LG and even Apple's TV.
In short, any device that you can view Netflix on, you can install VPN Proxy Master on to access libraries from other countries.