Blog
New Movies to Watch in 2022
New Movies to Watch in 2022
Entertainment· 7 minutes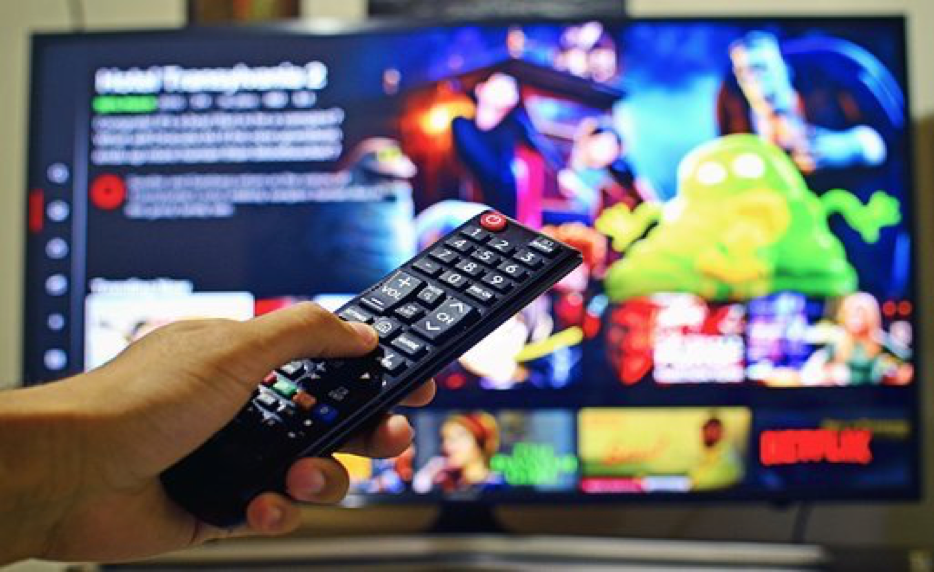 Generally, the first few months of the year are a great time to make resolutions. You can assess your life and take stock of what's going on in the world. In 2020 and 2021, the pandemic brought many movies and shows to a halt. However, 2022 is here, and spring's chilly briskness is just a few days away as the snow melts. It's not just Netflix and Hulu with a slew of great new movies to watch. Streaming platforms such as HBO, Vudu, Starz, Peacock, Criterion, and more have all accepted the challenge.
Our goal is to provide you with a list of top movies that will be released in March of 2022.
Though the year has just begun, it's worth starting the survey of which 2022 releases excite us most. You can see from giant action-adventure blockbusters to small indie genre films. We've already seen several spectacular performances this year, even if it's still early.
The Batman
Platform: HBO Max
The Batman is a superhero movie based on DC Comics scheduled for release in the United States in 2022. It sets the stage for a darker, more intriguing Batman movie, which hopefully will come to fruition in a sequel that reunites the cast and crew, making this one such a joy to watch.
Gotham's hidden corruption and Batman's family's connection come under scrutiny as the vicious serial killer Riddler begins killing critical political people.
Drive My Car
Platform: HBO Max
Drive My Car is a smash hit, with a script, directing, and performances that have all received acclaim. It's an experience that's well worth the three hours that it takes to complete.
Almost two years after the loss of his wife, the theatre festival approaches Yusuke with an invitation to lead a production of Uncle Vanya. The cast and crew are becoming increasingly tense. Consequently, it forces Yusuke to confront brutal realities from his past. Misaki, a young woman supposed to chauffeur him, offers assistance.
Life & Beth
Platform: Hulu
In this series, which Schumer created, wrote, and directed herself, Amy Schumer and Michael Cera star. As a youngster and a productive 30-year-old woman, the show follows her character on two parallel journeys. It is the first time Schumer has tackled a more serious subject matter, so we're eager to see how she balances the humor with the seriousness of the subject matter.
After Yang
Platform: Showtime Anytime.
Columbus-based filmmaker Kogonada's latest, After Yang, tackles how we think about superintelligence with the more intriguing subject of how it should think about us. Colin Farrell and Jodie Turner-Smith raise a little Chinese girl with the help of a "technosapien" (a robot intended to act as her language tutor, cultural counselor, and big brother). Families go through the normal grieving process when a loved one passes away, but they also wonder what his death says about their relations with other people. It is small and quiet, yet visually rich and packed with concepts about prejudices and assumptions, cultural integration, and how everyone is navigating an inner life that would shock others around them.
Belle
Platform: Amazon Prime Video
One foot in the digital world, the latest Mamoru Hosoda film is a metaverse fairy tale and bittersweet story of self-acceptance.
Suzu, a sad, introverted teen, becomes a popular pop sensation in virtual reality, focusing on a passionate following and an equally intense backlash. A mysterious user with a grotesque avatar draws her attention, becoming obsessed with learning more about him.
There are some heartbreaking moments and impressive animated sequences in this film. Still, overall, it intends to take a known subject and give it a louder, brighter, more ambitious stage performance.
Kimi
Platform: HBO Max
Irritated by the sound of what she perceives to be a sexual assault in the audio of an Amazon Alexa competitor, an agoraphobic IT contractor investigates the source of the noise. Zo Kravitz plays Angela Childs, an outcast who is frustrated by her inability to move on from her past trauma and resume life as usual with the rest of society. That is until she comes to believe that she has no choice but to drag herself out of her isolation and into a sinister conspiracy.
The Worst Person in the World
Platforms: Hulu
The search for love and purpose in contemporary Oslo is the subject of this modern dramedy. There are four years in the life of a young lady named Julie, who goes through a love triangle and a job search that forces her to face the truth about who she truly is.
It forces Julie to accept that she's in a situation where she can't move forward. And it doesn't get any easier because she is 30. As a result, to discover the purpose and meaning of her life, Julie sets out on a twelve-chapter journey of love and illumination in the hopes of finding it. The more she uses her new skills, the more she flirts with new relationships and learns.
West Side Story
Platform: Disney Plus
What are you waiting for if you have not Watched West Side Story? The movie focused around 1957 when Manhattan's Upper West Side was a bustling neighborhood. There are two warring groups in San Juan Hill: the tricky Riff's Jets and the blustering Bernardo's Puerto Rican Sharks, both of which fight for superiority in the deteriorating tenements. At the high school dance, an all-out turf war is about to break out after a once-and-for-all fight between Bernardo's delicate little sister Mara and ex-Jet brawler Tony. In the absence of territory, a gang is nothing. When the future is uncertain, there is no hope without love.
Shrek
Platform: Netflix
"Shrek" is returning to Netflix in March, which is good news for families. After winning the first Academy Award for an animated feature, it launched a series of sequels and spinoffs with a combined global gross of over $3 billion. When someone criticizes you for watching "Shrek," keep in mind that this film attained nomination for the Palme d'Or at Cannes. "Shrek," according to Variety's review, "is an instant animated classic. This spirited, funny lark entertains all ages by mocking fairy tale traditions, simultaneously exemplifying them. Wherever anyone performs this story, it will be like "Prince Charming" in the eyes of the audience."
Hellbender
Platforms: Shutter
An isolated teenager called Izzy lives in the woods with only her mother, who claims she has a debilitating disease and can't be around others. That isn't quite the case. The film strikes a delicate balance between Izzy's and her mother's points of view, working as a film about both adolescent struggles and the inherent terror of trying to raise a child well. Even with Hellbender's story's virtues, its most outstanding achievement is its visual beauty.
Watch the Best New Movies in 2022 with VPN
Streaming video programs allow you to watch your favorite movies and shows whenever you want, one of the most appealing aspects. There are some circumstances that stop you from using these services. For example, they're not accessible, or you're on vacation in another region while your home services are restricted to you. It is not so great. Even if you can stream in your home country, you may not find the same series and movies that other countries.
All of this is due to licensing regulations. Streaming services employ region blocking to exclusively limit access to their content to users in specific countries. You can't watch Hulu or HBO Max if you're in certain countries, such as the United Kingdom.
The good news is that a VPN can let you get around these limitations. A crucial consideration when looking for a VPN to unblock streaming services is the services the VPN guarantees to unblock, and in particular, the Netflix areas you may want to use. Furthermore, rapid and trustworthy service is crucial to your experience.
Conclusion
VPN Proxy Master has high speeds and an extensive range of supported devices. They make it an excellent choice for streaming on the internet.
Netflix, HBO Max, Hulu, Amazon Prime Video, BBC iPlayer, and other streaming services are reliably unblocked by this service.
It's possible to use VPN Proxy Master on just about every device you can think of. There's always tech assistance if you need it.
VPN Proxy Master also allows you to connect up to 6 devices simultaneously using one subscription. It will enable you and your friends to share love and stream.
Subscribe to VPN Proxy Master today, and don't be left behind in watching the best movies this year!