Blog
How to install a Chromecast VPN in a few steps
How to install a Chromecast VPN in a few steps
How-to Guide· 5 minutes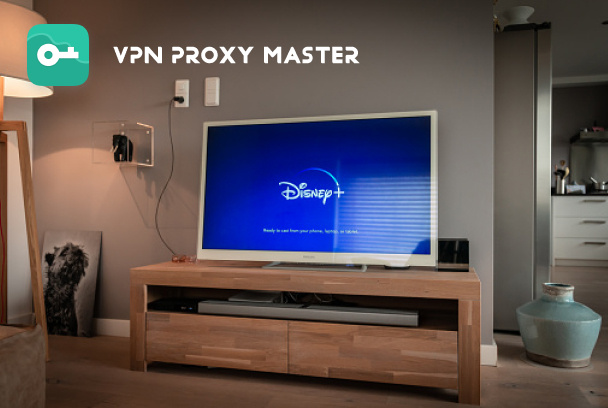 Nothing does a better job at keeping us secure than a Virtual Private Network, more commonly known as a VPN. Though they present with flaws of their own, little else works better than helping us stay protected online. A VPN works by routing our traffic anonymously through remote servers located worldwide. This makes scammers, hackers and cybercriminals lose track of our digital footprints. Whether we want to avoid becoming a victim to targeted marketing, want to browse another country's Netflix or want to avoid falling victim to scams, using a VPN is the ultimate solution to all our digital security needs. For instance, nowadays, people started to use VPN for Google Chromecast, which is a great way to unblock content on TV.
We use multiple devices to access the web. A VPN will not protect us if we are leaving behind footprints that bring the scammers right to our doors. Using a Chromecast without a VPN is going to achieve just that. We might have a VPN on our phones, laptops and tablets. Still, the moment we turn over to the television for cozy nights, we risk disclosing our identity and compromising our anonymity. It is akin to leaving our door slightly ajar before going to sleep. Intruders now have a route to harm us. The following article will help us understand how to use a VPN with Chromecast.
What is a Chromecast VPN?
A Google Chromecast is a streaming device that connects our phones or computers with a TV or an HD monitor. A Chromecast provides us with access to content on a device that otherwise might not be accessible on that particular device, for example, an older TV that does not have the ability to operate modern movie streaming services.
Google Chromecast will also help us stream movies, music and sports directly from our devices onto the TV. However, streaming services such as Netflix and Hulu impose geographical restrictions on specific content, with the latter not even accessible in certain regions. This will restrict users and not allow them to use Chromecast to its full potential. In this scenario, a VPN is our most excellent and safest option. A VPN will allow us to access restricted online content and websites. It will also allow us to browse these websites anonymously, protecting us from cybercriminals and malicious malware. Using a Chromecast in combination with a VPN is a tricky business so keep on reading to learn how to make those movie nights extra magical.
Steps to install VPN and use it for Chromecast
Securing our protection by eliminating geographical restrictions while protecting our privacy does not have to be impossible anymore. We can all enjoy secure and unlimited access to otherwise restricted content by following these steps.
Setting up a VPN on a home/physical router
This step requires a VPN app and a VPN client-compatible router. A VPN client compatible router is simply a router that is primed for a VPN to be installed on it. Checking our router's manual or a web search will let us know whether or not our router is compatible. Once that has been achieved, we need to follow the below-mentioned steps:
Access our router configuration panel. Next, we need to enter our router's IP address into our browser. Locating the IP address differs for every operating system. For users of Windows 10, go to the "Start" menu and type "Command Prompt." Click on this program. Now type in "ipconfig" and hit enter. Your IP address should be displayed on the "Default Gateway" line.
Mac users need to go to their "System Preferences." Find and click on the "Network" icon. Choose the network connection (wired or wireless). Scroll down and click on the button labelled "Advanced." Go to the "Network" window. Click on the "TCP/IP" tab. The router's IP address should be listed as "Router."
This step is where we need to follow the specific guidelines according to the VPN we are planning to use. All VPNs have different guidelines according to the router firmware types. Once we have selected a VPN to use, we need to look up the guidelines for setting it up on a router. This process will differ depending on the brand and configuration software of the router. Studying the owner's manual or a website for particular instructions will be helpful. In case the router we own does not work with VPNs, we will have to get a compatible one.
Make sure you are connected to the Internet.
Setting up Chromecast with a VPN on a Virtual Router
This method currently only works for Windows 10.
"Settings", select "Network and Internet", click on "Mobile Hotspot."
Switch on the "Mobile Hotspot."
Under "Related Settings," click on "Change Adapter Settings."
A new window will appear; right-click on VPN's app and select "Properties."
Go to the "Sharing Tab," select "Allow other network users to connect through this computer's internet connection", check and select your new hotspot in the menu. select "OK."
Set up Chromecast with a VPN
With the router ready and the Internet working, it is time to finish setting up our VPN for Chromecast.
We need to start by connecting to a VPN.
Connect the device we are using to control Chromecast to our wireless Network (Wi-Fi).
With our Wi-Fi now protected, continue setting up the Chromecast. Follow Google's official guidelines.
When the "Connect Chromecast to your Wi-Fi" set up appears, click on the VPN network.
Stream and dream without worrying about geographical restrictions or our security.
Chromecast with a VPN: Privacy and Security
Using Chromecast with a VPN is like Superman with his cape. It protects us. It conceals us and lets us overcome censorship by flying us over geographical barriers. Streaming and privacy are becoming crucial as our society progresses, and information is barely private anymore. Every day, we hear scammers, cybercriminals, and hackers stealing boatloads of data and using it to achieve their own personal ends. By using a VPN, we are essentially donning an invisibility cloak! VPNs can also help us avoid throttling which is when governments deliberately slow down the Internet to silence dissent.
A VPN helps us Chromecast fully protected and saves us from potential cyber criminals by guarding us with anonymity. Getting a VPN such as VPN Proxy Master for our Chromecast is something that each and every one of us should consider. With VPN Proxy Master, you can deal with more problems in streaming and browsing.