Blog
Overview: How VPN is a useful tool for you?
Overview: How VPN is a useful tool for you?
VPN Tips· 5 minutes
A virtual private network (VPN) is a private network often used by different types of organizations, to communicate confidentially while the rest of the world remains blissfully unaware.
VPN traffic can be held over a public networking infrastructure (Internet) or over a service provider's private network with a distinct Service Level Agreement between the VPN customer and the VPN service provider. While this is fine for those of us with access to the VPN, the trouble comes when your VPN access is denied either because we should not be accessing it from home or due to more routine cleanups. But oftentimes, we need this info or we need to access sites outside our VPN at work for work or not. So what do we do?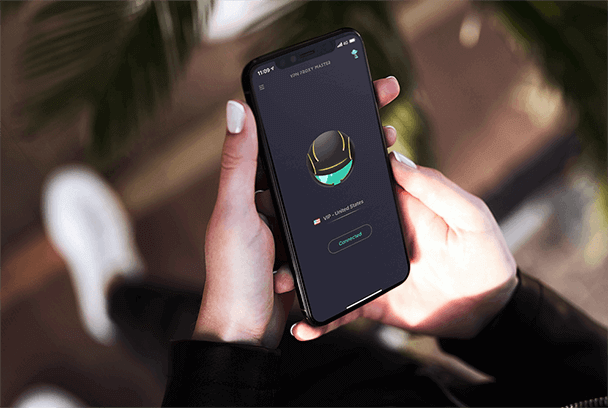 A VPN can send data such as voice, data, video, or a combination of these media, across encrypted private channels from one network to either another within the network. Or usually, depending on the security levels, to a public destination. But when you send information back to that VPN, you have no idea whether or not the information was received or whether it was screened and flagged as undeliverable.
Personal users need not fret over the identification of their personal data as it generally does not get into the custody of mischievous system administrators while browsing the World Wide Web. Virtual private network services offer a range of benefits that you won't ever overlook. These include:
They Offer Failsafe Security to Unsecured Connection
Every time when you connect your laptop or a mobile phone to a public Wi-Fi network, do you know that the data transferred on your device or laptop is at a high risk of getting into the hands of third parties? By using a VPN service, data transferred over such networks remain protected.
Blocked Sites
The second benefit of VPN connections is that they unblock the sites which have geo-restrictions on specific networks. For example, it is common for a number of businesses and educational institutions to block social networking websites such as Facebook, Pinterest, or Twitter to forbid users from accessing them. Thankfully, with a VPN, you can easily gain access to your favorite sites without any problem.
Enhanced Anonymity
Simply using a person's IP address, it is all easy for you to keep a tab on files that they have accessed and downloaded whilst you are online too. Using a good VPN connection with good internet speed, you can readily download and share legally got files with near and dear ones off the record. As VPN's security protocols will hide your IP address.
Reduced Censorship
If you reside in a region where the government has prohibited certain websites to gain access, a virtual private network connection acts as a gateway to sidestep those restrictions.
Enhanced Privacy While Browsing
Surprising but true, usually search engines such as Google keep a log of information you have entered into it. That is why using a virtual private network and the security protocols that are in-built within these kinds of connections. Your search history will never return to pester you for that data is not tethered to your computer's IP address.
You Can Network Various Business Locations Together
If you run a tech-oriented business with a variety of locations in the world, it is possible to use a virtual private network to create one unified connection between inclusive amenities. The virtual network will serve as a link among a range of offices across different places in the world.
Readily Encrypted Data
VPN connections facilitate you to readily encrypt data before sending it over the Internet; it means that nobody can shortcut and read your personal or business-oriented documents.
Steer Clear of Monitoring
You may not know but there are websites that stealthily download spyware and malware to your computer. For the purpose to monitor your activities while you are online. Using the right type of VPN service, you need not feel even a bit concerned.
Regional Content Restrictions
There are some specific kinds of content specifically viewable for viewers of specific regions of the globe; it is basically done on the request made by the content publisher. It is easily possible to bypass the content restrictions with a VPN. And you can get access to the content with a good internet connection.
Put a Stop to Identity Theft
Choosing a good VPN enables the transfer of data is always safe even if the network you're using is unsafe. Therefore you will not have to fret over hackers or other people (with wrong intentions) who want to get access to your information and steal your identity the next time you check your bank account balance online or sign in to your credit card website to make your payment on a monthly basis.
Here are some other widespread uses of VPN:
1. Falsify your actual location with PokemonGo and catch 'em all!
2. Create multiple accounts on a single website or forum
3. Stream incognito with Kodi
4. Advertise in multiple cities with craigslist
The best VPN that we will like to recommend for you is VPN Proxy Master. It is one-of-a-kind VPN Software that comes furnished with every feature you want to have in it.