Blog
Fun Facts about VPN Uploading and Downloading Speed
Fun Facts about VPN Uploading and Downloading Speed
VPN Tips· 5 minutes
Ever since the inception of the Internet, its number of users has increased every year. Be it social networking sites like Instagram or professional sites like LinkedIn, people do not refrain from sharing their personal information online. But, there surely is no guarantee that this information or data would be safe. Increased cases of hacking and other such discrepancies in the cyber world around the globe are the best examples of this. In this backdrop, Virtual Private Network (VPN) emerges as a viable option for internet users.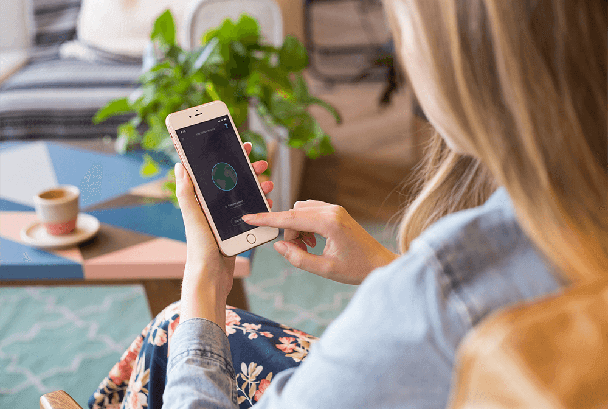 So, what is a VPN in the first place?
To put it in simple words, it provides a user with a connection for a safer internet experience. VPNs connects a smartphone, tablet, or PC of a user to a server on the internet and enables the user to browse the internet with the help of the server's connection. So, users acquire a secure connection with a different network on the Internet with the help of it.
VPNs may be used to access websites confined to a specific area only and defend the browsing activities of users from any sort of spying on public Wi-Fi, etc. Thus, even when a server is in some other country, a user may access things that could not be possible otherwise. All these reasons have collectively led to the growing prominence of VPNs these days.
It helps to cope with a slow internet speed during times when a user tries to upload a time-sensitive file or video. Hence, VPNs are instrumental in saving the precious time of users by removing constant buffering, terribly slow download speeds, lost connections to websites, and even the inability to load website pages.
VPNs are not just limited to this. A VPN offers a plethora of other benefits for users as discussed below:
1) Removes geographical limitations on websites for streaming audio and video
2) Helps in streaming apps like Hulu and Netflix
3) Provides anonymity online by hiding the exact location of users
4) Defends from any cyber vulnerability on unreliable Wi-Fi hotspots
5) Shields from any online threat during torrenting
VPN Proxy Master is one such secure and easy-to-use VPN, available free online on different app stores. This superfast VPN has proved out to be the best unlimited free VPN proxy for users. Designed particularly for iOS and Android devices, this VPN Proxy Master has no restrictions in terms of speed or bandwidth. It is ideal for anonymous web browsing and dealing with content limitations. Apart from this, it provides limitless server switching.
With such amazing benefits, users should not miss out on the VPN. Here are a few fun facts about VPN uploading and downloading speed:
1. Changing VPN Server Locations
Users need to note down that if the server connected with their device is geographically located very far, the time for connection would increase. So, they should try to select a server in their VPN software that is the closest to their location. For instance, if a user attempts to connect from London, he would not want to use a VPN server in Japan. This may sound a bit unimportant, but this minor change could bring out a significant difference in connection speeds.
2. Changing VPN Connection Protocol
It is widely perceived that high-grade VPN connection protocols use higher bit encryption. Despite the fact that these encryptions provide assurance of a higher degree of security, the internet speed lowers substantially.
Today, most VPNs for streaming offer users multiple connection protocols. In this, some may be faster than others. But, what is impressive is that it is possible to have better VPN connection speeds with less-secure connection protocols. So, users can change their VPN connection protocol if they face any issue with the one they use.
3. Verifying Network Connection
If changing a server connection or connection protocol does not help, the Wi-Fi connection could be the real issue. To tackle this, users may consider using an Ethernet cable if Ethernet ports are accessible. Another option is to attempt to move near to the Wi-Fi router. If the issue remains unchanged, users should think of enhancing their Wi-Fi with their Internet Service Provider (ISP).
4. Availing another VPN Service
If nothing of the above three options works, users should consider subscribing to a minimum of two VPN service providers. One could be used as the main VPN provider, whereas the other one could be kept as a backup option. As a result of high traffic, a VPN server may be overloaded at times. Apart from this, certain VPNs do restrict throttle speeds and bandwidth. It is in these situations that a backup VPN could emerge to be a great help. Regardless of the number of servers it has, an overloaded VPN would obviously have lower connection speeds. Hence, users should invest in a quality VPN service if they want to hone their speed.
5. Trying the last Option of Reboot
The process of upgrading a VPN connection speed is full of trials and errors. When nothing else helps, the ultimate solution is rebooting the device.
Doing this would help users resolve issues within the operating system, be it the problem of poor connection or any other such irregularities. Users need to perceive that sometimes devices need to start out with a fresh set of programming instructions.
So, there are numerous things that affect the uploading and downloading speed experienced by users when connected to a Virtual Private Network. Many of these issues cannot be resolved, as that is how the internet works across the globe. But other than these issues, a slow Wi-Fi network and discrepancies in the VPN configuration also lead to slowness. Users can control these two areas by optimizing certain things related to the VPN and enhancing its performance to some extent.