Blog
Netflix's top 10 most popular shows
Netflix's top 10 most popular shows
Entertainment· 8 minutes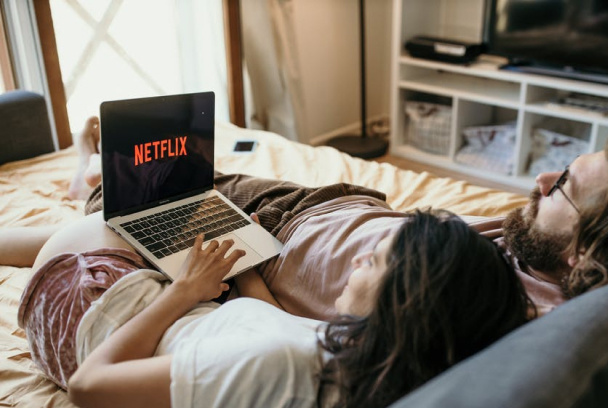 Netflix is entitled to very many shows and movies all around the world. And the movies and shows are rated according to their popularity in the customer's watch time. Do you want to beat your boring time? Here are 10 of Netflix's top most popular shows at all time. It's time to choose a show for binge-watching.
Squid Game
In 2021, Netflix debuted Squid Game, a nine-episode series that chronicles the tale of 456 impoverished and indebted individuals who participate in a mystery survival game with a prize pool of $45.6 billion and their lives on the line. This show unexpectedly became one of Netflix's top shows all around the world.
The game's premise seems to be straightforward. However, symbols are scattered throughout the whole game. Also, the players must consider several factors while playing a game, but temperament is most important.
One of the most appealing aspects of this show is that it is an all-encompassing package. That is, the shows allow you to witness friendships tested by pain, deception, trust, self-sacrifice, emotional trauma and struggles, fear of being a coward or a helpless victim of unequal treatment or greed, loneliness caused by teamwork, misogyny, selflessness, and belief in the goodness of humankind, among other. That's why Squid Game became one of the most popular shows all around the world.
Bridgerton
Bridgerton is, without a doubt, the gem in the crown of Netflix's season 2020-2021. As a result of the Shondaland romance-high drama's internal viewing numbers, the streaming service declared it its most popular series ever.
Within the first 28 days of its Netflix debut on December 25, Bridgerton has reached an all-time high of 82 million homes throughout the globe, setting a new record.
When young Daphne (Phoebe Dynevor) fell in love with and finally married the Duke of Hastings (Regé-Jean Page) after a tumultuous courtship recounted by the elusive author Lady Whistledown in Season 1, the Bridgerton family was the primary focus. Getting a wife will be a significant focus for Anthony Bridgerton (Jonathan Bailey) in season 2.
Money Heist
The five seasons show is an excellent blend of suspense and fun that you're sure to appreciate. Also, compelling eccentric characters, insightful storyline, and straightforward narrative twists will keep you engrossed and unable to put down the remote. The event is chock-full of stunning visuals and lyrical Spanish language performances. More than 5,000 people attended the third season premiere of the series at Milan's Piazza Affari.
If you haven't seen Money Heist yet, it should be high on your priority list. The plot of Money Heist revolves around a large-scale heist in Spain, which is carried out by a band of mercenaries. Also, there are hostages in their mad scheme and excellent teamwork amongst team members who are named after global cities (Nairobi, Helsinki, Tokyo, Moscow, Berlin, etc.). The police, on the other hand, have their processes, and the group is becoming more uneasy. Without a doubt, eleven days is an extremely long period for things to go wrong!
Stranger Things
Netflix's Stranger Things is one of its most popular shows, with an estimated 40 million subscribers. Stranger Things Season 4 is about to launch this year.
In addition to making a statement, Stranger Things has become a tremendous hit. Many Netflix subscribers returned to see the third season when it premiered in July 2019.
If you're looking for a taste of the 1980s, Stranger Things is the program for you. As the story takes place in the 1980s, the show's design and allusions to the era are spots on. After almost every episode, this show has a cliffhanger, making it tough to put down. Nancy's initial encounter with the Demogorgon is one of the most dramatic cliffhangers of the season.
Three young friends, Lukas, Mike, and Dustin, have a friend named Will, who mysteriously disappears. Then, the Netflix show follows their search for Will and the efforts of those in their lives, including Joyce, Will's mother, and Jim Hopper, the chief of police, to find Will and bring him home with the help of a mysterious girl who has supernatural abilities. Mike's older sister, Nancy, and Will's older brother, Jonathan, as well as Nancy's boyfriend, Steve, are all caught up in this mess.
The Witcher
The Witcher is one of the iconic shows that has received an extensive fan base since its release in December 2019.
The exhibition was a hit with both the booking and video gaming crowds. Also, this program isn't known for its violence. However, the battle sequences aren't afraid to show it. Also, all the scenes are beautiful, from their construction to their acting. Besides, the utilization of fighting as character pronunciation was one of my favorite aspects of the fight sequences.
So far, The Witcher season 2 has received overwhelmingly positive reviews from reviewers who have seen screeners of it. Also, it represents a significant increase in ratings above season 1, which was already the most-watched series in Netflix history at the time.
13 Reasons Why Season 1
13 Reasons Why, based on a book by Jay Asher, was a hit when it premiered in 2017. Hannah Baker, portrayed by then-newcomer Katherine Langford, takes her own life after being bullied and mistreated by her peers. Two weeks after Hannah's death, her classmate Clay Jensen (Dylan Minnette) discovers a package on his doorstep. Then, Hannah left recordings inside the box detailing her 13 reasons for taking her own life. Besides, the complicated tale kept adolescent and adult audiences riveted to their TV screens for a total of 476 million hours. The teenage drama was slammed for its brutal suicide and sexual assault scenes, particularly given its target demographic.
13 Reasons Why Season 2
The success of 13 Reasons Why led to the production of season 2. Twenty million extra hours of Season 2 were seen, making 496 million. As they all struggle with their issues and traumas, Hannah's classmates continue to be affected by her death in the second season of the popular program. There were two more seasons of the program after that.
Maid
Maid, a Netflix original series, premiered on October 1, 2021. Also, it has been in the top five most-watched shows in numerous regions ever since.
Throughout the ten episodes, viewers will follow a young lady who struggles with domestic violence, poverty and homelessness. Most importantly, her tumultuous connection with her mother.
Maid is based on Stephanie Land's best-selling novel, Maid: Hard Work, Low Pay, and a Mother's Will to Survive.
You
People haven't stopped talking about the Netflix original series "You" since it first became available to view the service.
The program's plot follows Joe Goldberg, a bookshop manager. He becomes obsessed with pursuing Guinevere Beck, a graduate school student. After just one interaction with her, he develops a strong desire for her. However, theirs isn't your average love tale, and things become dangerous from there. As deaths and other secrets are revealed, the tone of the series rapidly becomes ominous.
The program provides viewers with a glimpse into the dark side of obsession. In the first season of "You," the show gives viewers an inside look into the mind of Joe, who is following the lady he loves.
Elite
Elite is a name you've undoubtedly come across. Following the show's debut on Netflix in 2019, it became an international sensation. Season three of Elite, which has already aired two seasons. The new season is set to premiere in March.
Season one of the show follows a group of wealthy students at the private Spanish school Las Encinas. While they are supposed to have a great school life, however, they get embroiled in the murder of a classmate.
Also, there are three working-class students: Nadia (Mina El Hammani), Samuel (Itzan Escamilla), and Christian (Miguel Herrán), who move into the exclusive Las Encinas high school and find it difficult to blend in.
Netflix's most popular shows: conclusion
Often when new shows make headlines, the topics of discussion in workplaces the memes in social media are hard things to get past. You usually want to be part of the discussion. However, these shows may not manage to watch these shows because of Geo-restriction. Netflix uses Geo-restriction to restrict some of its contents from being available in certain regions due to differences in political, social, or religious views.
Anyway, don't worry. With one of the best VPN, VPN Proxy Master, you can still manage to catch your favorite show and any other show you want to capture on Netflix. VPN Proxy Master enables you to use different servers, allowing you to access many shows as You can access them in specific countries. That is, you could unblock all content and shows from different Netflix libraries without any geo-blocking
Also, VPN Proxy Master allows you to hide your IP address while encrypting your activities to prevent you to be the target of cybercriminals. Also, you could subscribe to only one account
Here is How to get your Package of VPN Proxy Master;
1. Subscribe to your favorite plan here https://vpnproxymaster.com/
2. Download VPN Proxy Master from the application store.
3. Connect to your favorite server
4. Log in to your Netflix account and start to watch your favorite shows with VPN Proxy Master!
With VPN Proxy Master, you can get access to more streaming sites and enjoy more shows.