Blog
How to delete your Dropbox account permanently
How to delete your Dropbox account permanently
How-to Guide· 6 minutes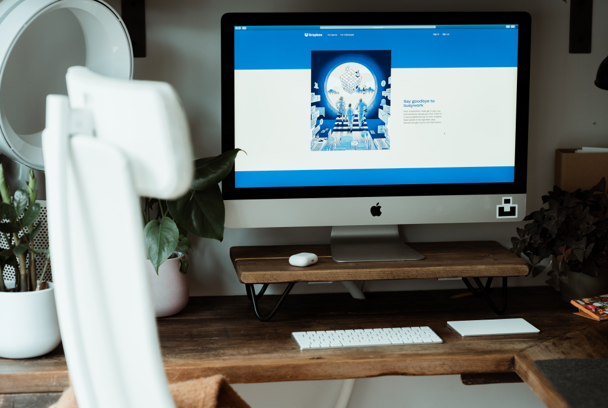 Dropbox is a cloud storage platform used by millions of people worldwide. It provides individuals with a user-friendly interface to help sort and manage their files. Despite being one of the most commonly used storage platforms, there are many other more advanced alternatives that people are more likely to prefer, such as Tresorit, Box, Mega, SpiderOak and Sync. These alternatives promise to provide heightened security and additional features. 
Although widely used, there are times when users may want to delete their accounts permanently. Some of the reasons individuals may want to abandon the platform completely include registering for a new dropbox account and no longer feeling a need to keep the old one. The old Dropbox account is linked to your university email address and is no longer needed now that you have graduated and moved on to other things. Another storage platform offers you with additional features and an attractive payment plan. As we evolve, our needs evolve right along with us. We are always on the lookout for more advanced features that align with what we want from a cloud storage platform.
This article will help elaborate on the steps we need to delete our Dropbox account permanently. We will also discuss the necessary steps we should take before permanent deletion.
Tips before we delete our Dropbox account forever
The free basic plan for Dropbox provides users with 2GB of storage space. Individuals have to pay in monthly increments to get additional storage. Considering that, we might want to move on to another platform that offers a more acceptable amount of storage for free. In case of making the switch, it is paramount that users cancel any payment plans and subscriptions before closing their account permanently.
When deciding to uninstall Dropbox, the action will trigger the removal of all our data stored on the Dropbox Network Servers. This whole process takes about 30 days to complete. Once this process is complete, users will not be able to enter their accounts. The platform will also disconnect your device from the network.
Unsyncing our files
If we want to delete Dropbox because files are crowding your device, it is recommended that the "Sync" option be turned off. This should be done for all the devices we have previously used to access the platform. To turn off synchronization, we need to follow the below-mentioned steps:
1. Go to the taskbar and right-click on the Dropbox logo.
2. Select the gear icon and click on "Preferences."
3. Here, we will see the "Sync" icon.
4. Select "Selective Sync to PC/Mac."
5. Select all the folders for which we want to disable synchronicity.
6. The platform will now remove all the selected files from the device.
Uploading our files
It is crucial to keep in mind that we will not be able to access our files once we delete our account permanently. There is no other way about this, so it is essential that we store those documents somewhere else before we sever access completely. There is no knowing when we might need them again. Most cloud users already have folders that directly sync with the cloud. Simply accessing the folder will let us copy and save all the essential files to our hard drives. Fortunately, there is an alternative way to copy our files in case we have not created a folder beforehand.
1. Sign in to your account by opening the Dropbox webpage.
2. Select all the documents we want to save and download.
3. All these selected files will be marked with flags for ease.
4. Click on the "download" button on the upper right corner located under the "user" icon.
5. The download will begin with all the documents classified into one zip folder.
Cancelling our subscription
It is recommended that we cancel any paid subscriptions. We do not want to pay for subscription renewal when not using the service anymore.
1. Sign in to your account at Dropbox webpage.
2. Click on your profile located at the top right corner.
3. Click on "settings" on the resulting drop-down menu.
4. Select the "Plan" tab.
5. Click on "Cancel Plan" at the bottom of the page.
6. Click on "I still want to downgrade" at the bottom of the next page.
7. Pick a reason for downgrading and select "continue."
8. Scroll down the page and select "I still want to downgrade."
Deleting our account
Now that we have taken the necessary steps, it is time to delete our account permanently. Unfortunately, there is no way to delete our account permanently using a mobile device. For this purpose, we will need to sign in to our Dropbox accounts using a web browser. Following are the steps to permanently delete our accounts:
1. Visit the Dropbox website.
2. Sign in to your account.
3. The upper right corner houses the "User" icon. Click on the user icon.
4. Click on the "settings" section.
5. Towards the end of the page, we will notice the function "Delete Account." Click on that. We will find the button in the lower right corner.
6. A new page will appear asking for our password and the reason for the refusal of services.
7. Select "Delete Forever/Permanently Delete."
8. Our Dropbox is deleted, and we will not be able to access it anymore.
Conclusion
We are open to trying different cloud storage platforms and experimenting with software that strikes our fancy. If we are not ready to commit to another platform just yet, it is always better to better strengthen our privacy on our own devices. Doing more to secure our internet and online privacy will help add an extra layer of security. Using a VPN such as VPN Proxy Master will help us browse the internet anonymously and conceal our personal information from hackers and cybercriminals. It is the easiest way to secure our data.
While Dropbox does encrypt our data and offers two-step verification (also known as two-factor authentication), there are still questions that we need to ask ourselves about the potential security of our files and whether or not people can access them without permission. Adding extra security to our devices by using a VPN such as The Proxy Master, whether or not we are using Dropbox is paramount.