Blog
10 video sites that are better than YouTube
10 video sites that are better than YouTube
Entertainment· 7 minutes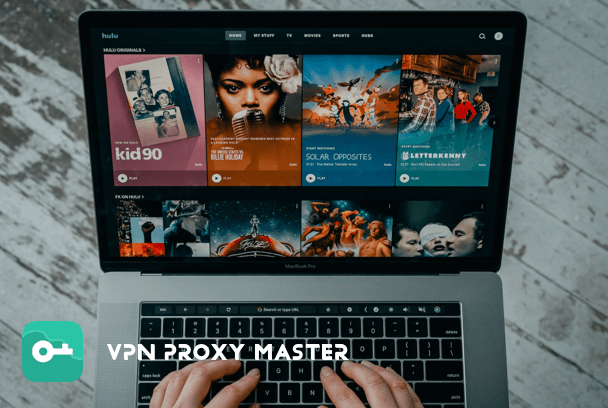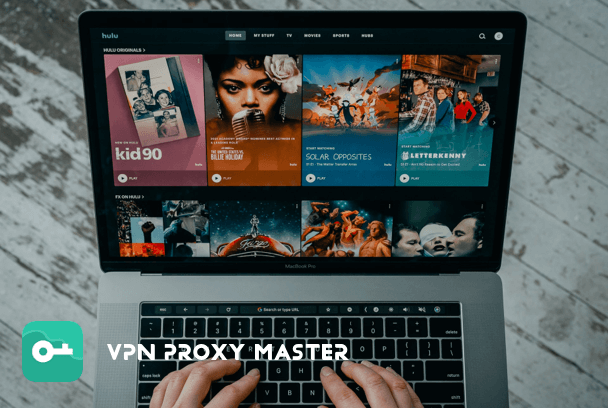 We are now living in an ever-changing cyber world. Flooded by numerous websites, content, and more. Nevertheless, there are few outstanding sites that people know about. YouTube is undoubtedly one of the most popular video-sharing sites. It's accessible to anyone who wants to view free films on the internet. Google-owned YouTube, which hosts billions of videos every day. And it is a popular destination for people to view and comment on.
Why You Should Use YouTube alternatives
Why should you even think about evading Youtube with so many free videos? Here is the reason that will surprise you! You may believe that viewing harmless films would not reveal anything about your personal life, but you are mistaken. It's amazing how much information Google gathers about you to figure out who you are and what you like and hate. You're providing Google with even more information, which will help it create an even more accurate 'user profile.'
Nowadays, a lot of YouTube users are seeking alternatives from YouTube. There're plenty of reasons. It can see that the site is losing audiences. Why? There are a variety of causes for this, including:
Per the video, there are more and more difficult-to-avoid advertisements;
For new content providers, the cost of failure is higher;
Concerns about intellectual property and data collecting;
YouTube has censorship concerns that need to be addressed;
Algorithms that have an impact on the submitted material;
Dissatisfaction with the demonetization process and profits.
You now have the opportunity to regain control of your privacy. That is, you could search for YouTube alternatives. That is to say, you could choose streaming platforms that do not gather personal information about you. To their credit, several YouTube competitors vary in terms of content focus, geographic reach, target demographics, and more. In addition, it offers greater support for various content kinds, and monetization techniques, among other things. Indeed, there are a lot of YouTube alternatives that deservers to explore it.
10 YouTube Alternatives that You Should Know
Dailymotion
Dailymotion is a video-sharing and hosting service. It shares similarities with YouTube. Both YouTube and Dailymotion allow you to upload and share your videos. With Dailymotion, you could do a lot of things. Create a video channel, grow a fan following, and earn from shared ad revenue due to your efforts. Is it anything you've heard before? It is the closest you can get to YouTube without actually being there.
With Dailymotion, you could enjoy plenty of things. You can find a comparable structure, a fantastic user experience, and a search bar. More importantly, the same content categories as YouTube on this site. Dailymotion is popular with users mostly. One of the main reasons is the high-quality videos it offers. Dailymotion enables users to submit videos up to 4GB in size and at a quality of 1080p. In contrast, YouTube compresses uploaded videos.
Vimeo
Although Vimeo isn't a direct rival to YouTube, it's a fantastic video streaming option. When you're viewing a video, there are fewer things in the background to divert your focus away from the interesting sections of the film. Filmmakers with a high level of sophistication may use the platform to display their work.
On the platform's counterpart to YouTube, which has strict upload limitations for material, high-quality videos in 4K Ultra HD with HDR are accessible for viewing. The fact that Vimeo is ad-free is its most impressive feature. A paywall is in place for certain videos, and donations from users are also accepted for others.
Twitch
Twitch is the finest alternative to YouTube if you like watching game videos. It's mostly devoted to video games, and you may watch them being broadcast live by some of the world's most famous gamers. If you're looking for gaming advice and information about 2022 video games, Twitch is a great place to go. Twitch, like YouTube, enables you to monetize videos, although the compensation is far lower. If you're searching for a solid alternative to YouTube for gaming videos, Twitch is the place to go! "
Vevo
If all you want to do is listen to music, this is a great alternative to the popular video-sharing site YouTube. Vevo is a site that hosts music videos from Sony Music Entertainment and Universal Music Group, among other labels. Alternatively, you may see video clips sorted by an artist, or you can watch the latest hits.
Bilibili
It is a video-sharing network built on user-generated material, focusing on video game content, animation, and comics. Furthermore, the platform has expanded its capabilities to include retail, technology, and lifestyle content. Thus, it becomes a mainstream platform with significant advertising possibilities in these areas.
NewPipe
NewPipe is one of the best Android YouTube alternatives. In addition, it has a lot of useful features, like playing videos in the background. What's more, free, open-source media player software can be found on the internet and can be used to play music and videos.
The best thing about this NewPipe is that it takes some of the features from YouTube Premium and gives them to you for free. Having a song from your favorite YouTuber play while you work would be a good idea. Also, it's easy to find it in NewPipe and hit the headphone button to play it. You can also set up the app to use your video or music player app if you want to.
It also can save videos to its hard drive. It's also possible that you have a bad connection and can't watch movies. However, you can download files without any problems. Therefore, to download videos, go to the videos you want to download and click the Download option. Then, you can save the files to your PC.
MetaCafe
This video platform focuses on short-form video content, emphasizing short 90-second snippets, and it provides its customers with fast and amusing films.
There are around 40 million visitors on Metacafe, which offers a basic layout with nicely classified categories for easier surfing. This platform is not the best option for those searching for professionally produced films or information on a complicated subject.
It has more clickbait-style material, including creative thumbnails and headlines. Metacafe is the finest YouTube alternative for everyone who appreciates spending their time watching hilarious short films created by ordinary users on the site.
Vidmate
VidMate is a free Android application that lets you download videos, music, and movies from your favorite websites, such as Facebook, Instagram, and Tiktok, for offline viewing. Its app recommendation system recommends relevant applications and utilities for your mobile device based on your preferences.
A full-featured browser has been incorporated within the software, allowing for smooth browsing, streaming, and playing of 4K HD films and movies on YouTube, Netflix, and Hotstar without any restrictions1. It is also equipped with a camera for taking pictures and recording videos. All major Android operating system versions are supported.
IGTV
Instagram TV is presently considered one of the greatest YouTube alternatives to watch in 2022. Mobile-friendly vertical long-form videos are available on this new video platform, designed exclusively for viewing on smartphones. As long as you already have an Instagram account, IGTV will automatically show you videos that the Instagram producers have produced that you follow. You may also subscribe to other channels to see their material, or you can browse through a feed that comprises information that has been handpicked based on your interests. For content creators, Instagram TV is one of the greatest video platforms like YouTube to showcase their motion content to a broader audience without spending a lot of money on advertising or marketing.
Crackle
Crackle is the finest site to watch original television episodes and classic Hollywood films from the past. Animal House, Paranormal Activity, and Rudy are just a few well-known films available. Crackle also includes videos from well-known production companies, such as Columbia Pictures, Funimation Films, Tri-Star Pictures, and others and original content.
Stop YouTube Algorithm with VPN
The YouTube algorithm is the recommendation engine. Such an engine determines which videos are recommended to the 2 billion or more human viewers that visit the site. It's an important part of YouTube. YouTube can make these recommendations because it collects the data from its users. It is not good news because it interferes with your privacy.
Would You like to maintain your privacy by stopping the YouTube Algorithm? Well, you now have the solution to stop the YouTube algorithm. The answer is Virtual Private Network. Using VPN Proxy Master each time you visit YouTube makes you anonymous, and hence Google Cannot collect nor trace information about your activities on YouTube.
How to Watch YouTube Using VPN Proxy Master
To utilize a virtual private network (VPN) to view YouTube material from another country, follow these steps:
Subscribe to a VPN Proxy Master that allows you to watch YouTube videos.
Installing the VPN Proxy Master on your device is quite simple (s).
Connect to the VPN.
Choose a server in the country where the YouTube material you want to see is accessible.
Start by loading the YouTube website or app on your device.